West and Central Scotland house prices per square metre fastest growing over last five years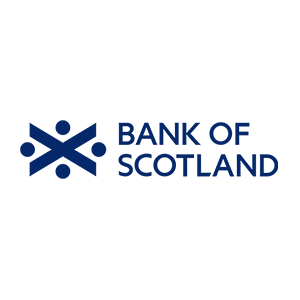 18 August 2018
Larkhall and Lanark record the biggest price increase since 2013 (33%)

Grangemouth has the lowest average price per m2 at £1,016

Edinburgh is Scotland's most expensive city at £2,669 per m2
West and Central Scotland have seen the biggest increase in house price per m2 in Scotland over the last five years but traditional housing hotspots in the East remain the most expensive.
New research from Bank of Scotland has revealed that Larkhall and Lanark both saw the largest house price growth per m2 over the last five years at 33% to an average price of £1,163 and £1,184 respectively, closely followed by Dalkeith, Bathgate and Hamilton (all 32%). (Table 5)
In Scotland, house prices per m2 have risen by 20% since 2013 from an average of £1,320 to £1,579 in 2018. Greater London has experienced substantially faster growth than elsewhere in Great Britain over the same period, with an average increase of 52%. (Table 6)
Scotland's most expensive and least expensive towns
Unsurprisingly, Edinburgh is Scotland's most expensive town at £2,669 per m2. Linlithgow in West Lothian (£2,076 per m2) is the second most expensive town, followed by Stonehaven in Aberdeenshire (£2,039 per m2). (Table 1)
Grangemouth in Stirlingshire is the least expensive town in Scotland with an average price of £1,016 per m², followed by Bellshill in North Lanarkshire (£1,030 per m2). (Table 2)
Graham Blair, Mortgages Director, Bank of Scotland, said: "It can be useful when comparing house prices to use a measure such as house price per square metre as it reflects differences in size and type of properties in different locations.
"Towns in the East and the North are more expensive than West and Central areas. However, several towns in the West have seen significant increases in the last five years. Despite this, a clear gap has formed between England, particularly London, and Scotland, Ireland and Wales over the last 20 years"
Scotland's top 10 most expensive and least expensive towns
Of the top 10 most expensive towns in Scotland per m2, six are in Edinburgh and the Lothians with the remaining four in Aberdeenshire. Whilst it is no surprise that these financial and industrial hubs dominate the house price per m2 charts, the difference in price per m2 between Broxburn in West Lothian (one of the top 10 most expensive towns in Scotland), and Grangemouth in Stirlingshire (the least expensive town in Scotland) is only £653 per m2. (Tables 1 & 2)
Whilst this is a fair amount of cash, it shows that Scotland's housing market is less polarised than south of the border, with the difference between Lambeth (one of the top 10 most expensive towns in England), and Nelson (the least expensive town in England) a massive £5,465. (Tables 3 & 4)
Eight of the 10 towns with the lowest prices per m2 are in either central or western Scotland. In addition to Grangemouth (£1,016) and Bellshill (£1,030), these include Irvine (£1,090), Larkhall (£1,163), Coatbridge (£1,147) and Wishaw (£1,159), all in Central Scotland, along with Greenock (£1,090) and Dumfries (£1,124) in the West of Scotland. The two towns with the lowest house prices on a per m2 basis are Lochgelly (£1,100) and Glenrothes (£1,167), both in Fife in the East of Scotland. (Table 2)
Longer term trend watch
The East of Scotland has seen the biggest house price per m2 increases in Scotland over the last 20 years. Edinburgh grew the most at 207%, followed by Stonehaven (200%) and the two Highland towns of Inverness (179%) and Elgin (177%) also saw substantial increases over the last two decades. Edinburgh is the only town in Scotland to have an average house price per m2 above the British average of £2,342. (Tables 6 & 7)
Scotland's house prices per m2 growth lowest in Great Britain over last 20 years
The average price per m2 across Scotland has increased by 148% over the past 20 years from £637 in 1998 to £1,579 in 2018. This is the lowest increase of any area of Great Britain, with Greater London experiencing price hikes of 301% and Wales seeing an increase of 180%. The average increase across Great Britain since 1998 is 215%. (Table 8)
ENDS
Editors' Notes:
All data is from the Bank of Scotland database.
"This report is prepared from information that we believe is collated with care, however, it is only intended to highlight issues and it is not intended to be comprehensive. We reserve the right to vary our methodology and to edit or discontinue/withdraw this, or any other report. Any use of this report for an individual's own or third party commercial purposes is done entirely at the risk of the person making such use and solely the responsibility of the person or persons making such reliance." © Bank of Scotland plc all rights reserved 2018.