Scottish business confidence rises 18 points, according to regional Business Barometer report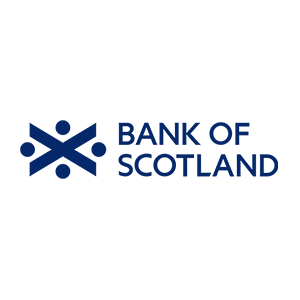 30 April 2018
Bank of Scotland's Business Barometer for April 2018 shows:
Overall confidence for firms in Scotland rose 18 points last month to 30 per cent
Economic optimism in the region stood at 18 per cent, 13 points above last month
Firms' confidence in their own business prospects was 41 per cent, compared with 18 per cent in March
Business confidence in Scotland rose 18 points during April to reach 30 per cent, according to the latest Business Barometer from the Bank of Scotland.
Companies in Scotland report higher confidence in their business prospects at 41 per cent and higher economic optimism at 18 per cent.
Together, this gives an overall confidence of 30 per cent, which is 18 points above last month's figure of 12 per cent.
Companies' hiring intentions showed that a net balance of 13 per cent of businesses in the region expect to hire more staff during the next year, up three points on last month.
Nationally, overall confidence remained unchanged at 32 per cent, although firms' confidence in their own business outlook fell five points to 31 per cent.
The Business Barometer questions 1,200 businesses monthly and provides early signals about UK economic trends both regionally and nationwide.
Fraser Sime, regional director for Scotland at Bank of Scotland, said: "It's encouraging to see firms in Scotland growing in confidence, especially given the challenging business environment.
"The rise in positivity was the biggest of any UK region, which bodes well for Scotland's prospects during 2018, though we still expect levels to fluctuate through the year.
"The fact that a significant number of firms expect to recruit more staff, and that this figure is steadily growing, is a good indication that businesses are planning for growth with cautious optimism."
Across the region, a net balance of 13 per cent of businesses said they felt that the UK's exit from the European Union was having a negative impact on their expectations for business activity, which is unchanged from a month ago.
Regional picture
Overall confidence was highest among North West businesses, at 49 per cent, followed by London (43 per cent) and the North East (34 per cent).
Businesses in the South West were least confident, with an overall confidence of 20 per cent, 12 points below the national average.
Sectors
Among different sectors, transport shows the strongest overall confidence (at 56 per cent), followed by communications (47 per cent). The third-strongest industry sector was manufacturing (40 per cent), even though it fell by nine points.
The industry sectors with weakest overall confidence were retail, which fell 12 points to 15 per cent, and health, education and public sector (all at 20 per cent).
Hann-Ju Ho, senior economist for Lloyds Bank Commercial Banking, said: "The fact that UK businesses' economic optimism rose this month, against a backdrop of slightly eroding business prospects, is clearly good news.
"With more than half of firms nationwide more upbeat about the economy than they were at the start of the year, it will be interesting to see if that trend continues to grow as we approach the half way point in 2018."