Seaside savings: buy a home by the Scottish coast and save over £24,000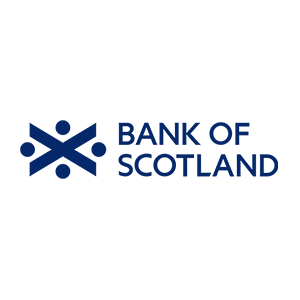 25 June 2018
Buying a home in one of Scotland's seaside towns now costs £24,396 less than the rest of Scotland on average
House prices in seaside towns have risen at less than half the rate of the rest of Scotland over the last five years
East – West coast house price divide exists with nine out of 10 of the most expensive seaside towns situated on the East coast
Thrifty homebuyers could save up to £24,396 by purchasing a home in one of Scotland's seaside towns compared to the rest of the country, according to research from Bank of Scotland.
Over the course of the last five years, average property prices by the sea have increased by only £7,980 (6%). This is significantly lower than the rise in house prices seen across Scotland as a whole, with a home in any Scottish town costing £172,833 on average, a rise of 12% over five years. It is also a stark difference when compared to house prices in seaside towns across the UK, where property prices have jumped £42,153 (22%) over this time.
However, there remain a number of sought after coastal locations, with North Berwick retaining the top spot as Scotland's most expensive seaside town.
Graham Blair, mortgage director at Bank of Scotland, said:
"Scotland, with its beautiful coastline, represents fantastic value for money for anyone looking to purchase a seaside property. These locations offer a unique lifestyle with a typically high quality of life and a healthy environment.
"Homebuyers working in Scotland's major towns and cities no doubt weigh up commute time and the discount they can receive by moving to the seaside."
East – West coast house price divide
Nine of the top ten most expensive properties are located on the eastern coastline. For the second year running, the scenic town of North Berwick is the most expensive seaside town with an average house price of £342,346. St Andrews is the second most expensive (£312,063), followed by Newtonhill (£233,855), Stonehaven (£226,687) and Dunbar (£211,392). (Table 4)
In contrast, nine out of the ten least expensive seaside towns are on the western coastline. Millport is the least expensive in Scotland and the UK with an average price of £81,233 and is closely followed by Girvan (£91,459) and Saltcoats (£92,891). Six of the top ten least expensive towns have an average price below £100,000 – a change from last year where all ten were below £100,000. (Table 5)
Argyll and Bute see house prices flourish in the last year
Bucking the overall trend, house prices in Argyll and Bute have increased substantially over the last year. The £29,544 rise in average prices in Port Ballantyne is the biggest increase in Scotland, with Campbeltown a close second with an increase of £24,652. This is followed by Rothesay, where prices rose by £23,700 since this time last year. (Table 1)
Living in Scotland's seaside towns doesn't impact how happy a person is
When asked on a scale of one to ten how happy they were, the average happiness rating of the ten most expensive and ten least expensive seaside towns is 7.5 which is the same happiness rating as Scotland as a whole. The happiest coastal homeowners live in Port Bannatyne, Dunoon and Stranraer (7.8), which are three of the least expensive seaside towns in Scotland. (Tables 4 & 5)