Greater London house prices per square metre stall for first time in eight years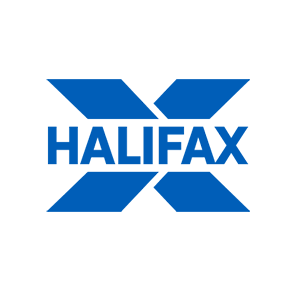 18 August 2018
Prices per m2 rose by less than 1% in Greater London

Westminster the most expensive place at £9,379 per m2

Aberdare in Wales the least expensive at £969 per m2
House prices per square metre (m2) stalled for the first time in eight years in Greater London, the latest research from Halifax has revealed.
Greater London house prices per m2 experienced the lowest growth in Great Britain over the last 12 months, whilst the North and South East had the second lowest, growing just 2% each to £1,364 and £3,215 per m2 respectively. In comparison, Greater London grew less than 1% (£25) over the same period to £5,131 per m2 as the boom in the capital's house prices slowed down sharply. (Table 1)
The greatest increase over the last 12 months was in East Anglia where house prices per m2 rose by 7% to £2,256. (Table 1)
Greater London prices more than double national average
Despite this stall in growth per m2 over the past year, house prices in Greater London (£5,131) are on average £2,788 per m2 more than the rest of Great Britain (£2,342). (Table 1)
Only 11 of London's 31 boroughs increased in terms of price per m2 in the last year, ranging from an average increase of 1% and 4% per m2 – Kingston upon Thames and Newham both had the largest average house price per m2 rise (4%). The 15 London boroughs that fell in price per m2 ranged between 1% and 3% over the last 12 months. Camden had the largest decrease (5%), whilst five boroughs did not change in price at all.
Northern regions see greatest rise in price per m2
The average house price per m2 in Burnley in the North West and Market Harborough in the East Midlands have increased by 24% and 20% respectively in the past year – significantly more than the rest of Great Britain (3%).
Linlithgow in Scotland and Neath in Wales both experienced significant increases (16%) per m2 over the last year, despite being in traditionally slower growth regions of Scotland and Wales. (Table 2)
Best and worst value for money
The Welsh town of Aberdare is the best value for money per m2 in Great Britain at £969 per m2 for an average size of 121m2, the size of 10 and a half standard UK parking spaces1, making it the least expensive for the most space. (Table 3)
Westminster is the poorest value for money per m2 in Great Britain at £9,379 per m2 for an average size of 67m2. The average house size in Westminster could not even fit in six standard UK parking spaces. It also costs a whopping £8,410 more per m2 than Aberdare for 54m2 less space. (Table 4)
Russell Galley, Managing Director, Halifax, said: "It is no surprise that Greater London is substantially more expensive than anywhere else in the country. Should recent trends persist, prices in the capital will continue to tread water whilst the rest of the country slowly plays catch up.
"While cheaper locations such as Scotland and Wales have started to increase more rapidly over the last 12 months, the prices per square metre in Scotland and Wales mean home buyers can get a lot of house for their money in these regions compared to Southern England."
Longer term trend watch
The longer term trend shows that boroughs and towns in Greater London and the South East have raced ahead of the rest of Great Britain over the last 20 years per m2, with Newham seeing a 574% increase of £4,072 per m2 since 1998. Outside of Southern England2, Sale in the North West saw a 275% increase of £1,953 per m2 since 1998. (Table 5)
The rise in house prices per m2 continued over the last decade, with Waltham Forest seeing a 79% increase of £2,365 since 2008. The only towns outside of Greater London to keep pace with its growth levels over the last 10 years were South Ockendon and Grays, both in the South East, seeing a rise of 78% (£1,422) and 57% (£1,252) respectively. (Table 6)
The average house price per m2 in Newham grew the largest over the last five years, seeing a 96% increase of £2,337 since 2013.
ENDS
Note to editors
1The standard UK parking space size is 4.8m by 2.4m (11.52m2)
2Southern England covers East Anglia, South East, South West and Greater London
The average price per square metre is sourced from the Halifax House Price Index database and is calculated by dividing the average house price by the average square metres per property (excluding external space). The price per square metre can be converted into price per square foot by dividing by 10.7639104. Square metre per dwelling is based purely on the size of the house and does not take account of outdoor space attached to a dwelling.
All property prices are based on the average prices per square metre for transactions during the 12 month period to May for each year.