Where to live Britain's best country life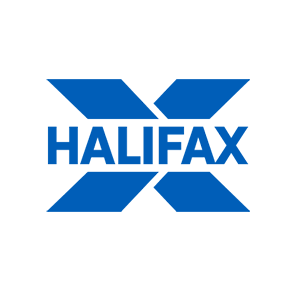 01 April 2018
NOT FOR BROADCASTOR PUBLICATION BEFORE 00.01 HRS ON SUNDAY 1 APRIL 2018
Orkney Islands retains crown as Britain's best rural place to live

The nation's happiest adults live in Craven, Yorkshire

South Cambridgeshire and Aberdeenshire named as nation's healthiest district

Highest average weekly earnings (£921) are in Waverley, Surrey
Britain's best rural places to live have been revealed – and the Orkney Islands are top of the spots for the second year in a row.
The latest Halifax 2018 Rural Areas Quality of Life Survey found the top five hotspots included Rutland (East Midlands) in second place, followed by Wychavon (West Midlands) and Winchester and Waverley (South East).
The annual study analyses key factors that combine to determine quality of life across the nation, including employment, education, social and environmental factors.
The Orkney Islands maintained top scored on employment rate (87%) and average spend per pupil on education (£9,662), a top three place in low anxiety levels, crime rate, primary class size and consistently high scores in life satisfaction and happiness.
Rutland revealed as runner up Rutland in the East Midlands has the second best quality of life, scoring well across the measures, with a high average life expectancy (male 82 years and female 85 years) and 97% of adults considering themselves to be in good health. Rutland residents have some of the biggest homes in rural Britain – with an average of 6.4 habitable rooms – and nine out of 10 homes (92%) having superfast broadband. School performance is the highest in England with 71% of 15+ year-olds achieving five or more GCSE results at grades A-C.
Wychavon in West Midlands, along with Winchester and Waverley in the South East, complete the top five. These areas all performed well in the Personal Well-Being Survey, as well as having high male and female life expectancy. Residents in Waverley also take home the highest weekly wage in the UK (£921).
Russell Galley, Managing Director, and Halifax, said: "With strong education and employment levels, low crime rates and residents loving life, not to mention breathtaking wide open spaces, the Orkney Islands have retained the crown of Britain's best rural place to live.
"The winning formula for quality of life in the countryside seems to consistently include high employment levels and top scores on wellbeing, along with low school class sizes and high average spend per pupil – more than twice the national average.
"However, there is more variety and balance across the country scoring strongly across each category this year, with rural areas in the South East receiving higher weekly earnings, while the East Midlands have larger property sizes. On the southern coast, sunnier climates shine through in the rankings, while, lower house prices to earnings, wellbeing and class sizes give northern areas the desirability factor."
Almost a third of the top 50 best places to live are in southern and east England
The top 50 rural places to live in Britain include nine districts in the South East and 10 each in both the South West and the East of England.
Six areas in Yorkshire and the Humber make the top 50 – these include Craven and Richmondshire (6th and 7th place respectively), as well as Stratford on Avon in the West Midlands (8th) and Monmouthshire in Wales (19st).


KEY FACTS
Labour Market
Employment is highest in Orkney Islands, at 87.0% and Shetland Islands (85.5%). The GB average is 75.1%.The highest weekly average earnings are in Waverley (£921 per week), followed by East Hampshire (£883 p/w). The GB average is £655 per week.

The highest weekly average earnings are in Waverley (£921 per week), followed by East Hampshire (£883 p/w). The GB average is £655 per week.

The proportion of adults (16+ years) with the highest level of qualification gained (such as a degree, NVQ level 4 and above, or professional qualification) is the highest in the Winchester (55.8%), followed by Waverley and Rushcliffe (both 54.0%) – all significantly above the GB average of 35.6%.
Housing

The biggest homes are in Uttlesford in Essex, and Rutland, which both have an average of 6.4 habitable rooms. The smallest homes are in the Orkney Islands, East Lothian, Highlands, and Argyle and Bute (all with no more than 4.6 habitable rooms). The average number of habitable rooms in Britain is 5.4.

100% of homes in East Ayrshire havecentral heating; the national average is 97%.

Copeland in the North West has the lowest average house price to earnings ratio of 4.0, followed by East Ayrshire (4.3). Some of the highest ratios are in Chichester (11.8) and South Oxfordshire (10.5). The GB average is 7.5.

Broadband speed is based on the proportion of premises able to receive 5Mbps (mega bits per second).Harborough and Swale have the best internet access (both 99%), closely followed by Tendring (97%).

Local Environment

The Western Isles and Highlands share the top spot for the lowest population density, with just nine people per square kilometre, compared to a national average of 276. At the other end of the scale, the most populated rural areas per square kilometre are Tendring in the East Midlands (422) and Wyre in North West (391).

The lowest traffic levels are in the Western Isles with just 80 vehicles per square kilometre, Highland (108 vehicles/km2),) and Argyll & Bute (137 vehicles/km). The Great British average is 9,729 vehicles/km.

Western Isles has the lowest burglary rate per 10,000 people (2.2) followed by Orkney Islands (3.7), Shetland Islands (3.9), West Oxfordshire and North Norfolk (both 8.5) compared to GB average of 29.9 per 10,000.

The lowest CO2 emissions are in Swale and Sedgemoor (both 1.5) followed by 15 rural areas, including Huntingdonshire, St Edmundsbury and South Somerset with 1.6 tonnes of CO2 per household against GB average of 1.7 tonnes of CO2 per household.Weather
Weather
The lowest average annual rainfall (561mm) is in Maldon in Essex.Eight of the 10 driest districts in Britain are in the east of England. The national average annual rainfall is 864mm.

The sunniest place in Great Britain is the Isle of Wight where residents enjoy an average of 36.9 hours of sunshine a week (GB average 29.8 hours).

Health

The healthiest districts are South Cambridgeshire and Aberdeenshire both with 96.8% or more households rating themselves in good or fairly good health. In Britain as a whole, 94.6% of households rate themselves as in good or fairly good health.

Life expectancy for males at birth is highest in South Cambridgeshire (82.1 years). The average is 79.4 years.

Life expectancy for females at birth is highest in Mid Devon (85.3 years). The average is 83.1 years.

Education

Primary school class sizes are smallest in Scotland, with nine of the 10 local authority districts with the smallest primary school classes here. The Western Isles has the lowest in Great Britain with 17.3, compared to a GB average of 27.1.

Nine of the 10 local districts with the lowest secondary school pupil teacher ratio areas are in Scotland. The Western Isles has the lowest secondary school pupil teacher ratio of 13.4, compared to 20.9 across Great Britain.

The best GCSE results in England are in Rutland (70.8%). The GB average is 59.2%.

The highest average school (both secondary and primary) spend per pupil is in the Orkney Islands (£9,662) – more than twice Great Britain's average of £4,642.

Personal Well-Being

Personal well-being is based on four categories – life satisfaction, worthwhile, happiness and anxiety:


Adults (16+) in Craven, Yorkshire and the Humber have the highest average rating for life satisfaction in Great Britain. Based on a score out of 10, the adults had an average rating of 8.5, compared with the GB average of 7.7.



With a rating of 8.7 (out of 10), adults in North Warwickshire believe what they do in life is worthwhile, the highest average rating in Great Britain. The GB average is 7.9.


The happiest adults are in Craven, with an average rating of 8.3 – significantly higher than the Great Britain average of 7.5.


Adults in Craven are also the least anxious with an average rating of 2.0. The average for Great Britain is 2.9.
Leisure
Eden in Cumbria has the highest number of pubs per 10,000 adults (28.3) followed by Derbyshire Dales (26.7). The GB average is 10.1.


For the active, Purbeck is the place to head to for health and fitness clubs where there are 3.7 clubs per 10,000 people. The GB average is 1.4.