Affordability of city homes hits ten-year low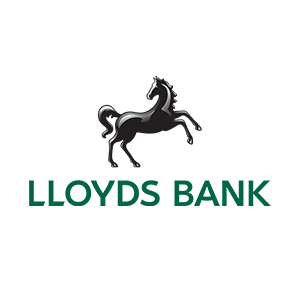 02 February 2018
Affordability in cities has worsened with the ratio between house prices and average annual earnings increasing from 5.6 in 2012 to 7.0 in 2017.

The five least affordable cities for homebuyers are Oxford, Cambridge, Greater London, Brighton and Hove and Bath.

Cambridge has recorded the largest house price increase of 47% in the last 10 years.
Home affordability across UK cities is at its worst level since 2007, according to Lloyds Bank's Affordable Cities Review, with house prices rising as a multiple of average annual earnings from 5.6 in 2012 to 7.0 in 2017.
Over the past five years, the average house price within UK cities has risen by 36% from £171,745 in 2012 to its highest ever level of £232,945 in 2017. In comparison, average city annual earnings over the same period have risen by just nine percent to £33,420. As a result, affordability in UK cities is, on average, at its worst level since 2007, when the ratio of average house price to earnings stood at 7.5. (Table 1)
The least affordable city is Oxford, where average house prices of £429,775 are over 11 times (11.5) annual average earnings. Truro and Exeter are new entrants into the 10 least affordable cities list, both with an affordability ratio of 9.3 with house prices of £259,705 and £274,093 respectively. Leicester (8.1) and York (8.0) are the only cities outside southern England appearing in the top 20 least affordable UK cities. (Table 3)
There are six cities with average house prices that cost at least ten times average annual earnings. In addition to Oxford (11.5), these are Cambridge (10.5), Greater London, Brighton and Hove (both 10.2), Bath (10.1) and Winchester (10.0). The London average figure disguises considerable variations across the capital with central boroughs significantly less affordable than the Greater London average.
Andy Mason, Lloyds Bank mortgage products director, commented: "City living suits the lifestyles of many people looking for shorter commutes with much of what they need on their doorstep, but buying a city property is the least affordable it's been for a decade.
"There is also a clear North-South divide with only one Southern location appearing in the top 20 most affordable cities and only one Northern location appearing in the top 20 least affordable."
Top 20 most affordable cities outside southern England
Stirling is the UK's most affordable city for the fifth consecutive year. At £186,084, the average property price in the Scottish city is 4.0 times average gross annual earnings, although this figure has increased by 5% (0.2) in the last twelve months. Londonderry (4.1) in Northern Ireland remains the UK's second most affordable city. Bradford (4.5) is named as the most affordable city in England and Swansea is the most affordable city in Wales (5.4).
Lancaster and Dundee are the only two new entrants to the top 10 most affordable cities, sitting in fourth and ninth place, respectively and all of the top 10 are located outside of the south of England. (Table 2)
House price growth highest in Cambridge over the past decade
Cambridge has moved from fifth position in 2016 to record the biggest price rise of any UK city over the past decade with a gain of 47% from £288,403 in 2007 to £422,589 in 2017, compared to the average rise of 12%. St Albans is now second with a rise of 44% followed by Brighton & Hove (39%), Greater London (31%), Cardiff and Canterbury (both 29%). Nine of the ten top performers since 2007 are in southern England with the exception being Cardiff in Wales (29%). (Table 4)
Greater London house prices record the greatest rise in the last five years
Over the past five years, London has recorded the highest house price growth with a rise of 61% from £298,940 in 2012 to £480,800 in 2017. Coventry has the second highest increase in average house price (55%), closely followed by Cambridge, Ely and Lisburn (all 54%). (Table 5)