Equity gains help Second Steppers fund the £136,000 price gap to trade up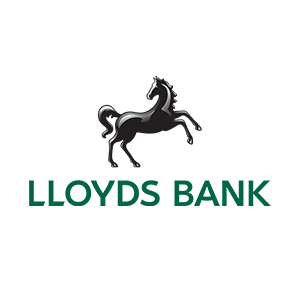 03 March 2018
Higher house prices helps boost equity position
But challenges remain - over one in three (39%) 'Second-Time Buyers' are concerned about further interest rate hikes and a third (35%) say it will be more difficult to sell their home this year
Many consider staying put and renovating rather than moving
With homeowners seeing the first interest rate rise in more than 10 years last November and further hikes predicted for 2018, First-Time Sellers see potential interest rate rises as their biggest challenge to moving up the property ladder – according to new research from Lloyds Bank.
Lloyds Bank has today launched its annual Second Stepper report, which tracks the challenges faced by First-Time Sellers. The report reveals one in three (35%) of these households believe it will be more difficult to sell their home this year, with worries over the economy, the size of the deposit they'll need and a shortage of family-friendly properties.
Second Steppers are mostly couples and young families moving on from their first-time buyer homes to secure more space and a garden. The latest figures show a lack of confidence about selling among this group, despite significant improvements to market conditions over the past five years.
Equity stake of £86,000 helps get that second home
Strong house price growth has helped those still living in their first homes gain a healthy equity windfall.
Today's typical Second Steppers bought their first property in 2014, when the average price of a First-Time home stood at £167,137. Based on the latest house prices figures, selling their home for the average First-Time Buyer house price of £211,296 would provide them with an average equity injection of £85,877 for their next home. That's grown from £68,629 four years ago.
The gap between the sale of their current property and the cost of their perfect home – usually a detached property – is now £135,985. However, the average equity level of £85,877 can help reduce this gap by 63%, meaning that Second Steppers need only add an extra £50,108 to their existing mortgage.
However, across the country, there are significant regional variations in the size of this gap. In Northern Ireland, people will need to find £73,499 extra to make the step to their desired second home. At the other end of the scale, people in London need £330,599 to make the jump.
Staying put and making improvements
Just over a third of Second Steppers (35%) think it will be harder to sell their existing property this year than it would have been a year ago. In addition, over a quarter (29%) are worried about the uncertain economic climate, deposit size remains a key challenge (30%) and around one in four (26%) are struggling to find the right property to move to.
Getting handy with home improvements is a solution for many Second Steppers if they can't sell their current home – increasing from 34% in 2016 to 40% in 2017.
The report also reveals some optimism. Two out of five (40%) believe the market conditions for Second Steppers has improved compared to last year and 52% feel there are now more First-Time Buyers in the market, up from 43% in 2016. Over half (52%) also think the stamp duty changes announced in the Budget last year will increase the number of First-Time Buyers entering the market even further.
Andrew Mason, Lloyds Bank Mortgages Director, said: "Second Steppers are optimistic about the market conditions, which are now better than they've been for over five years, and with many building up substantial equity in their homes and more first-time buyers entering the market, their next move may not be far away.
"However, the interest rate rise we saw late last year marks the first increase first-time sellers have seen since becoming homeowners and even though it was small it has caused some concern."
Location, location, location
Town living is attractive to nearly half of Second Steppers (48%), while four in ten opt for a village location. Under a third (31%) plan to relocate to the countryside and city life appeals to just over a quarter (27%).
Period homes and new builds top the bill for the next property purchase
The survey reports that buying a period property or a new build home remains the dream for over a third of Second–Time Buyers (37% and 36% respectively), with a quarter looking for a recently developed or renovated property. One in five (21%) are looking to put their DIY skills to the test and buy a property needing renovating.
When looking for their ideal home, Second Stepper's 'must haves' include a driveway or off-road parking (61%), a garden (59%) and a kitchen/diner (56%).
First property regrets
Almost two thirds (64%) of Second Steppers have regrets about their first property purchase, with over a third wishing they had bought a bigger property. Just over one in 10 admit that they rushed to get on the property ladder and bought their first home without looking at the details.