First-time buyers in London pay double to take their first step on thehousing ladder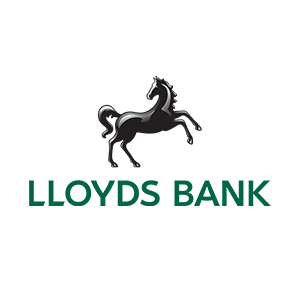 23 May 2018
It costs twice as much for first-time buyers to buy a home in London compared to anywhere else in the UK (£420,132 vs £210,515)
The average price of a first-time buyer home in London has risen by close to two-thirds in the past five years
The average deposit paid by a first-time buyer in London is £92,833, 62% higher than in 2013
House prices in London's outer boroughs have increased by 47% in the last five years for all buyers
Despite the recent slowdown in London house prices the average amount a first-time buyer will pay for a home in the capital has now increased to over £400,000 (£420,132), double that paid by first-time buyers across the rest of Britain (£210,515) according to new research from Lloyds Bank. (Table 1)
During the past five years, the average price of a property bought by a first-time buyer in London has risen by 64%, from £255,794 to £420,132. The typical deposit used to buy a first London home has also increased greatly and is more than double that which other first-time buyers across the UK choose to put down as a deposit (£92,833 vs £39,668). This is up 62% when comparing what first-time buyers used as a deposit just five years ago (£92,833 vs £57,434). (Tables 2 & 3)
Since 2013, the number of buyers getting on the capital's housing ladder has fallen by 5% to 42,983 in 2017. Five years ago 17% of all first-time buyers in the UK were in London, today that proportion has fallen to 12%. The number of London first-time buyers has fallen for three consecutive years whilst the overall number has increased for six years straight across the rest of the UK. Elevated house price levels are likely to have been a key factor in this slowdown of first-time buyer activity.
Camden demands the highest deposits but Haringey prices double in five years
Camden is the borough which commands the highest average deposit from a first-time buyer in London, which has increased from £137,079 in 2013 to £175,844 in 2018, a jump of 28%.
However, it is Haringey that has seen the biggest increase in deposits paid by first-time buyers, which have more than doubled from £63,447 in 2013 to £131,827.
As a result of high property prices, the size of the average London first-time buyer mortgage has risen by 65% in the last five years to £327,299, compared to £170,847 for the rest of the UK.
However, it is still cheaper to buy than rent. A typical three bedroom house would cost a London first-time buyer around £1,2482 per month with the rent for a similar property coming in at £1,545, a difference of £3,568 per year.
London house prices increase by 40% over the past five years
Houses in London for all home buyers are notoriously expensive, currently coming in at over £600,000 on average. This new report found that the average house price in London has increased by 40% from £435,712 in 2013 to £610.701 in 2018, compared to a growth of 20% for England and Wales.
London's once cheaper periphery are now key growth areas. House prices in outer London boroughs, such as Barking and Dagenham, Haringey and Waltham Forest have grown by nearly half (47%) in the last five years from £348,230 to £511,184. Inner1 London boroughs, such as Camden, Greenwich and Lambeth also saw a surge of 44% (£447,781 to £645,791) in the same time period as did Prime London boroughs - City of London, Westminster and Kensington & Chelsea (37%, £1.22m to £1.68m). This far outstrips the growth seen across the rest of England and Wales (£238,333 to £286,822).
However, whilst prices are lower in outer London the gap is closing. In 2013, the average house price of £348,230 for a home in outer London was 20% less compared to London as a whole (£435,712); today the gap is 16%.
Andrew Mason, Lloyds Bank mortgage products director, said: "Despite the recent slowdown in London house prices this latest data shows how expensive it has become to live in the capital, particularly for young people trying to get on the ladder for the first time. As a result, first-time buyers have to wait until they are 34 before getting their first foot on the property ladder.
"While property prices drop as you head to the fringes of the capital, our analysis is showing that this gap is closing as house price growth in Outer London boroughs is continuing to increase at a greater pace than Inner London boroughs. This healthy growth may be linked to a high demand for these more affordable properties as well as some areas benefiting from the new Crossrail link due to open next year as commuters move further afield."
Waltham Forest nearly doubles in price over the last five years
The most expensive London borough to live in is Kensington and Chelsea, with an average house price of £1,931,759. (Table 5)
It is the borough of Waltham Forest which has seen the largest increase in house prices over the last five years. House prices have climbed from £251,553 in 2013 to £462,799, an increase of 84%, followed by homes in Newham (76%) and then City of London (72%).
Barking and Dagenham is the least expensive London borough with an average house price of £301,859. However, this may not be the case for long as Barking and Dagenham recorded the fifth largest average house price growth in London since 2013 at 67% (£181,229 to £301,859).
First-time buyers in London are three years older than the rest of the UK
Since house prices in London are double those seen across the UK, it's no surprise that the average first-time buyer in London is 34 years of age (UK average - 31). (Table 6)
In Barnet, where the average price a first-time buyer would pay is £480,182, the typical age of those buying a home for the first time in that area will be 39 years old. This is also the average age of first-time buyers in Sutton and Harrow.
The only area in London which attracts first-time buyers that are younger than the UK average is Tower Hamlets, where the average age of a first-time buyer is 30 years old.
Social Housing in in London
As high prices continue to rise, social housing will play an ever more important role for those who can't afford to buy their own home. Social housing3 provision is higher in the capital compared to the rest of England, with almost 1 in 4 homes, or 23%, of the housing stock accounted for by social housing compared with 18% in England.
Within London there is large variation between local authorities in the provision of social housing. In Redbridge, Harrow and Kingston upon Thames they account for one in ten (10%) of total housing stock, rising to 42% in Islington, Southwark and Hackney.