Investor sentiment gives vote of confidence to China in growing trade dispute with US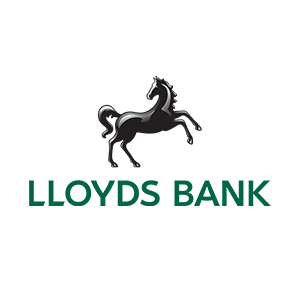 19 April 2018
Investors shun US stocks as sentiment tumbles 12.2%

Emerging markets equities – which include China – remain positive (+20.2%)

Investor sentiment hits a low for 2018

UK Government bonds are the only asset class to see positive sentiment
Investors continue to show concern on global equities due to the potential impacts of trade spats escalating into a full blow trade war between the US and China. Sentiment towards US equities certainly came out the worse of the pair falling 12.2%, to -2.3%, its biggest monthly fall since 2013.
Markets fell as proposed US tariffs were widened to include over a thousand Chinese products, from industrial robots to locomotives and aeroplanes. China said it will retaliate with tariffs on US soya beans, cars and chemical products.
At home, US share prices were down 2.4% as the US market returned to 'correction' territory and the threat of increased regulation of big technology stocks, like Facebook and Amazon, also weighed on sentiment. This led to a broader sell off of technology stocks around the globe. In spite of this wobble, US share prices are 11.7% higher than this time last year reflecting a robust economic backdrop aided by tax cuts and regulatory easing in the financial sector.
Despite the escalating trade rhetoric, sentiment toward emerging market shares, which include China, remained positive at +20.2%. This remained the highest amongst global equities and notably avoided the big fall sustained by sentiment on US equities.
Sentiment for UK equities continues to fall
UK shares saw the second largest drop in sentiment, falling 5.0% to a barely positive 0.6%. Brexit uncertainty continues to cloud the outlook for UK shares, with the headline FTSE100 index falling 2.2%. The index has now dipped beneath the emblematic 7,000 level for the first time since 2016. UK Government bonds, also known as gilts, saw an increase in positive sentiment (up 2.6%) as they benefited from a flight to safety amid market turbulence since the start of the year. This may be short lived however as a bear market in bonds begins to emerge.
Still positive on Japan and gold
Sentiment towards Japanese equities declined by 2.6% in March, mirroring the 2.7% drop in Japanese equities. Despite the headwinds of the negative global backdrop applying downwards pressure to markets, the overall sentiment remains positive at +11.1%. Fundamentally the Japanese economy is in robust health and Japanese companies are beginning to return more of their earnings to shareholders.
Despite a modest slip of 0.8% investor confidence in gold remains at the highest level among the major asset classes at +39.1%. Investors tend to seek 'safe' havens in times of uncertainty however their appeal may falter as high inflation continues to erode the asset value. Sentiment for the broader commodity index fell by 1.5% but remains healthy at +12.4%, showing there is confidence around a commodity recovery in 2018.
Markus Stadlmann, Chief Investment Officer at Lloyds Bank Private Banking said:
"The current political backdrop is unsurprisingly impacting on global equity markets. A fall in sentiment reflects investor concerns about the impact of a trade dispute between the world's two largest economies, the United States and China. This uncertainty has caused a repeat of the correction we saw in February and a flight to safety causing bond prices to stabilise following declines earlier in 2018. However we believe this stabilisation will only be temporary and the outlook for bonds moving forward remains bearish.
"Despite this, most of the world's economies are experiencing good growth than we have seen since the financial crisis of 2008.The recent correction has led to lower share prices, leading to some attractive opportunities for long term investors in equity markets and inflation continues to grow modestly in most developed nations; subsequently the overall sentiment remains positive "
-ends-
This information is intended for the sole use of journalists and media professionals.