Business confidence hit by decline in economic optimism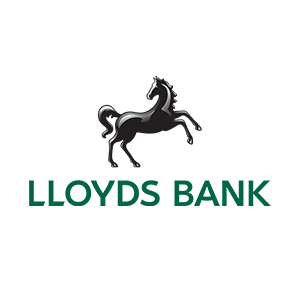 29 June 2018
Lloyds Bank's Business Barometer for June 2018 shows:
A drop in optimism for the wider economy leads overall business confidence to 29% from 35% in June, the lowest level this year
Confidence declined in eight of the twelve regions; Wales (20%) and the South East (15%) recorded the lowest confidence levels
Confidence rose in manufacturing from 31% to 35% and construction from 40% to 45%, but it fell in services, especially in retail and wholesale
61% of firms expect the Bank of England to raise interest rates this year
Overall business confidence – an average of business prospects and economic optimism – fell to 29% from 35% in May, the lowest level this year, according to the latest Business Barometer from Lloyds Bank Commercial Banking. Business confidence is close to the long-term average of 32% and remains well above the low of 6% in the immediate aftermath of the referendum.

A drop in firms' optimism for the wider economy was the main factor leading overall business confidence to fall. A net balance of 23% still said that they were more optimistic about the economy than three months ago, but that was down from 30% in May.
The net balance reporting expectations of stronger activity for the year ahead declined to 35% from 39%. In terms of staffing levels in the next twelve months, a net 26% expect an increase, compared with 30% in May. Forty-two percent of firms foresee a rise in their headcount, down from 46% last month, while an unchanged 16% expect a reduction.
61% of firms expect the Bank of England to raise interest rates this year. Businesses were also asked at what level would a rise in the MPC base rate start to have a significant negative effect on their business. Over a fifth (22%) expect a rate of 1% to have an impact with a further fifth (20%) predicting a marginally higher rate of 1.5% to have the same effect. Only 15% of firms think a rise above 2% would have a significant negative effect but nearly a third (30%) are unsure at which point rates would become an issue.
Hann-Ju Ho, Senior Economist, Lloyds Bank Commercial Banking commented: "Increased global trade tensions and Brexit uncertainties are likely to have weighed on confidence, but it's still near the long-term average and so there's no need to hit the panic buttons."

Overall confidence fell in eight of the twelve regions. Confidence was the lowest in Wales (down 10 points to 20%) and the South East (down 8 points to 15%). West Midlands recorded the largest fall in confidence plummeting 35 points from 58% in May to 23%. Firms in London were the most confident at 40%, even though it fell from 52% in May. Other regions with above average confidence were in the north of England: the North West, the North East and Yorkshire & the Humber, all at 35%. The latter two regions registered higher confidence compared with May, as did Scotland (up 9 points to 24%) and the East of England (up 21 points to 34%).
Confidence among manufacturing firms rose to 35% from 31%, although it remains slightly below levels earlier in the year. Construction confidence also rose to 45% from 40%, the highest level this year. Confidence in the broad consumer and 'other' services sectors fell, however, to 29% (down 11 points) and 22% (down 10 points), respectively.
Sharon Geoghegan, Managing Director for SME Banking said: "London has regained its position as the most confident region, but neighbouring firms in the South East recorded some of the lowest levels of confidence in the UK along with only those in Wales. The contrast in confidence between neighbouring regions highlights just how divided some areas of the country are."