Business confidence remains stable as investment and hiring intentions improve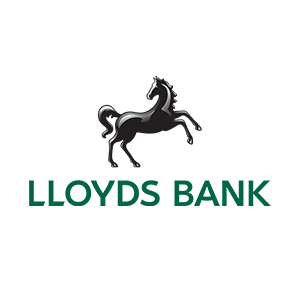 08 January 2018
• Business confidence remains steady since last report in July
• Both investment and hiring intentions increase to post EU-Referendum highs
• Weaker demand, both UK and overseas, remains greatest risk to firms against backdrop of uncertainty
• Share of firms that are confident about business interests being protected or promoted in Brexit negotiations falls
UK businesses are looking to boost recruitment and investment in the upcoming year, buoyed by stable confidence in their prospects, despite wider concerns about the economic outlook according to the latest Business in Britain report from Lloyds Bank.
The confidence index – an average of respondents' expected sales, orders and profits over the next six months - was steady at 23 per cent compared with 24 per cent in July 2017. It remains above the lows recorded immediately after the EU referendum.
The Business in Britain report, now in its 26th year, gathers the views of over 1,500 UK companies, predominantly small to medium sized businesses, and tracks a range of performance and confidence measures, weighing up the percentage of firms that are positive in outlook against those that are negative.
Investment and recruitment improve to 18-month highs
The net balance of firms looking to grow investment in the next six months rose by five points to 13 per cent, moving into double figures since July 2017 and reaching a post-referendum high.
The share of firms who continue to report difficulties in hiring skilled labour, fell six points to 46 per cent but still remains relatively high. The number of firms expecting to increase pay increased by two points to 18 per cent, but remain below the average of 27 per cent in the two years before the EU referendum, suggesting that companies are still taking a cautious approach to pay.
Risks ahead
Weaker demand, both domestic and overseas, remains the single greatest risk to firms in the next six months, cited by 25 per cent of firms, although that was lower than the previous 29 per cent in July.
The proportion of firms reporting economic and political uncertainty as their greatest risk increased to 22 per cent from 15 per cent and 13 per cent from 11 per cent, respectively.
Uncertainty around Brexit negotiations continue
In the latest survey, which was conducted before Prime Minister Theresa May secured an agreement from Brussels to move Brexit talks to a second phase, the share of firms that are confident about business interests being protected or promoted in Brexit negotiations fell to 48 per cent from 60 per cent previously, but remains higher than the share of businesses expressing a lack of confidence, which increased to 29 per cent from 18 per cent.
When asked about the impact of a 'no trade' agreement with the EU on their business, overall, 18 per cent said that 'no deal' would be positive and 39 per cent said that it would be negative. From a regional perspective firms in Northern Ireland, Wales and Scotland are the most concerned about a Brexit 'no deal'.
Gareth Oakley, Managing Director, SME Banking, Lloyds Banking Group said: "Despite market uncertainty and global political turbulence, businesses are still upbeat.
"Many are looking to boost their investment and staff numbers which is very encouraging, even though challenges remain in recruiting skilled labour.
"While the Brexit negotiations continue, businesses are focused on short term threats – including managing higher costs and maintaining positive cash flow - so that they can prepare for whatever 2018 brings."
Prices rise and export expectations remain positive
The net balance of firms expecting to increase their prices rose to a two-year high of 23 per cent from 20 per cent, although the share of firms operating at full capacity fell. In terms of external trade activity, the net balance of firms anticipating stronger total exports remained positive, but eased to 24 per cent from 29 per cent.
Confidence begins to grow in sectors which rely on domestic demand
Business confidence was highest in manufacturing, while sectors more dependent on domestic demand, such as hospitality, leisure, and retail and wholesale also recorded gains. The only sector that reported a significant fall was construction, in which confidence dropped from 31 per cent to 14 per cent.
Mixed regional picture
Business confidence is now highest in the North East (38 per cent), followed by the North West (31 per cent) and the West Midlands (per cent) while London, the East Midlands and the South East are also above the national average. The lowest level of confidence is in Yorkshire and the Humber (15 per cent), followed by Scotland (17 per cent) and the East of England (per cent).
Hann-Ju Ho, Senior Economist, Lloyds Bank Commercial Banking said: "Firms continue to signal a positive outlook for their business activity prospects, but they are also concerned about prospects for the wider economy which represent a key downside risk. Nevertheless, the improvement in investment plans is a positive sign amid ongoing weakness in productivity growth.
"Firms, especially in the services sectors, indicate that upward price pressures are likely to persist over the next six months. Exports, meanwhile, are currently being supported by the exchange rate and strong global demand."