Business Confidence remains unchanged as economic optimism edges up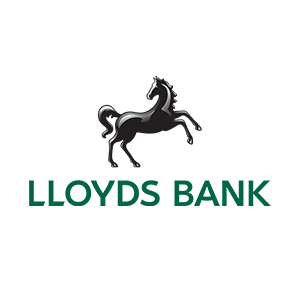 31 July 2018
Lloyds Bank's Business Barometer for July 2018 shows
Optimism regarding the wider economy increased by 2 points to 25% in July, as overall Business Confidence remains unchanged at 29%

The net balance of firms expecting stronger trading prospects in the coming year fell by 1 point to 34%

71% of firms expect the Bank of England to raise rates this year

Construction (48%) and manufacturing (38%) were the most confident sectors, while the weakest were transport & communication (28%) and other services (24%)

The North West (49%) and London (43%) were the most confident regions, while the South West and East Midlands were the least confident
Overall business confidence – an average of business prospects and economic optimism – remains unchanged at 29% in July, according to the latest Business Barometer from Lloyds Bank Commercial Banking.

The net balance of firms expecting stronger trading prospects in the coming year fell by 1 point to 34%, which is consistent with quarterly economic growth of around 0.3%. Meanwhile, economic optimism regarding the wider economy increased by 2 points to 25% in July, although remains lower than the start of the year. The net balance of firms expecting to increase their staff levels in the coming year improved by 4 points to 30%. Pay growth expectations are highest in industries with strongest anticipated employment growth, particularly in construction.
On interest rates, 71% of firms expect the Bank of England to raise rates this year, compared with 14% that anticipate no rate rise. Nearly a quarter (23%) of firms said that official interest rates at 1% would have a 'significant negative' impact on their business. That rises cumulatively to 54% with interest rates at 1.5% and 75% if rates increase to 2%.
There was an improvement in firms' assessment of the impact of Brexit on their business prospects. The net balance of 3% was up from 1% in June. Overall, 31% of firms thought that leaving the EU is having a positive impact on their business activity, while 28% said that it was having a negative effect.
Hann-Ju Ho, Senior Economist, Lloyds Bank Commercial Banking commented: "The uplift in economic optimism this month illustrates a slightly more positive view on the balance of risks for the UK economy, despite the expected interest rate rise this year. However, with the net balance of stronger business activity declining slightly, it will be interesting to see if the overall business confidence measure shifts from its steady position towards the end of the year."
Overall confidence was the strongest in the construction sector (48%), this was closely followed by manufacturing (38%). The third-strongest industry sector was transport and communication (28%), while the other services sector trailed behind (24%).
Regionally, overall business confidence is strongest in the West Midlands (49%), London (47%) and the North West (38%). Confidence is the lowest in the East of England (12%), Wales (17%) and Scotland (17%).
Scott Barton, Managing Director for Mid Markets said:

"Despite ongoing political uncertainty relating to Brexit, businesses in the West Midlands, London and North West seem to be prepared to increase their staffing levels, which is good news. However, this sentiment is not shared by firms in Scotland, Wales and the East of England, which could have an impact on their future investment plans".