BUSINESS CONFIDENCE STRONGER AS BREXIT FEARS SOFTEN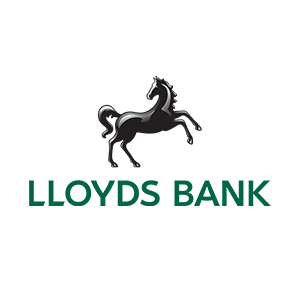 31 May 2018
Overall business confidence increased by 3 points to 35%, the strongest since January and above the long-term average
The net balance of firms anticipating a rise in staff levels in the year ahead rose by 5 points to 30%, a four-month high
35% of firms expect Brexit to have a positive impact on their business, the highest level this year.
Confidence was strongest in the West Midlands following a sharp rise to 58%, while London levels remained strong at 52%. Firms in the East of England and Scotland were the least confident
Confidence in the retail sector jumped 23 points from April to 38% in May
Business prospects for the year ahead were the strongest since January. A net balance of 39% of firms in May, up from 31% last month, anticipated stronger prospects. In all, 50% (up from 44%) foresee a rise in their activity, while 11% (down from 13%) expected a fall. The improvement in business prospects was partially offset by a slight fall in the net balance of firms reporting greater optimism about the wider economy, which fell by 2 points to 30%. Just over half (51%) of firms, unchanged from last month, said that they were more optimistic about the economy than three months ago, while 21% (up from 19%) were less optimistic.Overall business confidence – an average of business prospects and economic optimism – increased by 3 points to 35% in May, the strongest level for four months. That was consistent with a more positive outlook for hiring. The net balance of firms expecting to increase their staff levels in the coming year increased by 5 points to 30%, which was also a four-month high. Forty-six percent (up from 41%) anticipated a rise in their headcount, while 16% (unchanged) expected a reduction. The share of firms expecting their average pay growth to rise by more than 2% in the next twelve months was steady at 40%.
The net balance of the expected impact of Brexit on business activity remained slightly positive, but it was at the highest level this year. Thirty-five percent (up from 31%) of firms anticipated a positive impact, while 28% (up from 27%) expected a negative impact.
Hann-Ju Ho, Senior Economist, Lloyds Bank Commercial Banking commented:
"Business confidence is rising and firms appear to be brushing off the economic slowdown in the first quarter, with levels hitting a four month peak in May. As negotiations enter a critical stage, it's interesting to see 35% of firms anticipate Brexit will have a positive impact on their business activity."
Overall confidence bounced back strongly for the retail sector, rising by 23 points to 38%. Manufacturing confidence, however, fell by 7 points to 33%. Confidence levels in both these sectors have converged near to the national (all-sector) average. Transport confidence also fell, but it remained above average at 43%. Business and finance also recorded strong confidence at 43%, but communications was ranked at first place with 50%. Weakest confidence was in the mainly public sector at 21%.
Employment and pay expectations for the next twelve months were the highest in transport and business and finance. A net 44% and 36% of firms in those two respective sectors predicted a rise in headcount, while 51% and 55% of firms, respectively, anticipate wage growth over 2%. At the other end of the scale, the wholesale sector was the weakest in terms of both employment (13%) and the share anticipating above 2% wage growth (24%). Hospitality and leisure and the mainly public sector stood out with a relatively high proportion expecting greater wage growth (35% and 32%, respectively) and weak employment expectations (8% and 12%, respectively).
The West Midlands saw a strong increase in overall confidence, up 30 points to 58%, propelling it to first place. London remained strong in second place, rising by 9 points to 52%. There were also notable rises in the South West (up 21 points to 41%) and the East Midlands (up 18 points to 39%). In contrast, confidence levels were the lowest in the East of England (down 20 points to 13%) and Scotland (down 15 points to 15%).
Scott Barton, Managing Director for Mid Markets said:
"After a sluggish start to the year for retail, many firms appear to have turned the corner with confidence levels improving by over 20% in May. Retailers across the country have a way to go but it appears their outlook for the future is vastly improving.
"The amount of firms expecting an increase to their staff numbers this year has risen to the highest level since January which is hugely encouraging and reflects increasing levels of overall confidence. Pay growth is also moving forward with 40% of firms hoping to give their employees a 2% rise in the next year and 18% planning an above inflation rise of 3% or more"