Emerging markets are THE asset class to watch in 2018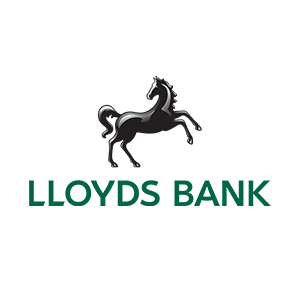 02 May 2018
Emerging Markets give investors the potential to reap higher returns

Will the Trump effect make or break Mexico?

Argentina and India present promising opportunities for investors

Lloyds Bank Private Banking reviews its ten year investment strategy
Emerging markets are the asset class to watch for long-term investors and country selection remains key as revealed in Lloyds Bank Private Banking's ten year investment strategy
Political uncertainty in Mexico is subsiding, reform in India is materialising and China's industrial recovery and growth outperformance is presenting some interesting investment opportunities, according to Lloyds Bank Private Banking.
The IMF World Economic Outlook is forecasting a 4.7% boost in GDP this year from emerging economies compared to the 2.3% growth expected from industrialised economies1. For those looking for investment opportunities, these markets offer exposure to substantial swings of economic growth, potentially boosting returns for the year ahead.
However emerging markets must be considered on a case by case basis to identify those which offer the most attractive blend of potential risk and return and investors should always seek professional advice to develop a balanced portfolio.
Will the Trump effect make or break Mexico?
The odds of Trump moving forward with his frequently touted (North American Free Trade Agreement) NAFTA retraction are rapidly subsiding as the US is shifting its focus to China. Hence, chances are that NAFTA negotiations could be completed this summer, and a deal may be signed before mid-year.. The attention from the trade agreement could essentially be seen as an advertisement for foreign investors, attracted by the economic stability, like Volkswagen who have ramped up their investment in the region.
It's worth keeping in mind though that Mexico holds its general election this summer. This is an important juncture because, with the leftist candidate surging, the country's Government could be subject to political change.
Markus Stadlmann, CIO at Lloyds Bank Private Banking said:
"Mexico presents a waiting game for investors. A more benign outcome together with an early end to NAFTA negotiations will reduce uncertainty and the risk premium priced into Mexican financial markets. As both fiscal and monetary policy begin to ease, domestic demand could recover later this year. "
High Growth in Argentina
Argentina's has been in a period of slow growth for many years, but the political landscape has been stabilised following President Macri's vote of confidence in the mid-term elections of October 2017. Macri has enacted various reforms to attract business and increase consumer spending power, and the central bank also increased interest rates in a battle to bring down inflation. The economy is recovering as a result and overseas investors are gradually being wooed back to the country, while credit ratings have improved, making it an attractive opportunity for investors.
Indonesia could benefit from the ongoing long-term shift of the Chinese economy
Historically, the Indonesian economy has been dominated by exports of commodities, primarily to China. However, demand for raw materials from Indonesia is expected to fall this year as its biggest export market, China, transitions away from heavy industry. This has the potential to have a short term detrimental effect on the country, but there are positive factors that could work in the favour of both Indonesia and investors.
Markus Stadlmann, Chief Investment Officer (CIO) at Lloyds Bank Private Banking said:
"Indonesia has reduced its reliance on commodities by around 20% over the last eight years; meanwhile the government has brought expenditure under control and is borrowing less, which is lowering its debt burden. This may create some long-term buying opportunities for investors."
Indian structural reforms
In India, investors are seeing a very different, but equally eye-catching, picture. The region has been a key opportunity for some time, but more recently the Modi Government has started a series of very important reforms, making Indian equities increasingly appealing for some investors. On the fiscal front, the Indian government released a mildly expansionary 2018-2019 budget, and is pushing for fiscal consolidation beyond 2019. The plan to raise their employees' housing rental allowances is clearly another step in the right direction, both socially and economically.
Markus Stadlmann, CIO at Lloyds Bank Private Banking said:
"Overall loan growth in India has picked up meaningfully, and consumer loan growth in particular is accelerating at a double-digit pace. Commercial vehicle sales are now accelerating robustly and manufacturing production has picked up noticeably. In our mult-asset portfolios, we keep an overweight position in Indian equities
Turkey's spiralling inflation makes it one to avoid
Turkey has historically been a popular choice for investors in emerging markets. However, the current outlook seems bearish with the spiral of wage-inflation breaking into double digits; an overheating economy; and markets in freefall. Worryingly the incumbent party is doing the opposite of what is required. They are overstimulating growth with disregard for inflation. We expect to see a big deterioration in the value of the Lira leading to a spike in the cost of servicing external debt. For investors this will have a significant knock on effect for equity values, particularly banks, and will undermine any potential return on domestic Turkish Bonds.