A very happy New Year for investors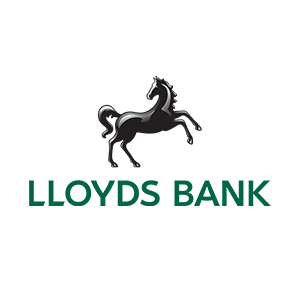 17 January 2018
January's sentiment score springboards UK investor mood to highest level since May 2017

UK and US shares come first and second respectively, in monthly sentiment growth

Nine out of eleven asset classes see growth in investor confidence
UK investors have started 2018 in buoyant mood, with investor sentiment increasing for the fourth month in the row, up by 2.5% since December 2017 according to the latest investor sentiment index (ISI) from Lloyds Private Bank. Overall sentiment now sits at 9.0%, marking an increase of 3.3% compared to this time last year.
After a topsy-turvy year in 2017 which saw the sentiment tracker rising and dipping amidst an uncertain geopolitical climate, January's sentiment score springboards UK investor mood to its highest since May 2017 (6.7%).
UK assets continue to bounce back
UK shares have seen the most noticeable improvement in January, increasing by 8.5% to 12.3% - a high not seen since last summer (13.5% in June 2017). They are closely followed in second place by US equities which jumped 6.3% since last month.
There is more good news for domestic assets with investor confidence in UK government bonds and UK corporate bonds both increasing by 2.9%. This is encouraging for UK government bonds which crossed back into positive sentiment (0.4%), signalling a good turnaround from the last 10 months. Scores during this time for the asset class were uniquely negative, dipping as low as -9.8% in July 2017.
A solid month for international equities
Further afield, investors have warmed more to international shares. January sees improvements across the board for Eurozone shares (+2.2%), US shares (+6.3%), Japanese shares (+3.0%) and Emerging Market shares (+4.4%).
With regards to asset class performance, the 12 month time period shows Emerging Market equities as the standout performer (+34.3% vs. January 2017), followed by US shares (+19.4%) and Japanese shares (+18.1%). Through month-on-month comparisons, we can see that UK shares show the biggest improvement (+4.7% vs. December 2017), mirroring their status as January's most popular asset class in the sentiment tracker. Emerging Market shares posted a return of +3.4% for the month, followed by Japanese equities with +1.2%.
Markus Stadlmann, Chief Investment Officer at Lloyds Private Bank said:
"There are two interesting angles playing out in this month's findings. The first is the month-on-month score surge which takes overall sentiment in January above anything we saw in 2017.
"The second angle comes from the differences we see when comparing sentiment, performance and valuation. Although UK and US shares both scored highest this month for sentiment, we see contrasting valuation scores between the two. In our view, despite some good growth signals emerging from the US where tax cuts should further support corporate growth in 2018, we currently think US equities are expensive. Conversely, we see UK equities – and also Emerging Market equities – as being cheap.
"A final thought: Despite a mid-ranking performance score this month, Japanese equities are our 'one to watch' in 2018. The Japanese economy is in rude health, with less support now required of the central bank. Tellingly, the profit margins of Japanese corporates as a percentage of revenues are currently higher than their previous peak in the 1980s."