Million pound house sales hit record high in 2017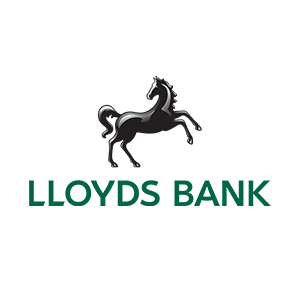 05 May 2018
Million pound home sales in Great Britain up 73% in the last decade

Number of homes sold for more than a million pounds in 2017 grew by 5% compared to 2016

Second half recovery follows a slow start to the year
New house price data from Lloyds Bank Private Banking reveals that the number of properties sold for more than a million pounds in Great Britain grew by 5% in 2017, compared to the year before.1
The first half of 2017 saw a 1% drop in million pound house sales, however a strong performance in the last six months of the year meant that sales increased by 5% overall. In total, 14,474 homes worth more than a million pounds were sold; up from 13,748 in 2016.
Over the past ten years the number of million pound house sales across Great Britain has increased dramatically, up by almost three quarters (73%) since 2007. This hasn't been steady though; 2012 saw a particularly poor year for sales, with only 7,862 transactions.
Yorkshire and the Humber sees exceptional growth
As expected, more than half (57%) of all million pound property sales took place in London last year. However, the number of transactions in the capital only increased by 1% year on year, whereas those in Yorkshire and the Humber rose by 60% in the same period. Similarly, sales in the North West were up by 46% compared to 2016, and increased by 28% in the West Midlands.
The only area in which million pound home sales fell last year was the East Midlands (-23%). This continues a longer-term trend; in 2007 there were 81 sold, whereas last year there were only 72 transactions recorded (-11%).
Louise Santaana, Head of UK Wealth Lending, Lloyds Banking Group, commented: "
The million pound property market got off to a poor start last year, but made a good recovery in the second half. Overall, 2017 was slow for the UK economy, with high inflation and low wage growth. But high end homeowners and investors in many parts of Great Britain are starting to regain their confidence in the market, with exceptional growth seen in Yorkshire & The Humber and the North West of England.
"As always, the highest number of transactions took place in the capital last year, however growth in London has started to slow for million pound properties. Overseas investors represent a good share of this end of the London market and some may be holding off buying, pending further clarity over Brexit.
"2018 will be an interesting year for the million pound property market. With the Government consulting on ways to improve the house buying process, we should see high end homeowners more empowered to engage in property transactions. However, the high cost of stamp duty may be an ongoing deterrent in the top end of the market, particularly for those who are looking to invest in property in order to make money, as opposed to buying a home.
"The market isn't only made up of buyers, however. There are thousands of homeowners occupying million pound properties across the country, many of whom may be considering downsizing, relocating or extending their existing homes. We would always urge anyone to seek advice about the most appropriate options available to them to transition property wealth into other assets or pass onto family members."