Fall in homemovers: first-time buyers outstrip the number of people moving house in 2018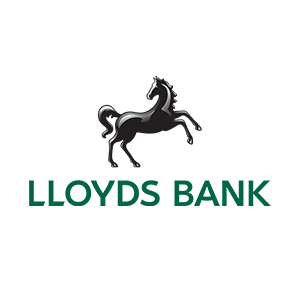 20 July 2018
• There were 170,000 UK homemovers in the first six months of 2018 - a slight fall compared to the first half of 2017.
• Homemovers account for around half (49%) of the housing market compared to 62% in 2011 and below first-time buyers for the first time since 1995.
• Over the past five years, the average price paid by homemovers has grown by 35% (£77,457) and deposits reach record highs.
The number of people moving home has dipped in the first half of the year and now account for only around half (49%) of the housing market – the first time homemover numbers have fallen behind first-time buyers since 1995, according to the latest Lloyds Bank Homemover Review.
There were 170,000 homemovers in the first half of 2018, down by 1,700 (1%) compared with the same period last year and down by 33,000 (16%) from the second half of 2017. This inactivity may be being fuelled by a shortage of suitable properties for sale but reflects the broader housing market which is showing little sign of movement.
The fall in homemover numbers follows a rise in 2017, which reported the highest level of movers in 10 years. This also coincides with a 3% rise in first-time buyers to 175,500, so that for the first time since 1995, just under a half (49%) of all house purchases financed by a mortgage were made by homemovers – down from 62% in the first half of 2011. (Table1)
Andrew Mason, Lloyds Bank mortgage products director, said: "Despite continuing low mortgage rates, the homemover market has stabilised with little movement in the first half of this year to leave first-time buyers now driving housing activity. This may be in part due to the Help to Buy scheme enabling first-time buyers to purchase a new property, combined with the low availability of the 'right type' of homes for those looking to move up the housing ladder. The costs of moving house and potential further interest rate rises may also be weighing on potential homebuyers' minds.
"However, it is good to see the number of first-time buyers increasing, helping to keep some movement along the property ladder."
Record highs
Over the past five years, the average price paid by homemovers has grown by 35% (£77,457) from £219,479 in 2013, to £296,936 in 2018 – a record high.
In East Anglia, the average price a homemover pays has grown by 46% since 2013 to £305,612, the highest rate of growth in the UK. Greater London and the South East follow with 45% growth in average property prices since 2013 – Greater London has the most expensive homemover homes with an average price of £566,200, followed by the South East (£412,759).
The least expensive homemover homes can be found in Northern Ireland with an average price of £170,031. (Table 2)
The average deposit put down by a homemover has also increased by 31% in the past five years, from £76,303 in 2013 to £99,592 in 2018. Not surprisingly Londoners put down the largest deposit of £189,167 towards the purchase of their next home, which is nearly four times the average homemover deposit of £48,003 in Northern Ireland.
However, whilst Londoners put down the highest deposit in monetary terms, homemovers in the South West and East Anglia contribute the largest deposit as a proportion of average house price – 38% (£117,892 and £116,278 respectively in cash), followed by South East (35%). (Table 3)
More outright home owners than those with mortgages
Of the estimated 23.1 million households in England, 14.4 million (63%) were owner occupiers. This remained unchanged in 2016/17. However, the composition of owner occupation rates has moved towards an increased proportion of outright owners (34%) versus mortgagors (28%), partly explained by large numbers of baby boomers reaching early retirement age. So, whilst homemovers with mortgages are stabilising, the bigger picture may be that this is in part because homemovers who don't need a mortgage are on the increase.
In 2006-07, about three quarters (72%) of those aged 35-44 were owner occupiers. By 2016-17, this had fallen to half (52%). While owner occupation remains the most prevalent tenure for this age group, there has been a considerable increase in the proportion of 35-44 year olds in the private rented sector (11% to 29%).