TOP TIPS FOR NERVOUS DRIVERS HOPPING IN THE CAR THIS EASTER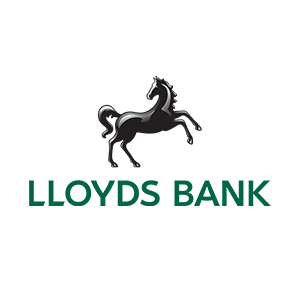 28 March 2018
70% of motorists experience nervousness behind the wheel

Top triggers for driver stress include common Easter holiday scenarios such as driving abroad (36%), towing a caravan (30%) and driving with kids in the car (6%)

Just one in 10 people (10%) still use A-Z maps, falling to just 1% for 18-24-year olds

With 20 million cars expected on the road this weekend[1], new research from Lloyds Bank Car Insurance shows seven in 10 drivers will be nervous behind the wheel ahead of the big Easter getaway.

This highlights that driver concerns aren't limited to the minority, with both younger drivers (94% of 18-24-year-olds) and women in particular (84% vs. 55% of men) telling us they are the most concerned on the road.

The research shows that key triggers for nervousness include common Easter holiday driving scenarios, such as driving abroad (36%), driving in bad weather (32%), towing a caravan (30%), driving in areas or on roads we're not familiar with (28%) and driving with kids in the car (6%).

Motorway nerves

As many of us prepare to hit the motorway over the Bank Holiday, research finds that motorways are a particular source of concern. One in ten (11%) drivers feel nervous when overtaking on a motorway, with women (17%) and 18-24 year olds (18%) admitting to feeling the most nervous. Eight per cent of us would even take a detour to avoid going on a motorway.

For those of us making long car journeys, more than two million (2.27m) motorists have never filled up their own car with fuel (5% of all drivers)*. Hopefully these drivers will have helpful passengers in tow willing to lend a hand at the petrol station.

In case of emergency

The research also highlights a knowledge gap among drivers about what to do after an accident or when their vehicle breaks down. A third of motorists (31%) don't know how to jump start a car if the battery has died, 30% don't know how to change a tyre and 14% don't know what to do if their vehicle breaks down on the motorway.

One in 10 (10%) drivers have no idea what to do if they were involved in an accident with another motorist, which rises to 22% if the accident involves a pedestrian.

Satnav is king

With roads expected to be busier than normal this Easter, Lloyds Bank Car Insurance looked into how drivers will plan to navigate their routes. A satnav is now the most popular way for people to find their way, used by 69% of drivers. Just one in 10 people (10%) still use A-Z maps. Older drivers are the most likely to use a paper map, with 18% of over 55s saying that they preferred navigating this way. This compares with just 1% of 18-24-year olds.

However, one in 10 (9%) drivers say they often find themselves ignoring their own common sense when using a satnav and 15% admit that following a satnav or maps app on their phone has landed them in a tricky situation on at least one occasion.

To help get the Easter weekend off to a cracking start, Lloyds Bank Car Insurance has teamed up with Joanne Mallon, Author of How to Overcome Fear of Driving: The Road to Driving Confidence, to share some top tips:

Joanne said:"Easter is a time when many of us will be travelling to see families or enjoying a mini-break away and, with so many other people on the roads at the same time, it can be a daunting prospect, especially if you don't drive that often.

"But, if you identify with this, you are not alone - many people have similar concerns and fears. In fact, Lloyds Bank's car insurance research shows 1.35m licence-holders have not driven since the day they passed their test, even though confidence seems to come with experience.

"For those who feel nervous behind the wheel here are my top tips to keep them calm on the road this Easter:
Don't go on an Easter Hunt: If you have been invited to friends or family for Easter lunch and are nervous about driving somewhere new, plan the journey and look up the place on Google Earth so you can familiarise yourself with the route. You will feel more confident the more you know what to expect

Get to grips with basic maintenance: Before making a long trip it's a good idea to have an idea of basic car maintenance should the worst happen. You can educate yourself in many ways, such as by watching videos online, reading motor magazines or asking friends and family. Knowing what to do when something goes wrong, such as how to repair a flat tyre or top up your oil will make you more confident

Learn to fill up: knowing how to fill your car with fuel is especially important if going on long journeys or anywhere you risk being caught in traffic. Go to the station with a friend who does know how to fill up a vehicle and is confident and let them show you how

Create an Easter playlist: a playlist or audio book the whole family can enjoy will help to keep a good mood in the car and avoid you getting wound up, especially if you become stuck in Easter traffic

Eggs for breakfast: driving on an empty stomach can trigger anxiety, so have a proper meal before you set off, rather than non-stop Easter chocolate

Save the chocolate eggs until later: children may become over-excited if they eat too much chocolate. Save them for when you arrive at your destination
Paul Birkhead, Head of Car Insurance, Lloyds Bank, added:
"While some people love the freedom of the open road, for many of us driving can be a stressful experience. This can be particularly true over Easter when the roads are busier.
"But drivers should not feel alone – 32 million other drivers feel the same way. In addition to the steps suggested by Joanne, there are other ways drivers can help themselves feel more confident behind the wheel. Having the right level of car insurance, and knowing you're covered if something goes wrong is a simple way of feeling more confident on the road and having one less thing to worry about."
ENDS
*As of 30 September 2014, there were 45.5 million active driving records in Great Britain, according to the DVLA https://www.gov.uk/government/uploads/system/uploads/attachment_data/file/397430/FOIR4341_How_many_people_hold_licences_in_the_UK.pdf
---
[1] Based on 20 million drivers in 2017 http://www.bbc.co.uk/news/uk-39589153