Who are the UK's savvy spenders? Women, parents and higher earners searching for savings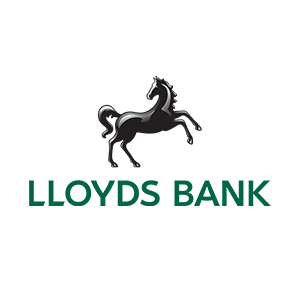 03 May 2018
Who are the UK's savvy spenders? Women, parents and higher earners searching for savings
63% of UK consumers have undertaken some form of 'savvy spending' since the start of 2018
Women, parents and those earning over £35,000 are amongst those most likely to use techniques to cut spending
Younger generations are more likely to have switched/joined providers to get a good deal, saving on average just under £100 since the start of 2018
63% of UK consumers have undertaken some form of 'savvy spending' since the start of 2018 according to the latest Lloyds Bank Spending Power Report.
In the monthly Ipsos MORI survey of over 2,000 bank account holders in the UK, 47% have actively searched for vouchers and discount codes before spending. A quarter (24%) have chosen to spend money with a specific brand because they received a voucher or discount code for it, whilst 18% have joined a mailing list in order to gain access to exclusive deals and discounts.
The typical 'savvy spender'
Our research has found that women (72%) are much more likely than men (54%) to claim to have used various methods of 'savvy spending' to save money. Over two thirds (68%) of women report using vouchers, discount codes, rewards and/or cashback when spending money compared to 51% of men, and a third (34%) of women have signed up to a mailing list or loyalty scheme to gain access to discounts compared to fewer than 1 in 5 (19%) men. Women are much more likely to report that they are saving towards a short (34% vs. 21%) or long term (29% vs. 16%) goal, which may be their motivation to take advantage of these techniques.
Perhaps unsurprisingly, parents are more likely to undertake some form of 'savvy spending', with a higher proportion of this group claiming to have used vouchers, discount codes rewards and cashback (68%) than those without children (56%). Those earning over £35,000 (68%) and individuals aged 34 and under (70%) also report using these methods more than their counterparts (54% of those earning up to £34,999, and 55% of those aged 35+).
Younger generations switching to save
UK consumers are often advised to shop around different providers to find the best deals, and our research supports this. In March, those who have switched or joined new providers since the start of 2018 claimed to have saved an average of £91.89 since January - the highest average saving of any money saving tip measured.
Yet, just 1 in 10 (10%) have switched/joined providers to save this year, dropping to 5% for those over the age of 65. Younger generations appear to be the more active switchers, with 15% of 25-34 year olds reporting to have done so. However, considering the savings that can be achieved, it seems as though many are missing the opportunity.
Robin Bulloch, Managing Director of Lloyds Bank, said:
"Our research shows that 63% of UK consumers are taking advantage of the different ways you can save on your spending. Switching providers has been made easier than ever, and it is encouraging to see that some consumers are actively looking for the best offers and making great savings. However, it remains the case that more people could benefit from shopping around."
Holidays the focus of savvy spenders
Away from the make-up of the savvy spender, our research shows that 71% of those who have used the techniques feel they have saved on holidays and days out since the start of 2018. Over half (55%) of shoppers are saving on their everyday groceries and dining habits, whilst just 29% report making savings on their bills.