LLOYDS BANKING GROUP ANNOUNCES FURTHER SUPPORT FOR CREDIT UNIONS WITH £5 MILLION DEVELOPMENT FUND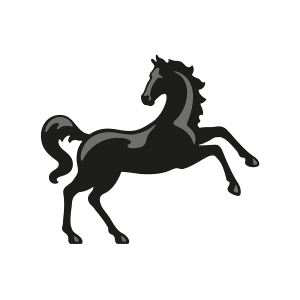 23 April 2018
Lloyds Banking Group has today announced additional funding support for the UK's Credit Union sector.
As part of the its commitment to Help Britain Prosper, the Group will commit a further £1million of funding in 2018 through the Lloyds Banking Group Development Fund, in addition to the £4million it has already delivered over the past four years. The Group is also awarding the fourth tranche of their £1m annual grants to 21 Credit Unions through the Fund, run in partnership with the Credit Union Foundation.
Established in 2014, the Development Fund is designed to strengthen the financial position of Credit Unions and give them the capacity to develop new strategies for sustained and effective growth and to provide additional much-needed responsible lending to communities across Britain.
Over the past four years the Fund has helped 66 credit unions lend an additional £20million to its members, with this number set to exceed £25million by the end of 2018. The Fund features two kinds of grants: large awards up to £100,000 and seed funding awards between £10,000 and £20,000.
Thirteen credit unions will receive large grants which are intended to help remove barriers to growth and innovation. Another eight will receive seed funding awards to help them invest in resources and activities to improve sustainability.
Robin Bulloch, Managing Director, Lloyds Bank & Bank of Scotland said: "As part of our ambition to be the leading supporter of the UK's Credit Unions, we are contributing an additional £1million to provide sustainable lending to even more Credit Unions, and in turn, their members. Over 66 Credit Unions have benefited from the Fund's support to date, helping over 400,000 members across the UK, underscoring our commitment to Help Britain Prosper."
Liz Barclay, Chair of the Credit Union Foundation and Development Fund Grants Committee said: "The partnership with Lloyds Banking Group has been transformational for the Foundation and is providing support for the credit union sector that is unparalleled. From funding websites that allow new digital services for members, to building capital reserves that are supporting significant growth, the Development Fund is supporting credit unions, large and small, to achieve sustainability."
John Glen, Economic Secretary to the Treasury said: "I am committed to promoting the benefits of Credit Unions - there are over 400 of them across the country, serving 1.9 million members, and each plays a vital role for the people and community they serve. This funding from Lloyds is fantastic news for the sector and I hope that other banks follow by example."