Scottish house moves dip by more than a third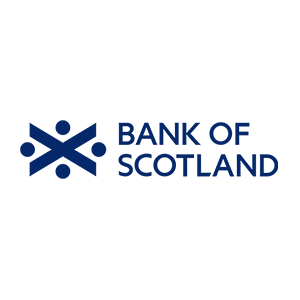 19 August 2020
Number of homemovers down 37% in first half of 2020
Average price paid up by a third to £225,657 in the last five years
The average deposit required has increased by 14% since 2015
The number of people moving home in Scotland dropped by over a third (37%) in the first half of 2020, as the global pandemic temporarily halted the property market due to lockdown restrictions.
In the first six months of this year, 9,701 people moved house, down 5,809 (37%) compared with the same period in 2019, according to the Bank of Scotland Homemover Review.
This is the greatest decline since the 2008 banking crisis. In the past decade, the volume of homemovers was at its highest peak in the first half of 2017 when 15,510 people moved to another property.
The drop in Scotland is slightly higher than the UK average, which saw a reduction in homemovers of 31% in the first six months of 2020, a difference of 6%.
Graham Blair, Bank of Scotland Mortgages Director, said: "Never before have we seen the property market shut down the way lockdown demanded. While Scotland saw a more significant drop than anywhere else in the UK, this is likely due to the fact that the easing of restrictions were timed differently across the UK nations, with the Scottish housing market on hold for slightly longer.
The current stamp duty* holiday and pent up demand has brightened the housing market outlook once again. While uncertainty around the lasting impact of the pandemic remains, at least for now the property market looks more buoyant, with many people planning their next move after months spent at home during lockdown."
For the third consecutive year there were fewer homemovers than first-time buyers (49% and 51% respectively). In 2010, 62% of buyers were those moving up the ladder as opposed to first-time buyers.
In the last five years, the average price paid by homemovers in Scotland has grown by £ 29,613 15%) to £225,657. The average deposit required by homemovers has increased by 14% over the past five years from £60,886 in 2015 to £69,354 in 2020. This compares to £104,264 and £339,062 respectively at a UK level.
Average ages and property types
Homemovers are getting younger with an average age of 40 in Scotland, compared to 42 in 2010, while the UK average homemover age is 39.
Detached homes are the most popular homemover property type, with almost a third (30%) of people choosing to move into this sort of property. This is followed by semi-detached houses and flats, at 20% each. Flats are much more popular in Scotland than in any other part of the UK, with the exception of Greater London, where 28% of homemovers are buying flats. The UK average is significantly lower, at just 9%.
*Stamp Duty refers to Land and Buildings Transaction Tax in Scotland