Non-essential spend returns to growth for the first time in Scotland since the pandemic struck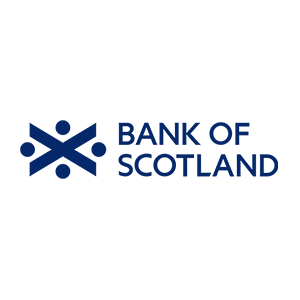 22 September 2020
Non-essential spending up 2% year on year in Scotland, the first period of growth since February 2020

Eat Out to Help Out gets diners spending, up 6% in August, compared to last year

Essential spend up 3% year on year as more people return to work
Non-essential spend returned to growth for the first time since February 2020, as the Eat Out to Help Out scheme tempted Scotland back into restaurants and pubs, the latest Bank of Scotland Spending Power Report has found.
Through-out the pandemic, the amount spent on non-essentials in Scotland had been slashed when compared to last year, by as much as 41% in April. August however saw a return to growth of 2% year on year.
Key to this month's bumper figures was the Eat Out to Help Out scheme which resulted in a surge in demand for eating out in restaurants. Even though the offer was only available for three days a week, total spending was up 6% on August 2019, a sharp improvement from July's position, where spending was down 15% on the year before.
At the peak of the pandemic in April, spending in restaurants was down by 63%, year on year.
High-street welcomed shoppers back to stores
The scheme also appears to have supported a boost to other areas of the high-street eager to get customers through the doors. Clothing retailers took 4% more in August compared to a year ago and jewelers took 6% more.
Department stores, hit hard by the pandemic, surged past pre-Covid levels of spending (10% year on year). Just a month earlier spending year on year had fallen 3%.
Despite this, other areas of the economy continued to suffer, with some restrictions still in place. Recreational spend, which includes outings to cinemas and theatres, fell 30% year on year, the same gap as last month. Spending on holidays remained 63% behind August 2019, an improvement from the 75% year on year decline, the month before.
Gabby Collins, Head of Payments at Bank of Scotland, said: "The Eat Out to Help Out scheme not only had a positive impact on restaurants and pubs in Scotland but we've seen a real boost to the high-street. Scotland's spending on non-essentials had fallen 41% in April year on year, however in just four months, that had returned to positive growth.
"Summer has helped boost people's confidence in getting back to pubs, restaurants and the high-street, but it may be harder to sustain these levels throughout Autumn."
Essential Spend
Increasing numbers of commuters continued to support essential spend growth in August, up 3% year on year.
Fuel spend is now only 15% less than a year ago, having been as much as 61% down, in April 2020. Similarly, spending on the commute was down 43% in August, having previously been down by as much as 87% in April.
Food and drink spend continues to trend at levels significantly above last year (24%). However, potentially due to more Scots eating out, this number has fallen from previous months. In July 2020, spending on food and drink was 31% higher year on year, and in May that figure rose to 33%.