Scotland's million-pound streets revealed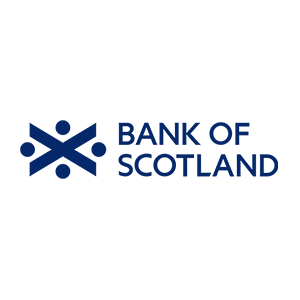 19 December 2020
Regent Terrace in Edinburgh is Scotland's newest most expensive street

Capital city home to the majority of big budget addresses

Glasgow and Leven both celebrate new entries in the Top 25 priciest postcodes

Regent Terrace in Edinburgh has topped this year's property Christmas tree, according to the latest Bank of Scotland research, revealing Scotland's most expensive streets in 2020.
A home in this luxury address and UNESCO World Heritage Site, with city views which are protected by a skyline policy, has an average price of £1.75million, knocking Golf Place in St Andrews off its three-year reign in the top spot.
Scotland's golfing capital is the country's second most expensive street in 2020. Within putting distance from the world-famous Old Course, Golf Place's prime location near the university and historic castle will set homebuyers back an average of £1,732,000.
For St Andrews house hunters looking for luxury on a slightly lower budget, around the corner from Golf Place is The Scores, which just misses out on the Top 20 this year. With equally picturesque coastal views but a less equal price, average homes in this top location hover around an average £1,104,000.
The remaining top 10 expensive streets in Scotland are all in the capital city where a home nestled in Edinburgh's elite streets will set buyers back an average £1,366,500. Sitting just outside the Old Town is the luxury address of Drummond Place, a new high entry this year and once home to former little drummer boy resident, Davie Bowie. A home on this historical stomping ground is priced at an average £1,362.00.
If the one thing Glaswegian homebuyers really need from Santa this year is the deed to a more local prestigious property, then they should add Earls Gate in the affluent Lanarkshire suburb of Bothwell to their Christmas list, where they would need an average of £1,171,000 to share an address with several footballers.
The second most expensive street in Glasgow is to the north-west of the city in leafy Bearsden, where the average price of a home in Manse Road will cost a cool £1,162,000 and this is followed by Peel Road, an exclusive rural enclave to the South of the city (£1,124,000) in Thorntonhall.

Outside of the main cities, the most prominent new entry in this year's top 10 is the seaside town of Leven in Fife, where your average house in the Liberty area will cost a pretty penny at £1,084,000. Meanwhile Rubislaw Den South in the 'Granite City,' retains its status as Aberdeen's most valuable postcode for a second year running, at a solid £1,133,000 for your average property.

Ricky Diggins, Director at Bank of Scotland, said, "Edinburgh is a stunning city and it comes as no surprise that it continues to lead the way in Scotland's prime property market with its historic architecture and large array of luxury addresses in various streets throughout the city. As a Glasgow resident myself, it's also great to see some new entries in my own city this year. As a cosmopolitan hotspot, Glasgow goes toe to toe with Edinburgh in terms of its vibrancy and this has been recognised in this year's list. Despite the extraordinary circumstances this year resulting in the industry not operating in its usual manner, demand has remained relatively healthy in Scotland with house prices increasing slightly. It is likely however that we will not see the full effects of the pandemic for some time."