Trick or treat for Scotland's halloween house hunters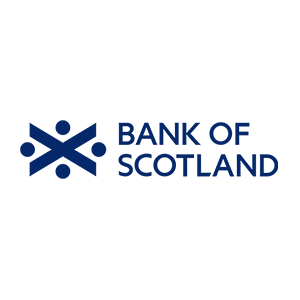 28 October 2020
Howling houses near Edinburgh's famous creepy castle have risen by 40% in the past decade, a premium of 5%, versus Midlothian
Properties close to the cobwebs of Craigcrook's Castle are an average 22% higher than the rest of the county
Homes near Dunnottar Castle in Stonehaven have been bewitched, with property prices over 10% lower than county average



House prices near to some of Scotland's most 'haunted' locations show spooky pricing patterns compared to county averages, according to new research from Bank of Scotland. New data from past to present shows that houses are selling for significantly more in the vicinity of some of Scotland's most famous scary sites, for reasons unclear to those in the land of the living.
At one of Scotland's most famous attractions, Edinburgh Castle, haunted tales abound, including the ghostly piper-boy said to roam the tunnels underneath the castle, and eerie knocking has been heard at the spot of a 1537 execution. However, house prices have surged, as sturdy Scots have not been put off the local area by ghost tales. The average cost for a home near the castle is £272,179, 5% higher than the country average, of £259,816.
Elsewhere in Midlothian, another creepy castle – Craigcrook – has seen nearby house prices grow by 29% over the past ten years, rising from £245,933, to £317,832. Recent reports of paranormal activity include strange noises, footsteps, the doorbell ringing mysteriously, and a peculiar cold sensation is said to have been experienced by visitors to the castle's library.
Over the past year, there has been supernatural activity near Crathes Castle in Kincardineshire, supposedly be haunted by the restless spirit of the Green Lady, a servant girl of the castle who mysteriously disappeared. This little ghost story however, hasn't affected local house prices, where on average they have increased by 4% (£311,170 in 2019 to £324,063), a premium of 16% compared to its county peers.
In other haunted lands, the cauldron is tipping the other way

Living near Dunnottar Castle, in Stonehaven, the scene of many dramatic chapters in Scotland's history, has seen an 11% drop in average house prices versus the rest of the county during the past decade. According to legend, the castle is home to several ghosts, including a girl dressed in a plaid dress seen in the brewery, and a man roaming the guardroom. Perhaps not a surprise then that homes near this cursed castle are on average almost £30,000 cheaper than the rest of the county (£250,274 vs £279,841).
Graham Blair, Bank of Scotland Mortgages Director, said: "Homeowners near Scotland's most haunted sites clearly aren't afraid of things going bump in the night, with the majority of these areas priced at a premium compared to their county counterparts, with these Halloween hot spots an average 6% higher.
"For ghost hunters looking for a more affordable witch's lair, house prices have lowered over the past five years near Meldurm House, in Inverurie. Meldrum House even has a resident ghost, 'The White Lady', who appears when children are left alone to 'take care' of them…"