Trick or treat for Halloween house hunters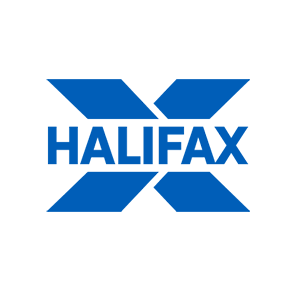 28 October 2020
Gwrych castle in Abergele, Clwyd - home to this year's run of ITV's I'm a Celebrity - has mysteriously seen house prices in the surrounding area drop by 8% this year (£176,169 in 2019 to £161,551 in 2020). When compared to the rest of Clwyd country, homes near the castle cost 9% less on average – a 6 percentage point drop – than in 2010. Contestants may be in for a fright as the castle is rumored to be haunted by a number of spirits, including that of Countess Winifred, who is said to still roam the ruins.
In Kent, home to Dover Castle, which is said to be frequented by the apparitions of a drummer-boy, World War 2 soldiers and a mysterious woman in a crimson dress, house prices in the vicinity are on average 40% lower than the rest of the county. However, despite being much lower than the county premium, average house prices have grown by 30% over the past five years, rising to £217,044, from £167,563.
In the capital, Tower Hamlets, host to the majestic Tower of London, has seen house prices rise by over 50% (52%) over the past decade. But local residents should be careful not to lose their heads - homes near the ghoulish gallows are 30% lower than the county average.
Those looking to move to the beautiful coastal county of Cornwall and aren't easily shaken by spooky smuggling stories, might want to look available properties near to the famous Jamaica Inn in Launceston, which are 16% cheaper on average than the county equivalent.
Living near Borley Rectory, in Essex, will also net house-buyers a 11% discount over average house prices across the rest of Essex. According to legend, the Rectory – called by some the most haunted house in England – has its fair share of specters - including the spirits of nuns, horses, and a Victorian child.
Yet some other parts of the country seem to benefit from a paranormal premium
This year the historic market town of Barnard Castle, which is built around the castle of the same name, boasts a house price premium of 54% compared to its county counterparts. Visitors on the look-out for ghostly sightings have reported seeing a woman in white - widely believed to be Lady Ann Day - toppling over the walls and screaming, mirroring her supposed death after being thrown from the castle walls.
One of the UK's most famous sites, Edinburgh Castle, is also said to be one of the most haunted. Tales abound, including the ghostly piper-boy said to roam the tunnels underneath the castle, and eerie knocking has been heard at the spot of a 1537 execution. This isn't putting sturdy Scots off the local area; average house prices near the castle are £272,179, 5% higher than the country average of £259,816.
Over the past year, there has been supernatural activity near the gothic Woodchester Mansion, one of Britain's most enigmatic haunted houses in Stonehouse, which is said to be home to several ghosts from across its rich history, with average house prices having increased by 16% (£251,576 in 2019 to £290,988). It has been reported that you can smell freshly extinguished candles there, with no candles burning nearby.
Russell Galley, Managing Director at Halifax, said: "Houses near to the haunted sites of Barnard Castle, Tower of London and Edinburgh Castle are bucking the trend of 'haunted' house prices, and it seems the cauldron has been bubbling across the rest of the UK too, where house prices have grown at an average of 13% over the past five years. Looking further back, nationwide prices have grown by a 31% since 2010.
However those looking for a more affordable home this Halloween could save up to 40%, compared to the county premium. Home-buyers will get more for their money in Liverpool or Dover, and will still make a saving in Merseyside and Kent.
More recent events however, mean the outlook is more uncertain and is very unlikely that the housing market will continue to remain immune to the economic impact of the pandemic and we believe that significant downward pressure on house prices should be expected at some point in the months ahead."