Non-essential spend returns to growth for the first time since the pandemic struck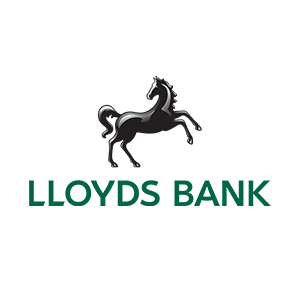 22 September 2020
Non-essential spending up 4% year on year, the first period of growth, since February 2020

Eat Out to Help Out gets diners spending, up 5% in August, compared to last year

Essential spend up 2% year on year as more people return to work
Non-essential spend saw its biggest yearly increase since July 2019, as the Eat Out to Help Out scheme tempted youngsters back into restaurants and pubs, the latest Lloyds Bank Spending Power Report has found.
In August, non-essential spend was 4% higher than a year ago, the first increase since February 2020 and a height not reached since July 2019, when scorching hot weather brought Brits out en masse.
Key to the month's bumper figures was the Eat Out to Help Out scheme which resulted in a surge in demand for eating out in restaurants. Even though the offer was only available three days a week, total spending was up 5% on August 2019, a sharp improvement from July's position where spending was down 19% on the year before.
By far the biggest increase in spend came from the youngest in society, with those aged 18-24 dishing out 17% more in August year on year, and people aged between 25 and 34 spending 6% more. In stark comparison, over 65s spent 8% less than a year ago, an apparent demonstration of the cautious approach older people have taken.
In fact, total non-essential spending soared in 18-24 year olds in August, up 10% from the year before. The next steepest increase came from both 25-34 year olds, and 45-54 year olds, who spent 5% more compared to last year.
High-street welcomed shoppers back to stores
The scheme also appeared to give a boost to other areas of the high-street eager to get customers through the doors. Clothing retailers took 5% more in August, compared to a year ago, and jewellers took 10% more.
Department stores, hit hard by the pandemic, experienced a welcome shift back to near pre-Covid levels of spending (1% down year on year), having been 14% down in July, compared to a year ago.
Despite this, other areas of the economy continued to suffer in August, with some restrictions still in place. Recreational spend, which includes outings to cinemas and theatres, fell 17% year on year, and spending on holidays remained 57% behind August 2019. Even so, both categories saw an improvement from July.
Gabby Collins, Head of Payments at Lloyds Bank, said: "The Eat Out to Help Out scheme not only had a positive impact on restaurants and pubs in August and into September, but we've seen a real boost in high-street spending, which is now almost back up to pre lockdown levels.
"Summer has helped boost people's confidence in getting back to pubs, restaurants and the high-street, but it may be harder to sustain these levels throughout Autumn."
Essential spend
Increasing numbers of commuters continued to support essential spend growth in August, up 2% year on year. Fuel spend is now only 15% less than a year ago, having been as much as 57% down, in April 2020. Similarly, spending on the commute was down 43% in August, having previously been down by as much as 86% in April.
Food and drink spend continues to trend at levels significantly above last year (20%).