Restaurant spending up 12% in September as high-street shows resilience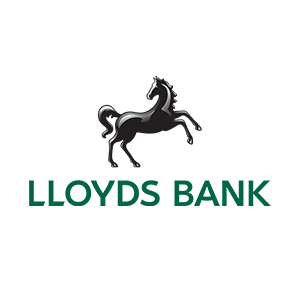 16 October 2020
Non-essential spending up 7% year on year
Spend on holidays now 57% behind 2019 levels as travel corridors continue to close
Essential spend up 5% year on year but commuting spend falls back from August
New restrictions introduced in September have not stopped consumer spending, as the recovery seen since July continues, according to Lloyds Bank's Spending Power Report.
In September, non-essential spending grew 7% year on year, the largest increase recorded in any single month and eclipsing the 6% increase in August.
Restaurants - subject to both the 'Rule of Six' from the 14th September and the 10pm curfew from the 24th September - saw card spending grow 12% year on year this month. This was the biggest increase since January 2020, larger than the 8% year on year rise in August, through the Eat Out to Help Out scheme.
Other high-street pillars also saw a resurgence in spending. Department stores, hit badly by pandemic lockdown measures, saw spending jump 11% year on year, compared to just 1% last month. Elsewhere, home stores continued to attract significantly more money from shoppers this year, 37% above 2019 levels, as well as electrical stores (31%).
Spending at clothing retailers grew 5% year on year in September; only one percentage point less than last month.
With a limited number of travel corridors in place between the UK and the rest of the world, spending on holidays has continued to fall, well below 2019 levels. In September, people spent 57% less than this time last year, down slightly from the month before (56%).
Gabby Collins, Head of Payments, Lloyds Bank, said: "Spending in September followed much of the same pattern as August, with both essential and non-essential spending above 2019 levels, boosted by strong performances across the high-street. As Britain adapts to the new levels of restrictions across regions, we'll be able to see the impact it has on consumer spending. While the majority of retail stores will remain open, even in those 'very high' areas, it's unclear whether consumers will continue to spend at the same levels."
Essential spend
Food and drink spend continues to trend at levels significantly above last year (20%), making up the majority of essential spend growth.
As the government moved back to encouraging people to work from home, commuter spending was down in September, by 44% year on year (from 43% in August). Fuel spend is now only 11% less than a year ago, having been as much as 54% down, in April 2020.