Tourism and recreation joined other UK sectors outpacing global recovery trends in August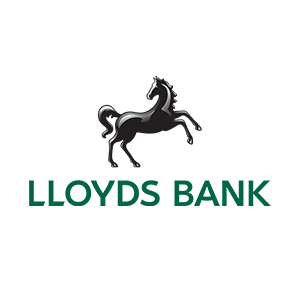 21 September 2020
In July, 12 of the 14 sectors monitored by the Tracker reported their output rose at a faster pace month-on-month, but in August only seven of the 14 reported that this was the case. This indicates the momentum behind the recovery of some UK sectors is already starting to slow after a sharp rebound in output from the historic lows recorded during Q2 2020.
Metals and mining saw the largest month-on-month decrease in August (59 vs 75 in July), after topping the rankings in July. Beverages and food (56 v 63) and household products (58 v 64) also recorded weaker output growth than in July, suggesting that the recent expansion of domestic consumer demand following the easing of lockdown measures is starting to tail off.
UK recovery outpaces Europe in August
Private sector output grew across the majority of the globe in August. The World PMI rose to 52 in August from 51 in July, the fastest rate of economic growth in 17 months.
However, in Europe, output growth in Germany (54 v 55), France (52 v 57) and Ireland (54 v 56) slowed month-on-month, while Spain (48 v 53) and Italy (50 v 52) fell back into decline.
The UK bucked this downwards trend, registering accelerated output growth month-on-month in August (59 v 57) as its recovery from exceptionally low output levels in Q2 2020 continued.
Aside from the UK, the only other countries to see stronger output growth month-on-month were the United States (55 v 50), Russia (57 v 56.8) and China (55 v 54.5), indicating that a narrow group of nations underpinned global economic recovery in August.
Jeavon Lolay, Head of Economics and Market insight, Lloyds Bank Commercial Banking, said: "The headline findings of this month's UK Recovery Tracker paint a positive picture, with more domestic businesses outperforming their international counterparts during August. However, despite most UK sectors being ahead of the global benchmark, the data shows the recovery of some industries is starting to slow.
"When it comes to the UK's performance, it's worth noting that other European countries have already experienced a slowdown in their performance as they navigate further outbreaks of Covid-19 and additional measures to stop the pandemic's spread. It will be interesting to see the picture in September when the Eat Out to Help Out scheme has ended and the impact of the 'rule of six' on sectors that rely on social interaction, such as tourism and recreation, is clearer."
Ed Thurman, Managing Director, Global Transaction Banking, Lloyds Bank Commercial Banking, added: "The continued signs of recovery measured by the Tracker shows the strength of British businesses as they continue to navigate a difficult and uncertain economic climate.
"I am encouraged by the resilience and ambition we have seen from businesses throughout this period to adapt and succeed. As they do so, the Recovery Tracker will help us support firms with insight on the evolving economic situation – and the challenges and opportunities it presents."