Eko Food brings a 'Taste of Africa' to the garden of England
Eko Food Market has put its investment plan of recently acquired premises in Kent back on track thanks to a Coronavirus Business Interruption Loan from Lloyds Bank.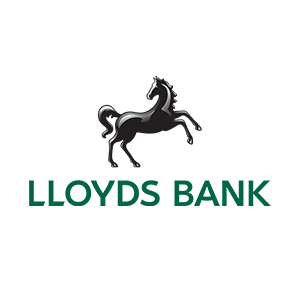 With a passion for healthy, well-presented food, it all began with their first shop on Tower Bridge in 1997. With shops in Orpington and Dartford now open again and Kilburn planned for later in 2020, they also offer a full manufacturing and retail experience with butchery, bakery 'Grill and Fry' as well as ready meal chilled and frozen food to purchase via their warehouse shopping experience every day.
Lloyds Bank provided a loan under the Coronavirus Business Interruption Loan Scheme (CBILS), helping the business continue to capitalise on the growing demand for high quality African food, something previous market research had uncovered.
Customers now range from shops, hotels and schools, to private customers with a well-established link to the UK African community. From tasting sessions, cooking demonstrations, weddings, parties and banquets to even having their own TV show, the move to Kent will continue to enhance their international reputation for high-quality food products and services.
Christine Adeosun, Owner, Eko Food said: "With the cost of locally sourced items and packaging increasing astronomically during lockdown, whilst simultaneously planning the move to Kent, the sustained support we received from the bank was unparalleled."
---
"From previously providing the finance for our delivery vans to the latest COVID-19 support, we're now able to carry on with our expansion plans and operate from a much bigger and more efficient fit-for-purpose premises, bringing a taste of Africa to more of the UK."
Christine Adeosun, Owner, Eko Food
---
They are currently experiencing a high volume of calls from their customers who are used to their high-quality products and they have already seen re-booking of events and weddings for the latter part of 2020.
Alex Fernando, Manufacturing, Consumer & Leisure Sectors, Lloyds Bank said: "It's great to see such a passionate business being able to return to doing what they do best. With our help, they're able to not only mitigate the adverse impact of COVID-19, but return to the manufacturing and servicing of their customers as well as reopen retail outlets and serve their local school communities.
"We continue to work closely with business customers of all shapes and sizes and across sectors to help guide them through the ongoing challenge the UK economy faces."
All lending is subject to status.
Discover more

Popular topics that you might be interested in