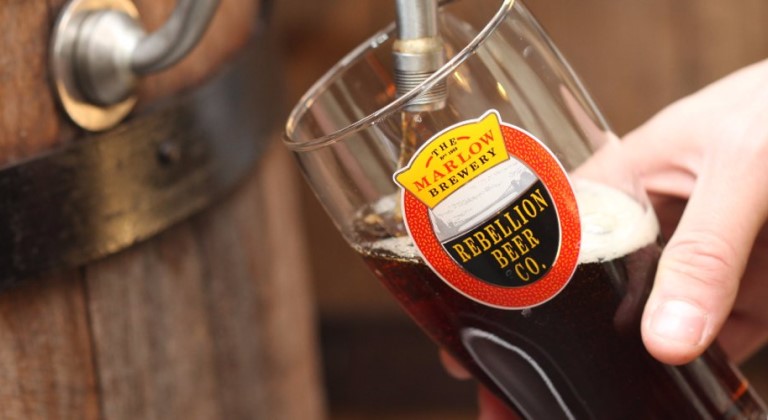 Rebellion beer company going greener with support from Lloyds Bank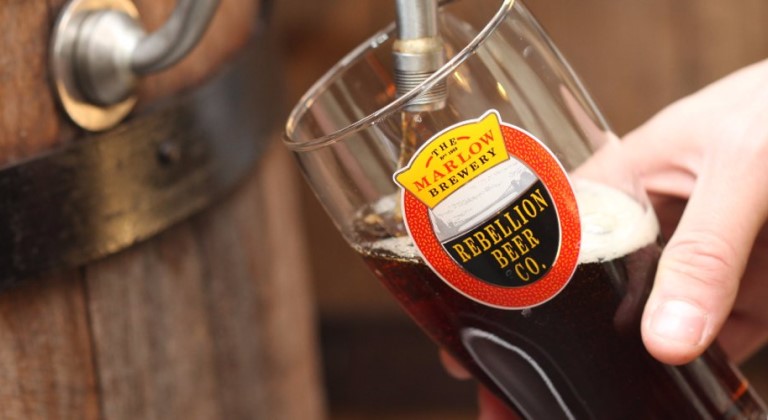 Buckinghamshire-based brewery Rebellion Beer Company is investing in a more sustainable future with support from Lloyds Bank.
The 26-year-old brewery, located in Marlow, has received £210,000 funding as part of Lloyds Bank's Clean Growth Finance Initiative (CGFI). The Initiative supports companies proactively seeking to reduce their carbon footprint.
With the funding, Rebellion Beer has installed a new onsite bottling plant. Previously, all beer brewed was freighted to Kent to be bottled and sent back. The new, state-of-the-art onsite facility will remove almost 16,000 miles a year of trips and reduce the bottling time from two days to just four hours per batch.
The company brews more than 70,000 pints of non-filtered and non-pasteurised beer, free from preservatives, every week and its brewery is open to visitors through its shop.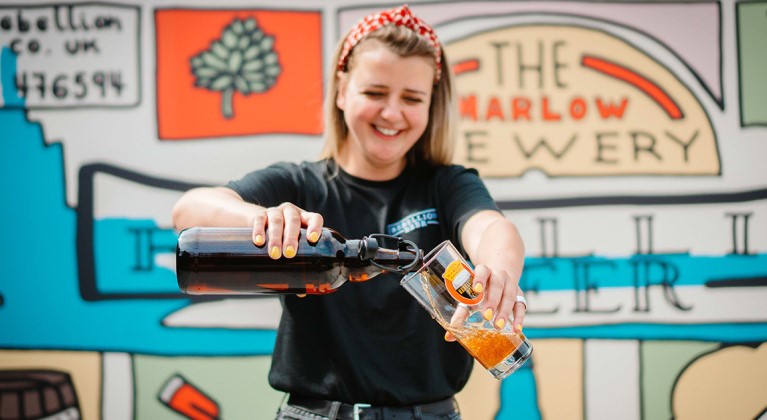 The time and money freed up thanks to the new bottling facility has enabled the brewery to introduce a new home delivery service and set up a contactless drive-through collection service during lockdown. This proved hugely popular with 75,000 orders and 750,000 pints of beer sold – and the brewery plans to make both services permanent.
The CGFI funding will also be used to establish a bottle recycling system for customers. While the system is on hold at the moment due to Covid-19, it will eventually mean customers can purchase one-litre reusable bottles and be refilled as many times as required to reduce the reliance on single-use bottles.
---
---
"Our constant focus is on becoming more sustainable and making it easier for our customers to live more sustainably, too. The issue of single-use glass is a major challenge for the brewing industry, and I hope our reusable bottle initiatives shows the rest of the sector what is possible."
Tim Coombes, Director and Shareholder at Rebellion Beer Company

Tim Coombes, Director and Shareholder at Rebellion Beer Company, said: "Lockdown has been the hardest time for our business but I'm very pleased that we have managed to reinvent the business in that time. Providing a drive-through service is something I've always considered but this has given me the push I needed to make it a reality. We wouldn't be in the position we are now without the support of Lloyds Bank and the specialist funding for green projects.
"Our constant focus is on becoming more sustainable and making it easier for our customers to live more sustainably, too. The issue of single-use glass is a major challenge for the brewing industry, and I hope our reusable bottle initiatives shows the rest of the sector what is possible."
Richard Graves, Relationship Manager at Lloyds Bank Commercial Banking, added: "It's inspiring to see Tim and his team making real steps towards such an important goal, especially in the current climate and pressures the brewing industry is facing. "Becoming more sustainable is an aim for many businesses but often it's hard to know where to begin and how to make those ambitions a reality. By exploring funding options specifically for sustainable projects, Rebellion Beer has taken the first important step. We're proud to work alongside such a standard-setter for the independent brewing sector."
Discover more

Popular topics that you might be interested in