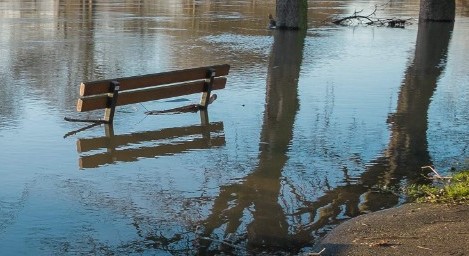 Supporting farmers through flooding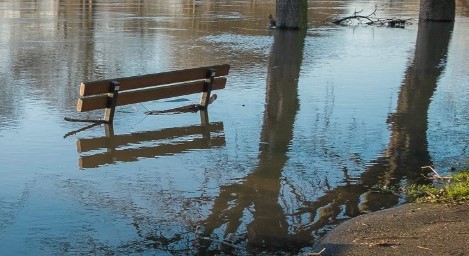 Bad weather is a fact of life, and farmers are used to shouldering the burden. However, excessive flooding can have a devastating impact on farm businesses, affecting livestock, buildings and homes.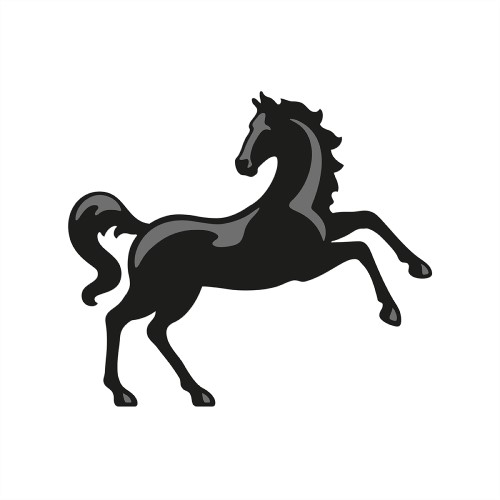 Flooding and wet weather are so costly to agricultural land because they cause delays and reduction in crop harvest. And as well as crop yields suffering, wet weather conditions also send the price of animal feed soaring as farmers are forced to keep their animals indoors.
Not only can income plunge, but in some cases profits can be completely wiped out. This is where we can help out as we're acutely aware how adverse weather conditions can affect farming businesses and put a strain on their cash reserves or interrupt their cash flow.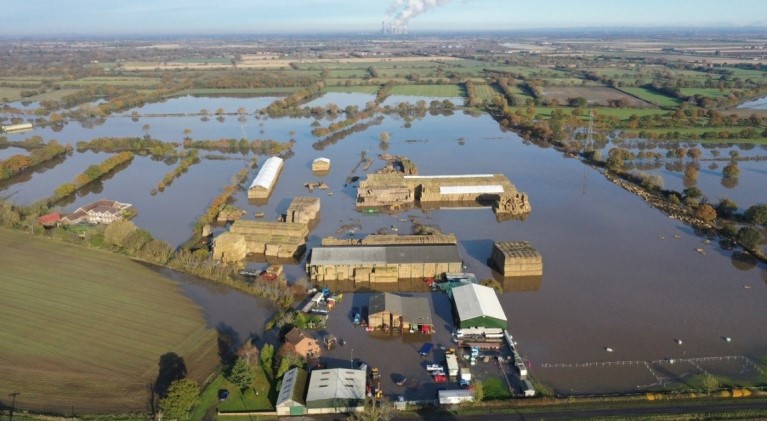 Support when you need it most
Philip Waite sells and stores hay and straw in Fishlake near Doncaster. His farm has been under water since November, and more recent storms have worsened things further.
Philip tells us:
"The whole thing has been soul destroying. We haven't even started the clear up as it's too wet, and when we do it will take months. It's our worst nightmare. It's had a bad impact on the farm – most of our machinery has been written off and we've lost thousands of tons of straw. We'll have to reseed 80 acres of grass as it's all been contaminated.
"Darren at Lloyds was the first person to call and offer help when it first happened last year, nobody else has been in touch. It's good to know that we have the bank's support, especially in about six months' time when we're going to feel it most."
---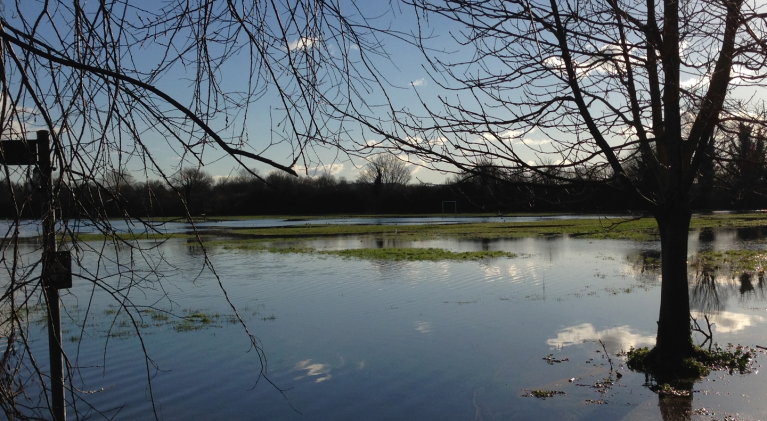 A challenging time for farming
While the recent Storms Ciara and Dennis have rightly grabbed the headlines, many farmers across the UK have been facing into significant challenges as a result of the prolonged wet weather over the winter months.
With some farmers faced with still having root crops in the ground, many others will have been unable to drill winter cereal crops and now may not even be able to replace them with spring cropping, resulting in much lower grain stocks to sell after harvest. This, combined with livestock farmers potentially being impacted by increases in feed costs to compensate for a reduction in forage crop area, means 2020 is set to be another challenging year for farming. The cashflow impact will be particularly felt from harvest this year, and pre-harvest next year.
Hands-on solutions to a turbulent climate

Finance may not be at the front of farmers' minds when they're still dealing with the impact of the weather, but now is the time to consider the impact of the severe weather on immediate and future cashflow and how best this can be managed.
Lloyds Banking Group are committed to supporting agricultural customers affected by severe weather, which is why we're supporting farmers in managing their finances. Whether that's to meet the immediate costs of damage to crops, repairs to buildings and land or floor repairs, or to simply be an ear to listen to problems, this support will offer a number of financial solutions which will be tailored on a case-by-case basis.
"The effects of the weather are generally short-lived in relation to the lifespan of a farm business, so planning now to make sure working capital remains available, whilst being realistic about costs and expenditure through the coming months, will go some way to help farms to function better over the longer term."
- Andrew Naylor, Head of Agriculture, Lloyds Banking Group
---
Discover more

Popular topics that you might be interested in