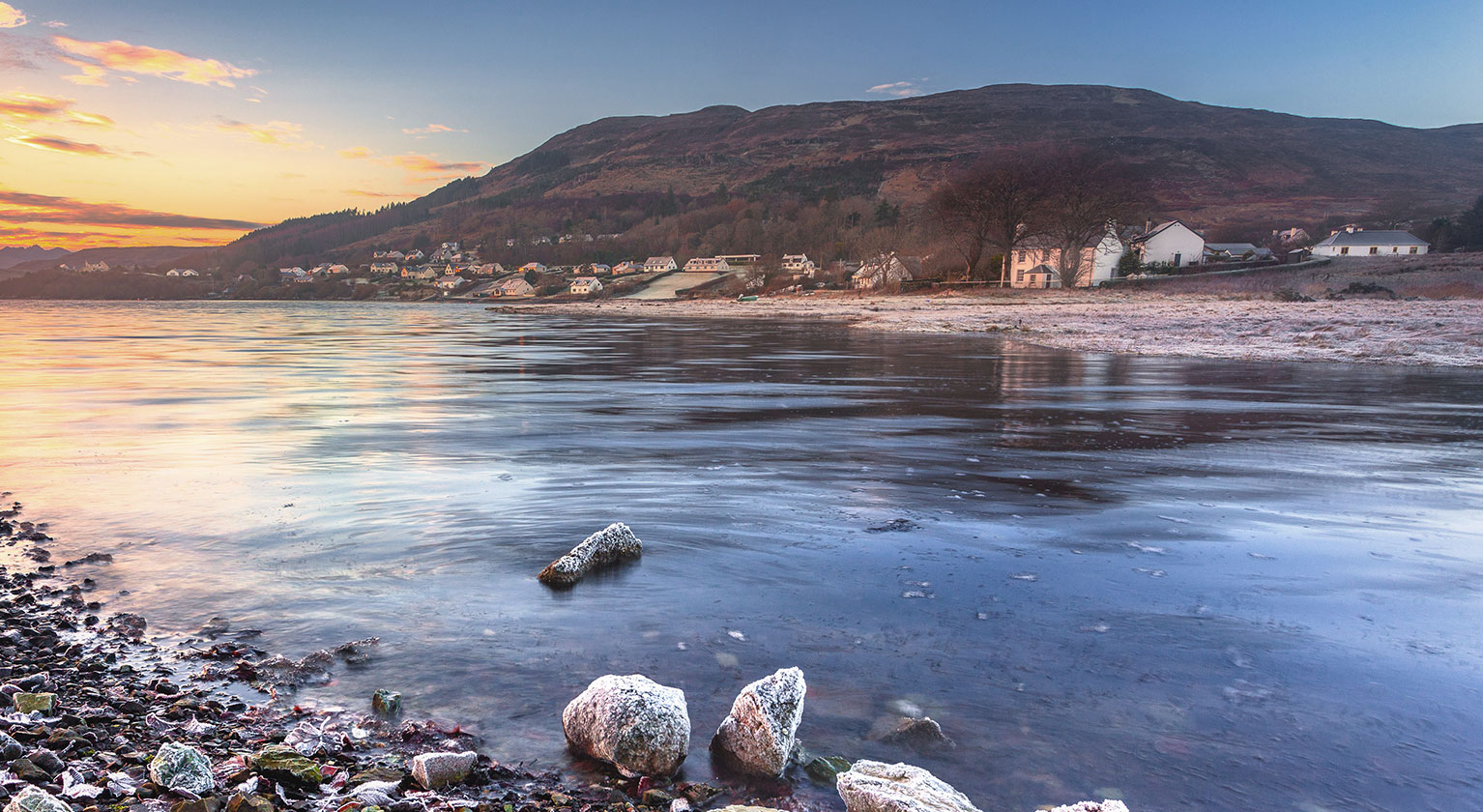 Scotland: driving a sustainable recovery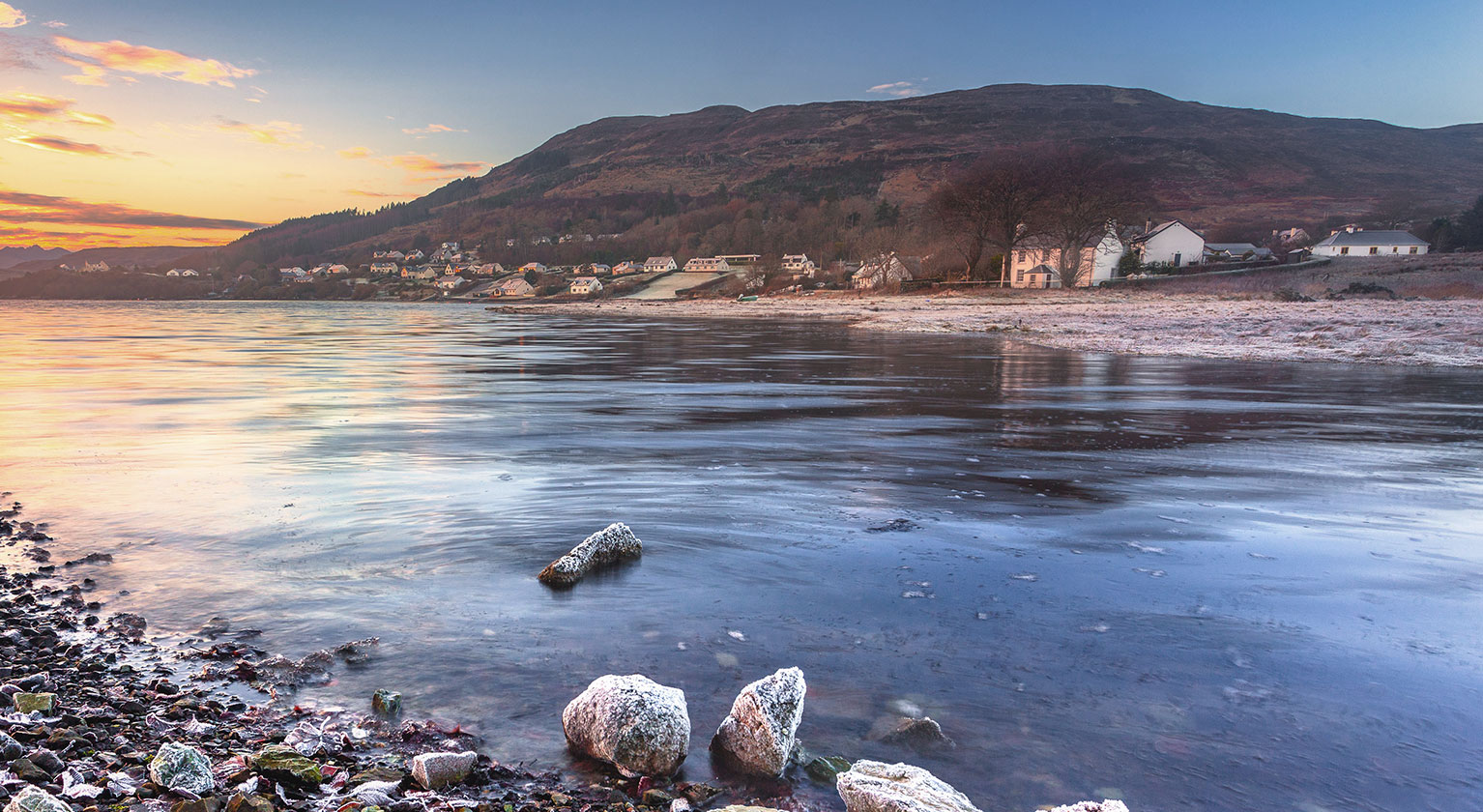 As part of The Big Conversation, we ran a series of virtual events to explore the best road to recovery for regions across the UK.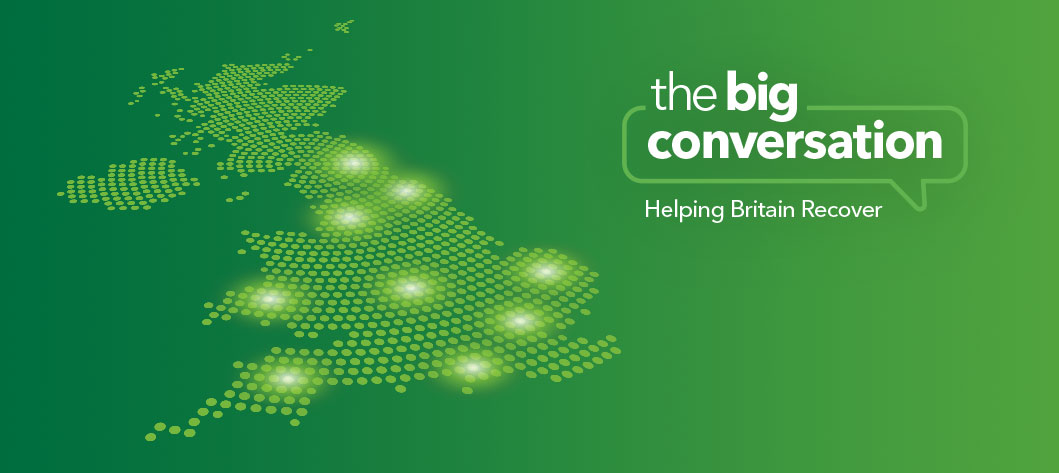 Executive summary
On 2 November 2020, business leaders and policy makers from Scotland gathered as part of Lloyds Banking Group's Big Conversation to discuss the challenges, opportunities and critical areas of support needed to revitalise areas of the economy that have been devastated by the pandemic including energy, tourism and hospitality.
The key issues discussed were:

Uncertainty over when lockdown measures will end and the post-Brexit economic landscape is threatening SME resilience, particularly in tourism and hospitality.

The crisis has highlighted the need for SMEs to adapt their business models and develop new skills with e-commerce and exporting becoming increasingly important.

Planning for the economic recovery needs to begin now and be investment led with a focus on diversifying sectors such as oil and gas.

The positive aspects of the pandemic have included people reconnecting with their local communities and businesses, and an increase in mindful consumption.

Covid-19 has led to rethinking on places with more investment needed to boost local infrastructure (e.g. transport) as people will travel into cities less.
Event attendees

Philip Grant, Lloyds Banking Group's Ambassador for Scotland
Stephen Flynn MP, MP for Aberdeen South and SNP Deputy Treasury Spokesperson
Alan Thornburrow, Scotland Director, Business in the Community
Daniel Rose-Bristow, Managing Director, The Torridon Resort
Fraser Sime, SME Banking Director Scotland, Lloyds Banking Group
Garry Clark, Development Manager, Federation of Small Businesses
Gareth Williams, Head of Policy, Scottish Council for Development and Industry
James Hurley, Enterprise Editor, The Times
Jane Martin, Managing Director, Business Services and Advice, Scottish Enterprise
Marc Crothall, Chief Executive, Scottish Tourism Alliance
Tracy Black, Director, CBI Scotland
Watch the event highlights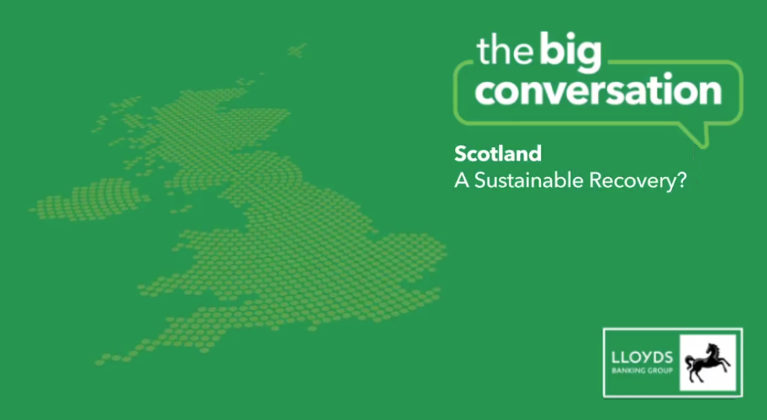 Challenges and opportunities
---
Uncertainty about lockdown measures and post-Brexit economic policies are threatening SME resilience.

The tourism and hospitality sector face significant threats due to the makeup of their workforce and reliance on international trade.

Despite concerns, tourism is still seen to be one of Scotland's most important business sectors. The challenge is to ensure its survival until international travel resumes.
The crisis has highlighted the need for SMEs to adapt and develop new skills.

Building a digital presence (e.g. e-commerce) and increasing exports will be important for SMEs in building resilience.
The pandemic has provided people with the opportunity to reconnect with their local communities.
People working from home has led to increased engagement with their community with local small businesses being a beneficiary of changing lifestyles.

Mindful consumption has increased which can provide business and sustainability benefits.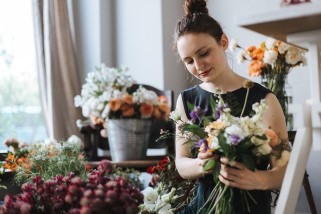 "This crisis is so large and significant that it really needs collaboration. We can't wait for it to be over to begin planning how we recover."
Tracy Black, CBI Scotland
Solutions to build financial resilience
---
Planning for the recovery needs to begin now and be investment led.
For the recovery to be successful, medium and long-term plans need to be put in place now. Creating a national commission is seen as one way to achieve this.

Investment to support sectors such as energy is crucial with 35,000 jobs potentially being at risk. This investment can be used to support the industry with diversification into renewables such as hydrogen and carbon capture.

"Moving forward, the recovery needs to be an investment led-one. We need to invest in a renewable future."
Stephen Flynn MP
Businesses need to directly receive funding for future skills.
Some funding for building digital skills (e.g. advanced manufacturing) should go directly to businesses so they can upskill their workforces. This will be critical in allowing businesses to stay ahead.
More funding for infrastructure projects should be local and place-based.
With more and more people not working from offices or travelling to city centres, investment in infrastructure should focus on areas such as local transport and rural economies to boost local communities.



Read about how we've been getting to the heart of what the UK's people, businesses and communities need to emerge stronger and better than before, and see the other regional event summaries.