Group Executive Committee
The Group Executive Committee reports to the Group Chief Executive and is responsible for delivering our vision across different parts of the business.
Executive Director members
Charlie Nunn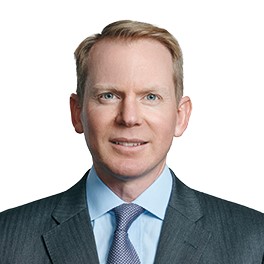 Executive Director and Group Chief Executive
Charlie joined the Board in August 2021 when he was appointed Group Chief Executive.

Charlie's profile
William Chalmers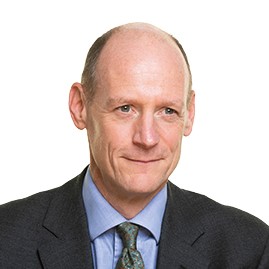 Executive Director and Chief Financial Officer
William joined the Board in August 2019 when he was appointed Chief Financial Officer.
William's profile
Other members and attendees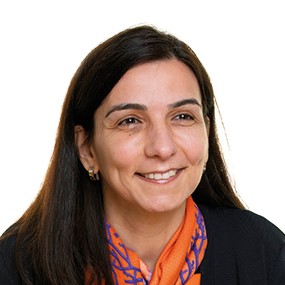 Carla Antunes Da Silva
Group Strategy, Corporate Development and Investor Relations Director
Carla joined the Group in October 2015 and led the 2018 to 2020 Group Strategic Review and, prior to that, the work on the Bank of the Future.
Carla is responsible for supporting senior management with strategic decision making such as recommendations on mergers, acquisitions/disposals and corporate ventures, and also manages the Group's relationships with shareholders, analysts and the wider investment community.
Prior to that Carla spent 18 years as an equity analyst leading the European Banks research team, with coverage of UK banks at Credit Suisse, JPMorgan and Deutsche Bank. Carla currently serves as a Non-Executive Director of Lloyds Bank Corporate Markets plc.
Carla's profile
Read less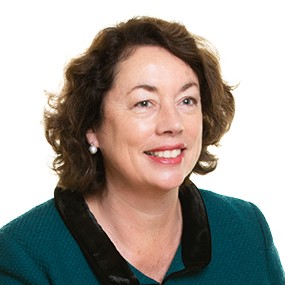 Kate Cheetham
Group General Counsel and Company Secretary
Kate became Group General Counsel in May 2015 and Group Company Secretary in July 2019.
Kate joined the Group in 2005 from Linklaters, where she was a corporate lawyer specialising in mergers and acquisitions transactions. Before her current role, Kate held a number of senior positions including Deputy Group General Counsel and General Counsel for Group Legal. Kate is a trustee of the Lloyds Bank Foundation for England and Wales.
Kate's profile
Read less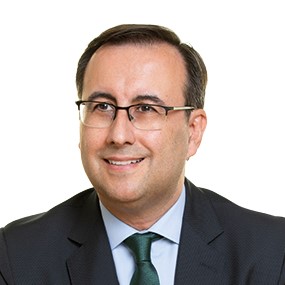 Antonio Lorenzo
Chief Executive, Scottish Widows and Group Director, Insurance & Wealth
Antonio joined the Group as head of the Wealth and International division and Group Corporate Development, leading the Group's strategic review and subsequent programme of reducing non-core assets and exiting international locations.
From 2013, he assumed the role of Group Director, Consumer Finance and Group Corporate Development, leading the division's growth strategy whilst completing the sale of TSB. At the end of 2015 he was appointed Chief Executive, Scottish Widows and Group Director, Insurance and during 2017 he also assumed responsibility for the Wealth division. Antonio is also Group Executive Sponsor for Emerging Talent.
Antonio joined the Group from Santander, where he had worked in a number of different leadership roles and jurisdictions since 1998. He was part of the management team that completed the take-over of Alliance & Leicester and Bradford & Bingley and was Chief Financial Officer of Santander UK. Before Santander, Antonio spent over nine years at Arthur Andersen.
Antonio's profile
Read less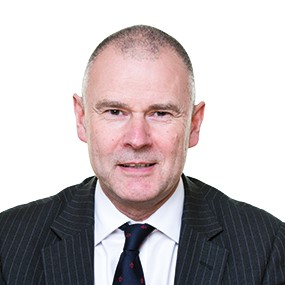 David Oldfield
Group Director, Commercial Banking and Interim Group Chief Operating Officer
David was appointed as Group Director for the Commercial Banking division in September 2017 responsible for supporting corporate clients from SMEs and Mid Corporates through to Large Corporates and Financial Institutions.
David started his career with Lloyds Bank in 1986 on the graduate entrant programme and has held a number of key leadership roles across all Divisions of the Group since that time.
Immediately prior to his current role he was Group Director Retail and Consumer Finance, responsible for the Lloyds, Halifax, Bank of Scotland, Lex Autolease and Black Horse Brands including the retail branch networks, customer products and telephone banking, in addition to Retail Business Banking and UK Wealth businesses.
David is a Fellow of the Chartered Institute of Bankers. He is also Group Executive Sponsor for Disability.
David's profile
Read less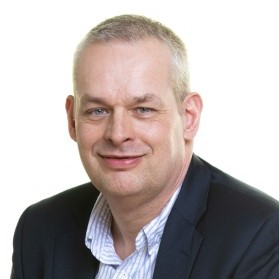 David Pepper
Group Chief Internal Auditor (Interim)
David joined Lloyds Banking Group in 2010. He is a Chartered Accountant with over 20 years of experience working in the Financial Services sector.
David joined the Group from his role in Barclays Internal Audit where he held leadership positions principally across the Retail, Barclaycard, Wealth and International businesses divisions.
During his time at Lloyds Banking Group David has been the Audit Director for the Retail, Corporate, Wealth and International, Digital and Transformation Divisions.
David's profile
Read less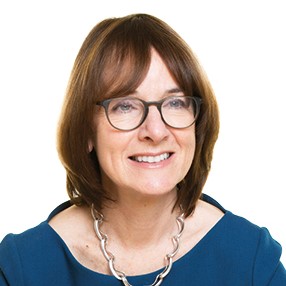 Janet Pope
Group Chief of Staff and Group Director, Sustainable Business
Janet joined the Group in 2008 to run the Savings business. She was previously Chief Executive at Alliance Trust Savings, prior to which she was EVP Global Strategy at Visa International.
Janet spent 10 years at Standard Chartered Bank where she held a variety of roles including Retail Banking MD for Africa and non-executive directorships at Standard Chartered Bank Zimbabwe, Kenya, Zambia and Botswana.
Janet is Chair of the Charities Aid Foundation Bank and a Non-Executive Director of the Financial Services Culture Board. She is also the Group's Executive Sponsor for Sexual Orientation and Gender Identity.
Janet's profile
Read less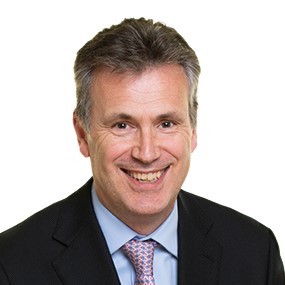 Stephen Shelley
Chief Risk Officer
Stephen was appointed Chief Risk Officer in September 2017. He joined the Group in May 2011 as Chief Credit Officer for Wholesale, Commercial and International. In October 2012 he became Risk Director, Commercial Banking Risk and was also a member of the Commercial Banking Management Group.
Prior to joining the Group, Stephen was Chief Risk Officer at Barclays Corporate and prior to that was Chief Credit Officer for the UK Retail and Corporate business in Barclays. In a 21-year career at Barclays, Stephen undertook a variety of roles in the front office and risk.
Stephen is also the Group's Executive Sponsor for Gender Diversity and Equality.
Stephen's profile
Read less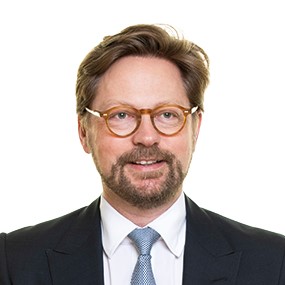 Andrew Walton
Group Corporate Affairs Director
Andrew joined the Group in September 2018, as Group Corporate Affairs Director, with responsibility for internal and external communications, reputation management and public affairs.
Prior to joining the Group, Andrew was Senior Managing Director and Global Head of Financial Services for the strategic communications segment of FTI Consulting.

Andrew's profile
Read less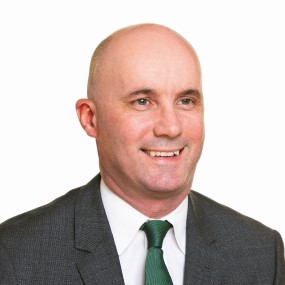 Nick Williams
Group Director, Transformation
Nick was appointed Group Director, Transformation in April 2021 and is responsible for Group-wide Transformation and strategic change programmes across all our business areas and functions . Nick joined the Group in 2006 from Accenture, where he worked in their Financial Services Consulting Practice developing and executing strategic business and technology change working with renowned businesses such as RSA, Prudential, AXA, and Barclays.
During the course of his career, Nick has built extensive experience in leading digital and transformative change in complex organisations, across the public and private sectors. Nick is a Non-Executive Director of the Mersey Care NHS Trust.
Nick's profile
Read less