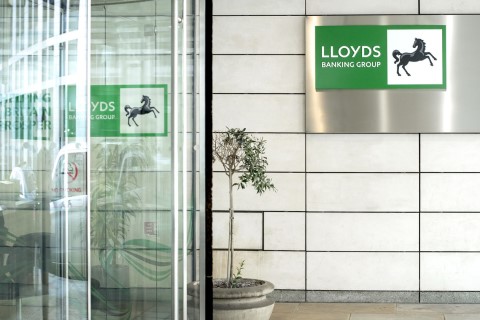 Why invest in Lloyds Banking Group?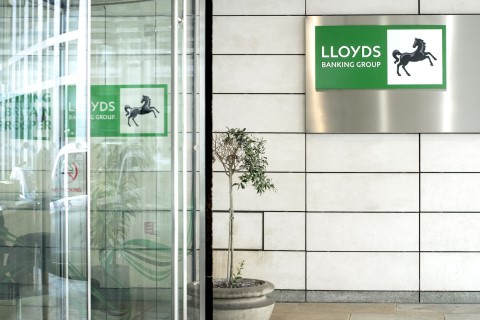 Who we are
Lloyds Banking Group is a customer focused, sustainable, efficient and low risk UK financial services leader with distinctive capabilities and a clear purpose of Helping Britain Prosper. We are the largest UK retail and commercial financial services provider, with more than 25 million customers and a presence in nearly every community.
>25m
customers across 12 brands
#1
digital bank in the UK
£1.4 billion statutory profit for the year ended 31 December 2020.
£1.4bn
profit after tax in 2020
320
years of history
£1.4 billion statutory profit for the year ended 31 December 2020.
What sets us apart
Our distinct business model and capabilities, as outlined below, give us a competitive advantage. Significant investment in transformation and digital in recent years, enabled by our efficiency, has positioned us well.
Continued investment will remain important to further build this advantage and enable us to continue to deliver for customers while also delivering sustainable and superior returns over the longer-term.

Our strategy
Strategic Review 2021 is the next stage of our journey and will deliver co-ordinated growth opportunities in our two core customer segments, supported by enhanced capabilities in four areas, to create the UK's preferred financial partner for personal customers and the best bank for business. This is underpinned by strong environmental, social and governance focus to Help Britain Recover.
Our superior cost structure has enabled us to maintain high levels of strategic investment. We will invest around £0.9 billion this year to support the Strategic Review 2021 initiatives and the long-term strength of the business.

Our financial performance
"The long-run transformation of the Group has positioned the business well to address the challenges of the pandemic. We have made a strong start to the year with the results and on delivering Strategic Review 2021."
Robin Budenberg, Chair
---
We operate multiple brands through three core divisions
Retail

Retail offers a broad range of financial service products to personal and business banking customers. Its aim is to be the preferred financial partner for personal customers, meeting their financial needs throughout their lifetime with relevant products and services. Retail operates a multi-brand and multi-channel strategy.

c. £40 billion
Exceeded target of mortgage lending to first time buyers by over 30% across 2018 to 2020
76 / 67
Record highs of net promoter scores across branch and digital

Statistics as of 31 December 2020

Commercial Banking
Commercial Banking has a client-led, low risk, capital-efficient strategy and is committed to becoming the best bank for business. Through its segmented client coverage model, it provides clients with a range of products and services such as lending, transaction banking, working capital management and risk management.

19%
Market share of SME lending

>£6 billion
Net SME and Mid Market lending target exceeded
Insurance and Wealth
Insurance and Wealth offers insurance, investment and wealth management products and services. It supports over 10 million customers with assets under administration of £172 billion and annualised annuity payments of over £1.1 billion. We aim to capture the considerable opportunities in pensions and financial planning.

15%
Achieved our Group Strategic Review 3 target market share in workplace pensions
1.5 million
New pension customers in Group Strategic Review 3 period
Well positioned to continue delivering for all stakeholders