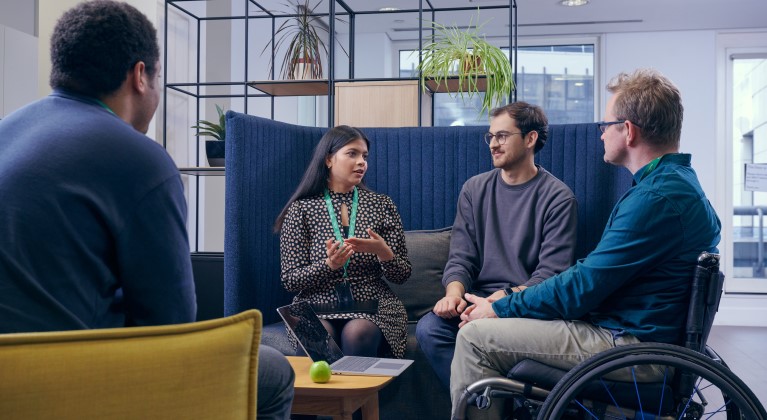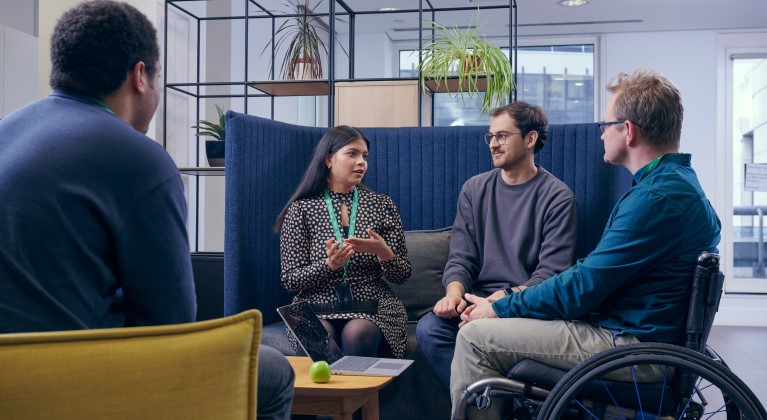 What's it like to work at Lloyds Banking Group?
At Lloyds Banking Group we pride ourselves on creating a great environment for colleagues to work in, one which is inclusive and driven by our values. This is critical to our business success as we know that colleagues who can show up to work as themselves are those that bring their best.
We have an inclusive and open organisation with a scale that creates a vast range of roles and opportunities. We offer a wealth of options for continual personal growth in an organisation that embraces diversity of talent, creativity, skills and thinking amongst our teams.
Video | 1 min 40 secs    
We're leading the way in building a values-led culture where people can truly be themselves and work in a way that suits them. Our flexible working opportunities are enabling them to balance healthy lifestyles with rewarding careers.
Don't just take our word for it - hear what our colleagues think and see how we compare to other top companies through our internal engagement results.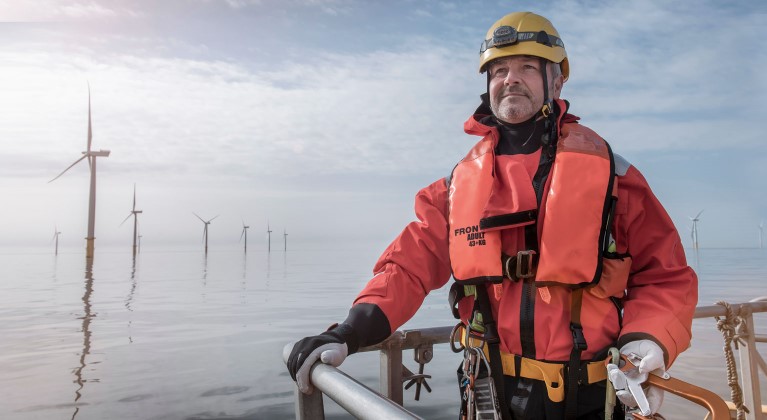 Sustainability at Lloyds Banking Group
Climate change is one of the biggest issues facing society today. We're committed to making our businesses more sustainable – and that starts with our people.
Find out more about the role our colleagues play in driving the Group to become a leader in the UK transition to a more sustainable, low carbon economy.
More on sustainability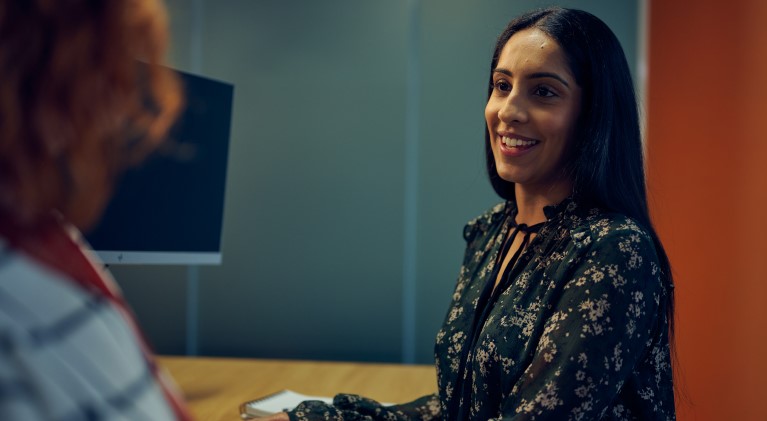 Learning and development
At Lloyds Banking Group, learning is integrated in all we do. There are opportunities to train, develop and enhance your skills from the moment you join us through our onboarding portal, to every step you take in your career with us.
We encourage learning in the flow of work; whether that be on the job, formally on training programmes, or more informally.

Find out more
Inclusion and diversity
We pride ourselves in having an inclusive and open environment where diversity is celebrated.
Our colleagues inspire us in different ways: whether through their achievements, experiences, attitudes and unique perspectives, or through their ability to overcome challenges.
Celebrating our differences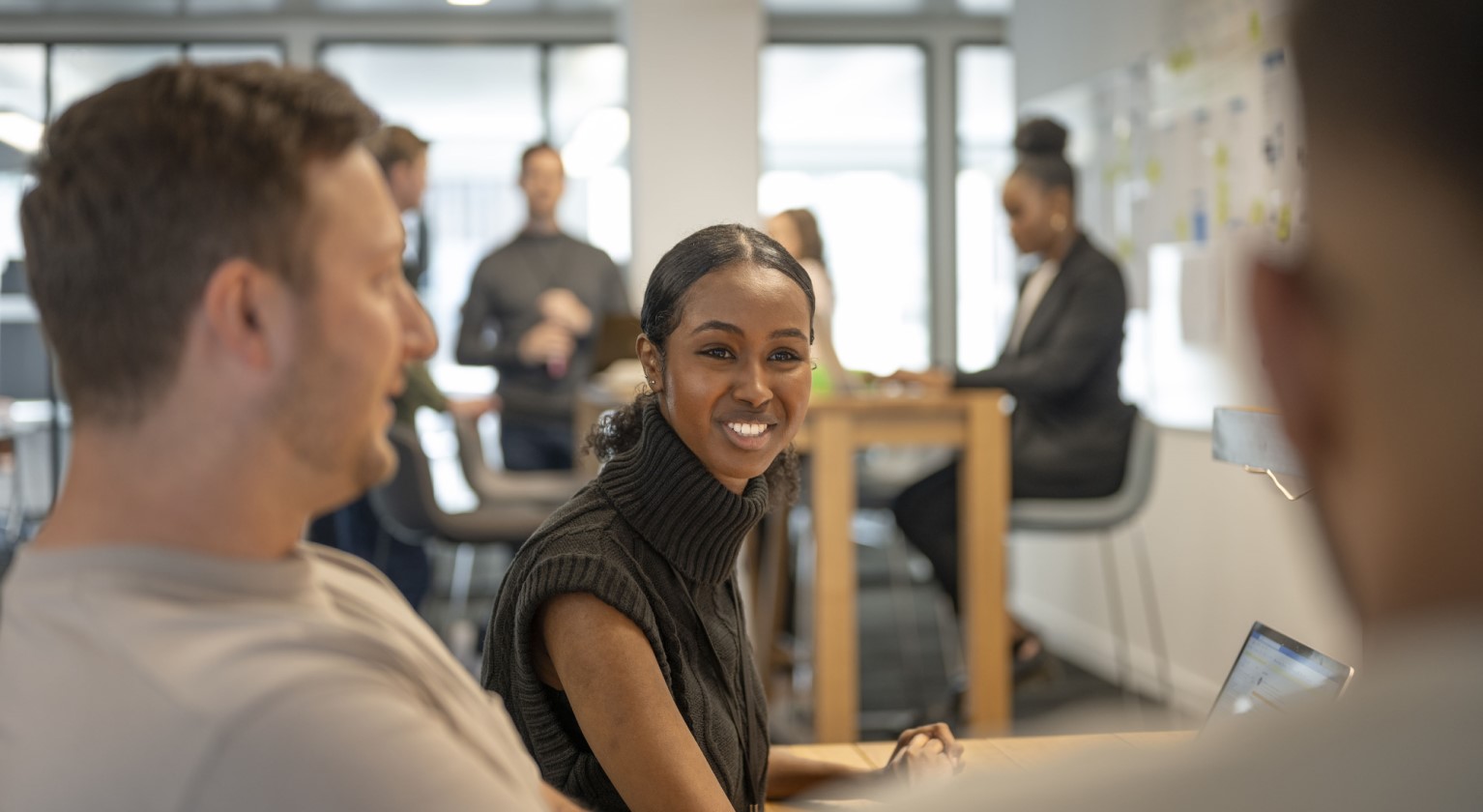 Building a values-led culture
Our values are the foundations of our culture; our guiding light and our moral compass.
They ensure we understand what is expected of ourselves, and each other every day.
See our values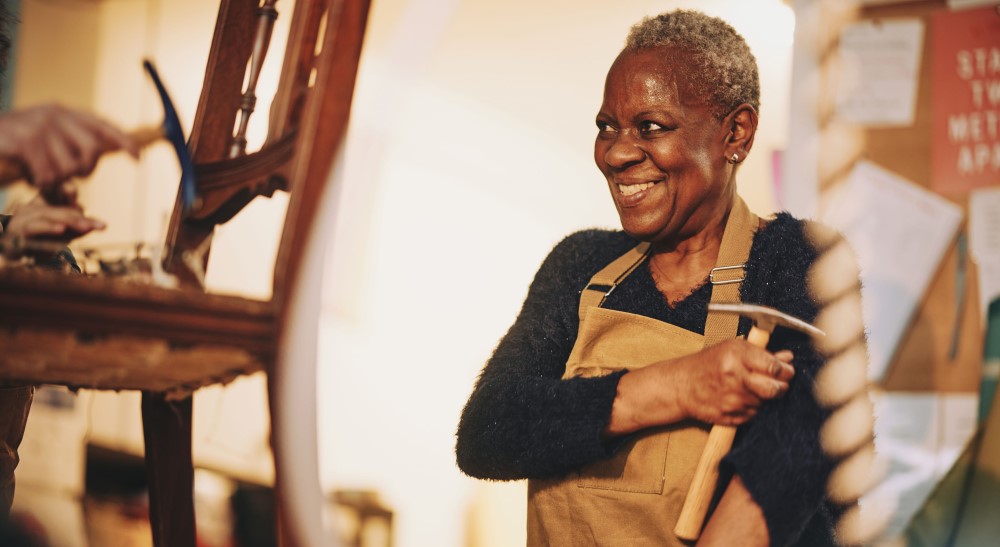 Charities and Foundations
Our four independent charitable Foundations, which cover the whole of the UK and the Channel Islands, are critical to our vision of tackling social disadvantage. They partner with local charities to help overcome complex social issues and rebuild lives.
Find out more
Some of our diversity awards and partnerships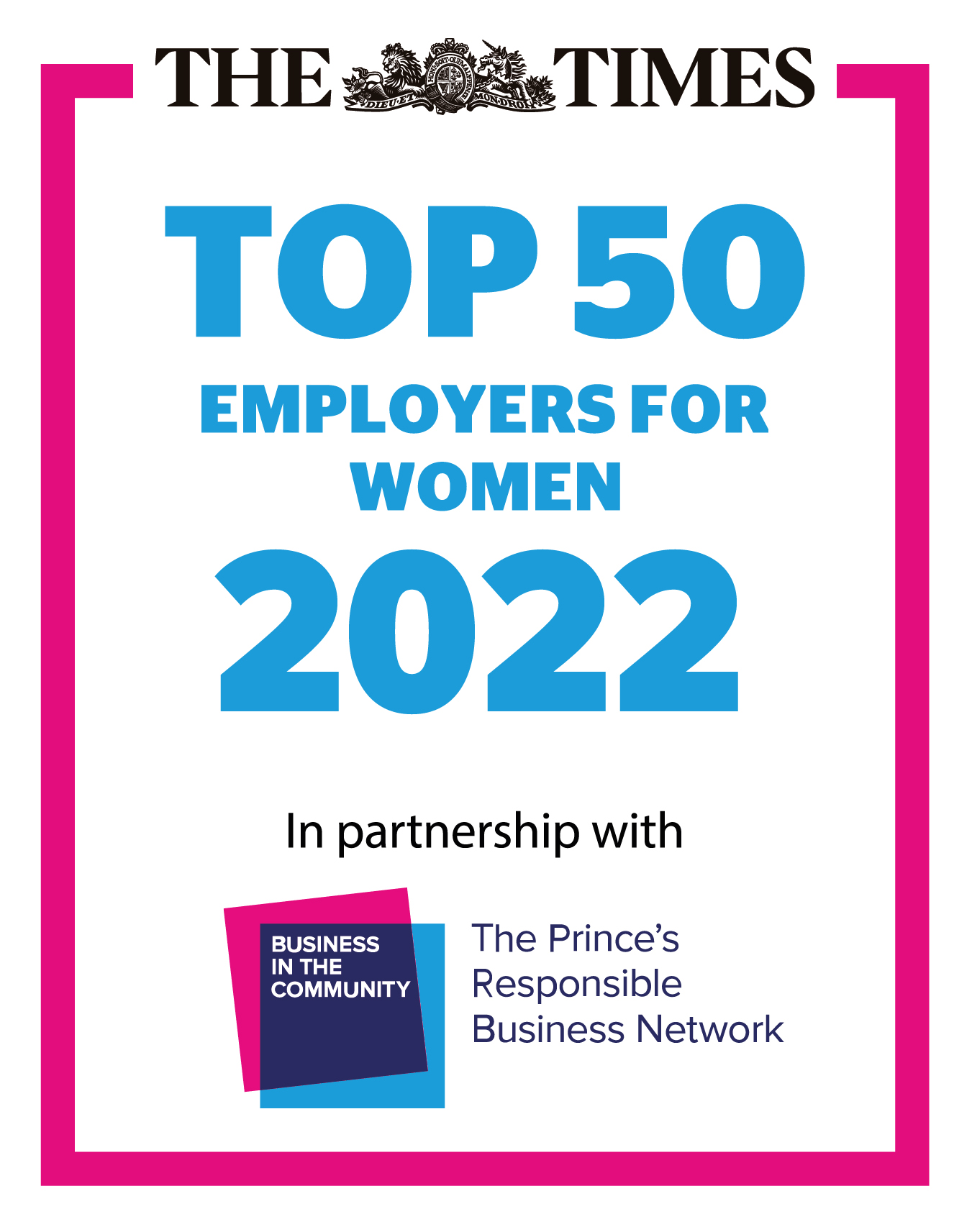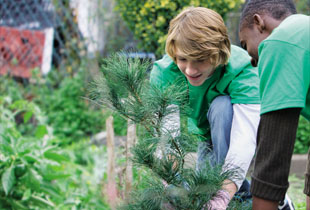 "I had my 'oh crikey' moment about the urgency of climate action in a pensions team meeting."
Sustainability manager Lily is helping the Scottish Widows pension scheme make more sustainable investments, ensuring that our customers (and colleagues!) will be retiring into a greener future.
Read Lily's story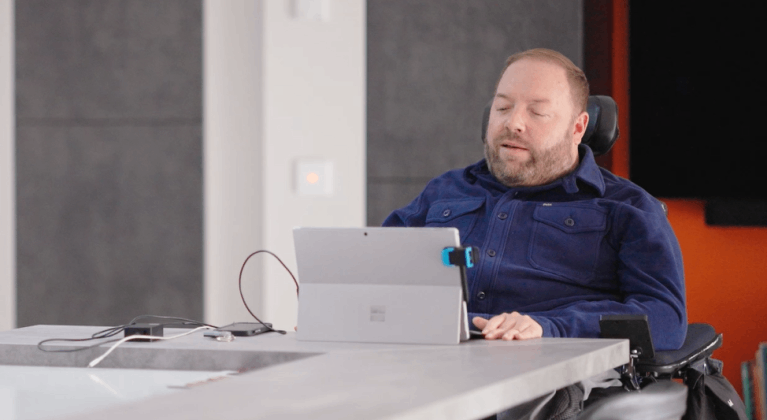 Creating an inclusive workplace for people with disabilities
Ross writes on how flexible working, accessible toilets and an inclusive mindset have helped create a better working environment for people with disabilities.
Read Ross' article
Opens in same tab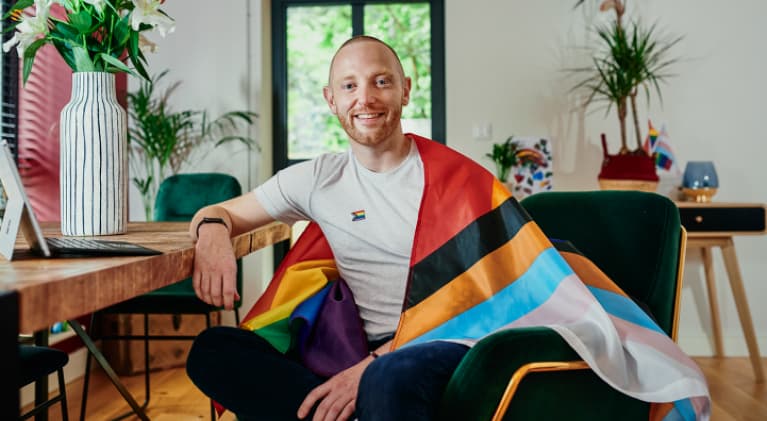 "I love our LGBT+ network and what it has to offer."
Dan, a member of the Group's Rainbow network talks about why the network is so important to him, and how they are always striving to make it more inclusive.
Read Dan's story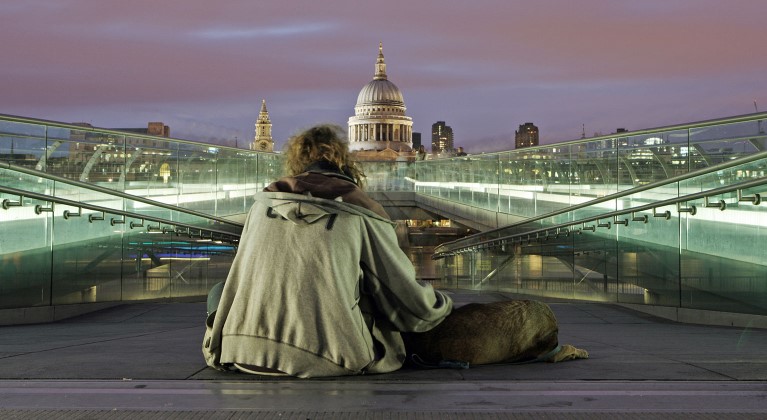 Banking for homeless people
Homelessness is a very real challenge facing all cities across the UK. Our colleagues in the Lloyds Bank Flagship Branch on Manchester's Market Street, in partnership with local charities, help individuals affected by homelessness to access banking products. 
Hear their story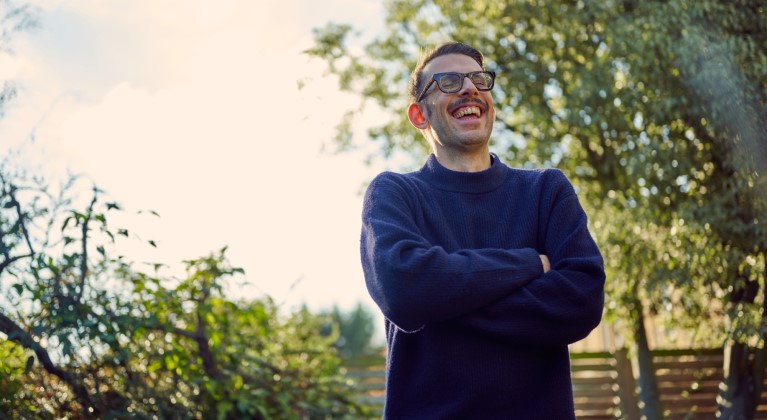 Health and wellbeing
We aim to be a great company to work for and as such our colleagues should feel valued, inspired, and empowered.
More on health and wellbeing
Learning and development
People are at the centre of our business and we're passionate about inspiring colleagues to be their best.
Our learning opportunities
Your benefits
As well as the wide range of development opportunities that are available, we're committed to providing a compelling reward package which offers flexibility and choice.
View flexible benefits