Why we're proud to work here
Building our values-led culture.
Our Values and Behaviours are the foundations of our culture; our guiding light and our moral compass. They ensure we understand what is expected of each other every day.

Making a difference
We trust each other and work collaboratively so we can all be the best we can be, for each other and our customers.



Keeping it simple
We focus on what matters and strive to simplify the way we work to ensure we are a sustainable organisation which is easy to do business with.



Putting customers first
We care about our customers, putting them at the heart of everything we do by seeking to continually improve the customer experience and build relationships.

Helping Britain Prosper
Video | 1 min 11 secs
Our purpose here at Lloyds Banking Group is to help Britain prosper. We have served Britain through our products and services for more than 250 years, across every community, and millions of households.
Our success is interwoven with the UK's prosperity and we aim to Help Britain Prosper by operating as a responsible, sustainable and inclusive Group. This underpins our purpose and the way we deliver our strategy.
Our approach to responsible business ensures that colleagues are equipped to make the right decisions supported by our values-based culture and the way we embed responsible business in our policies, processes and training.
Responding to Coronavirus
Video | 2 mins 29 secs
We understand that everyone has been affected in many different ways through this pandemic and we're proud of how we have supported colleagues through these incredibly tough months, from protecting colleague wellbeing to clarity in our communications.
We've learned a lot and as we move forward we're keen to use these learnings to adapt for the future in our new ways of working.
Volunteering at Lloyds Banking Group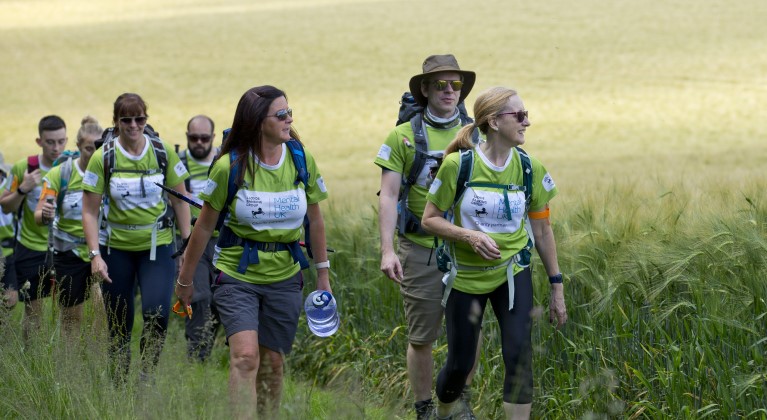 Our charity partnership
Our colleagues chosen charity partnership is with Mental Health UK which launched in January 2017.
The initial target of raising £4 million over two years was set, but colleagues and customers quickly exceeded expectations, raising an astonishing £8.6 million and smashing our original ambition.
Following a decision by colleagues to continue with our partnership, we have now entered our fourth year of working together, with the focus on mental health resilience in young people.
More on our partnership
Matched giving
The Foundations' Matched Giving Scheme is something on offer to all colleagues and is a great way to raise funds for our favourite charities. Through our foundations, colleagues can claim up to £1000 in any calendar year to match their own fundraising and volunteering activity.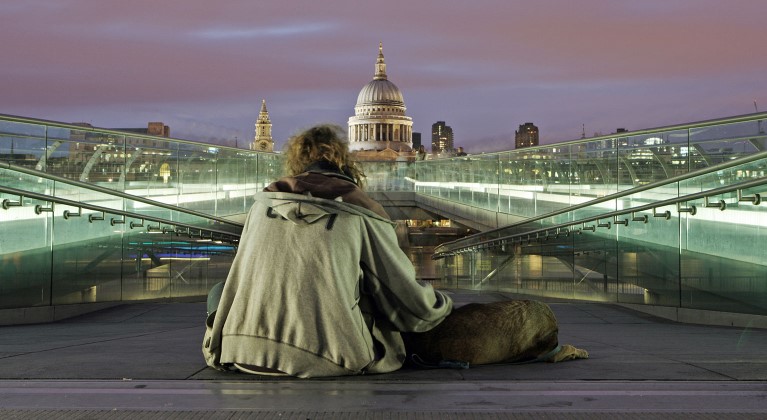 Banking for homeless people
Video | 1 min 24 secs

Homelessness is a very real challenge facing all cities across the UK. Our colleagues in the Lloyds Bank Flagship Branch on Manchester's Market Street, in partnership with local charities, help individuals affected by homelessness to access banking products. 
Regaining financial independence
Video | 1 min 15 secs
Our colleagues have worked pro-actively with a local charities and organisations, including the The Welsh Refugee Council, to support customers in a variety of vulnerable circumstances who have struggled to get access to a bank account.
"I helped a charity survive through Covid-19."
When the pandemic hit, Nicola was able to help an essential community hub adapt to and survive lockdown measures.
12 August 2021
3 min read

"I was someone who was keen to support the community in one way or another through the pandemic, but didn't quite know where to start. When the information came out internally explaining that we could be involved with helping a charity address the challenges they had been presented through the Coronavirus pandemic, I was keen to see if I could add any value.
I registered my interest and received an email with a list of Charities that needed help. I selected a charity and was sent some further information about them and their business needs, alongside an invitation to a 2 hour remote forum.

Read more
Sustainability at Lloyds Banking Group
We're serious about sustainability and we want to become a leader in helping the UK transition to becoming a more sustainable, low carbon economy.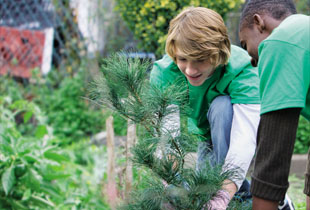 Sustainability manager Lily is helping the Scottish Widows pension scheme make more sustainable investments
"I had my 'oh crikey' moment about the urgency of climate action in a pensions team meeting. As a 90s kid, the need to look after people and our planet had made an appearance throughout my education; I can talk about recycling in three languages and have been volunteering in a local charity shop since I moved to Scotland.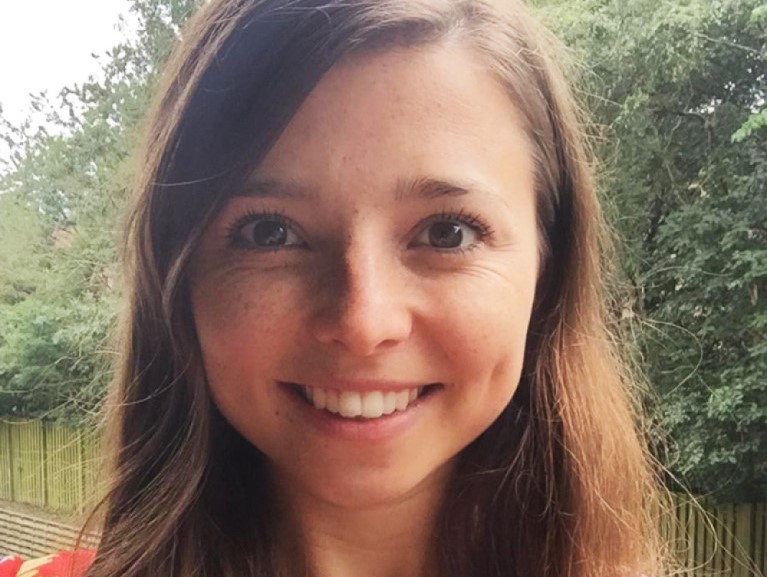 How we're making sustainable changes
Naomi, Head of Property Design, talks about her role in reducing the Group's carbon footprint.

"I've led our property design team for almost a year now, and it's a job I really love.I get a lot of fulfilment from our purpose to reduce the carbon footprint of our buildings and support our colleagues to make sustainable changes.
"I'm so happy to have been able to switch to a more sustainable pension "
19 November 2021
2 min read

When it comes to tackling the climate crisis, at Lloyds Banking Group we understand that each small change we make today can have a positive impact in the future.
That's why, as part of our own commitment1 to reducing the way we finance carbon by more than 50% by 2030, we're challenging companies we invest in right now to adopt cleaner, more sustainable business practices.
That's why, as part of our own commitment1 to reducing the way we finance carbon by more than 50% by 2030, we're challenging companies we invest in right now to adopt cleaner, more sustainable business practices.
But aside from these pledges, our staff pension schemes are also committed to making our range of pension funds more sustainable, too. Currently, the schemes offer an array of different funds which have integrated environmental, social and governance (ESG) factors – some of which are suitable for our colleagues who want to align their pensions with their social and ethical preferences.

With this in mind, we spoke with Charlotte Gimson, Senior Customer Operations Manager at Lloyds Bank, to find out a little more about her sustainable pension journey.
Read more
Find out how we're financing a green future
We recognise that climate change is one of the biggest issues facing society.
As the UK's largest financial services group, we can make a real difference to tackling climate change by helping to finance a greener future together. 
Find out more
Financing a green future