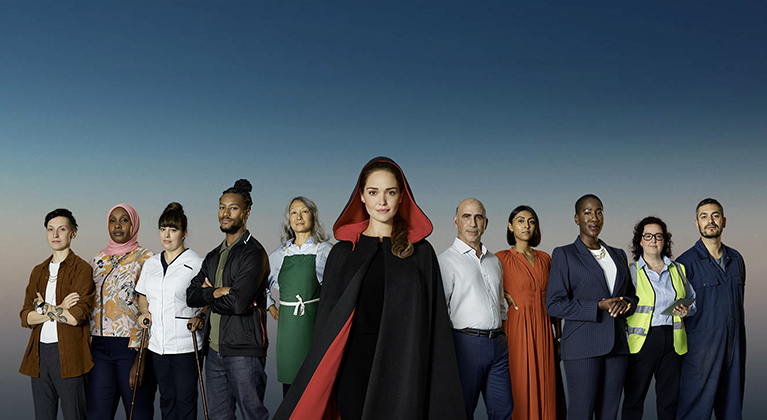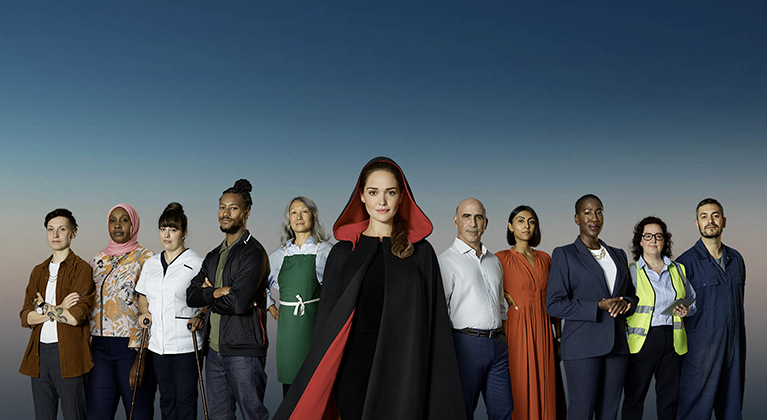 Scottish Widows is part of Lloyds Banking Group, the UK's leading financial services company that serves around 27 million customers. Our Group also has some of the most well-known brands on the high street, including Halifax, Bank of Scotland and Lloyds Bank.
Scottish Widows has a long heritage, dating back to 1815 when it was set up to take care of women and children who lost their fathers, brothers and husbands in the Napoleonic wars, taking it's name after the people it was founded to look after.
Over 200 years on, we look after over six million customers across the UK and our commitment remains the same – to help people plan for their financial futures. We do this through a range of product ranges including life cover, critical illness, income protection, workplace and individual pensions, annuities as well as savings and investment products.

Roles at Scottish Widows
Our frontline customer service teams play a vital role in ensuring our customers' needs are at the heart of everything we do. With a focus on measuring what is really important to customers through end to end customer journeys, our operations are transforming in order to support the needs meet the needs of our customers every day. With the needs of these customers ever changing, this is an exciting time to be a part of Scottish Widows.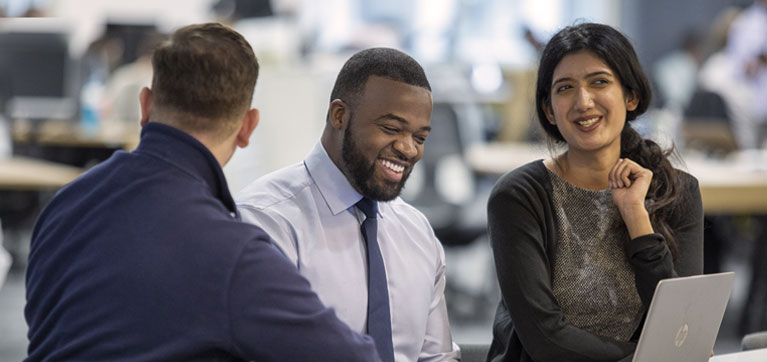 Operations Manager
In this role you'll be leading a large team so we're you'll need to have experience of this before, ideally in a telephony environment. You'll be leading and running effective change whilst delivering the risk and conduct strategy to protect our customers and our business.
You'll be someone who's highly motivated, able to influence at a senior level with strong stakeholder management skills. You'll be someone who strives for continuous improvement to ensure that the customer always has the best experience.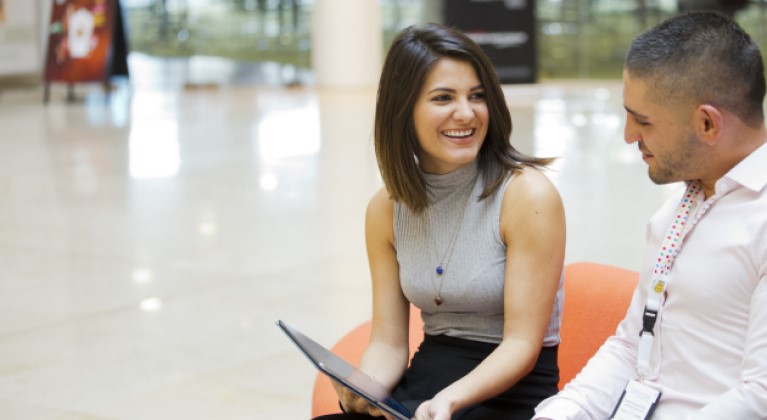 Customer Service Advisor
This role will require you to provide an excellent customer experience via telephony and email to our customers. You'll be providing information on our products, acting promptly on our customers' instructions and ensuring that records are fully up to date and accurate.
Working as part of our team you will be responsible for carrying out a broad range of operational support procedures, using your own judgment to make decisions which impact on customer outcomes. Through dealing with a range of external and internal customer enquiries, you will be providing customer satisfaction by understanding what matters to the customer.
Team Manager
As a Team Manager you'll be focused on helping others learn and motivate them to perform in order to reach their potential. You'll assist your team and operational management through exploring current issues, ideas and possibilities whilst being a reliable and supportive mentor. You'll be passionate about delivering an excellent customer service, whilst simplifying processes and ensuring your team is supported throughout.
A day in the life of a Customer Service Advisor in Workplace Pensions
Our colleague Mark takes us through his day as a Customer Service Advisor.
The pleasant working environment, camaraderie among colleagues, and having a sense of purpose.

If, like me, you've left it late to open a workplace pension, the employee pension here is excellent and you can easily get back on track. When I had health concerns, I received a huge amount of emotional support from my line manager, and time off to attend appointments. No previous employer has come close to the level of support I got with that.

Our role is primarily blended, and that means we work a mix of front and back-office. Most of the time we are taking inbound telephony calls, and then completing the back office work directly on the back of the request.

This is really satisfying as it means the customer is getting the information they are looking for real-time. We also have a mailbox as a channel of entry, so sometimes we work that demand as appose to telephony, depending on how we have been shifted.

Attention to detail, empathy, professionalism, self-awareness, an appetite for change and to able to adapt. You also need patience and the ability to remain calm in stressful situations, as well as excellent verbal communication and listening skills, and to respond well to constructive feedback. PC skills and office software literacy would also be helpful.

It can be really busy working in a primarily telephony role, and I think the biggest challenge is learning how to remain calm under pressure when there are lots of customers to service.

You aren't expected to know everything on the first day. Ask questions, work hard, learn the fundamentals well, and soon you'll become an expert.
Scottish Widows and Lloyds Banking Group
Find out more about our brands.
Values at Lloyds Banking Group
Every role in our team is built on passion for putting customers first.
To help Britain prosper, everyone in the Group is working to build a stronger, more responsible business.
We stand out by meeting the needs of families, businesses and communities across the UK.
Through our brands — Lloyds Bank, The Halifax, Bank of Scotland, Scottish Widows and many more — our people help customers in ways that really matter.
Find out more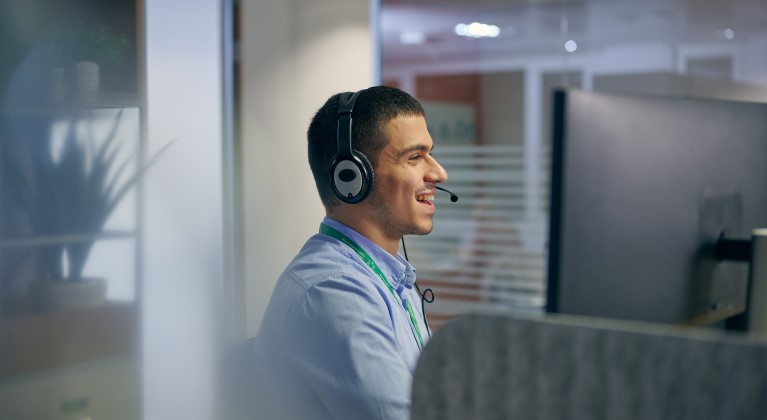 Customer Focused
At Lloyds Banking Group, what our people do across Customer Support makes all the difference to the businesses, communities and households we touch. 
Find out more
Customer focused roles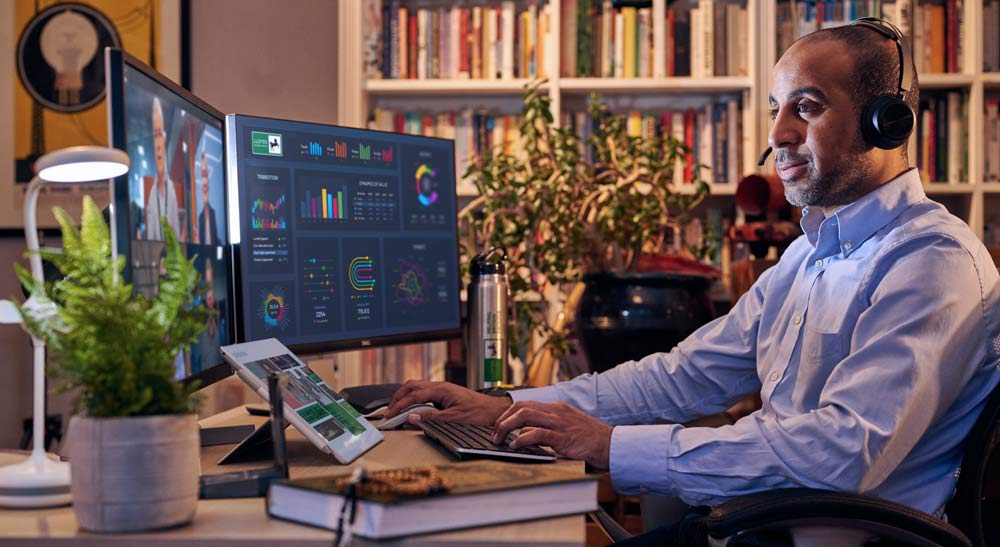 Tech and Transformation
In a Technology role at Lloyds Banking Group, you will be responsible for the successful delivery and support of the digital services that our colleagues and customers use daily.
Find out more
Tech and transformation roles