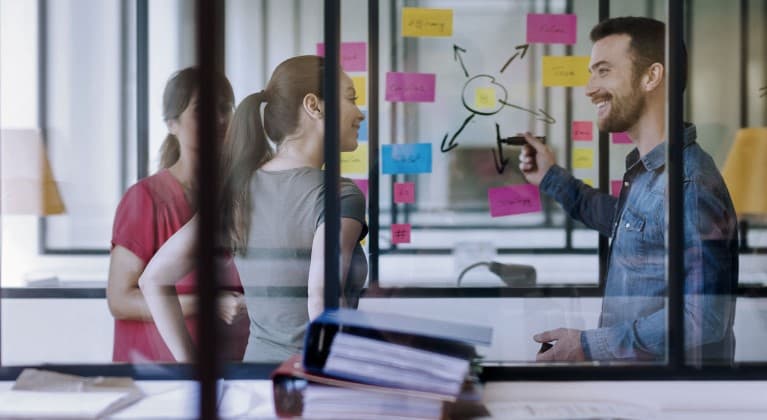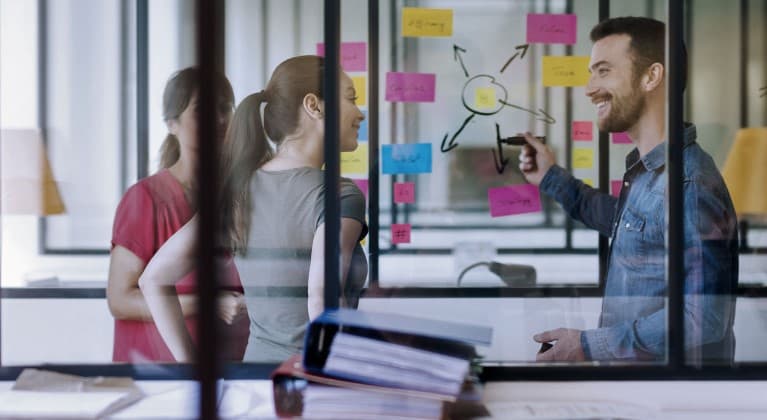 Our banking technology is allowing us to bring financial ease of mind to nearly 27 million people across the UK by making more banking services, products and supporting tools available to them wherever and whenever they might need them.
We always aim to put the customer experience first, and technology plays a vital role in how we make things more accessible, secure and convenient for users.
We recognise that developing innovative new technologies to support our customers and colleagues is critical to the services we provide – to the point where we spend the equivalent of 19% of our operating costs on technology. For example, robotics and automation have saved 1 million banking staff hours that can be dedicated instead to customer relationships.
Whether you're an analytical thinker or someone with an eye for design, you could be a great fit for one of our Technology roles.
Available roles in Tech and Transformation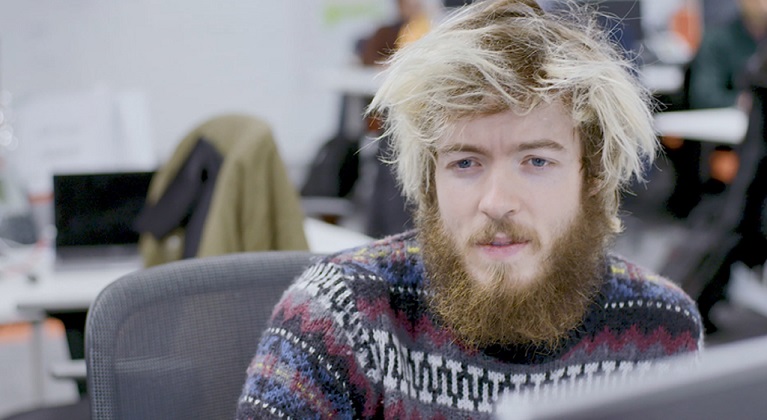 Engineering
As an engineer at Lloyds Banking Group you'll put together new, innovative and industry-leading digital finance technologies to the highest standards of reliability and accessibility. You could be collaborating with other technology teams on the design, development, strategy, implementation and testing of quality software solutions that aim to enhance the digital user experience of our banking customers.
We look for individuals that can display a forward-thinking mentality that helps develop breakthrough strategies to compliment future trends and identify long-term opportunities that may arise as technology evolves in the banking industry.
Search for opportunities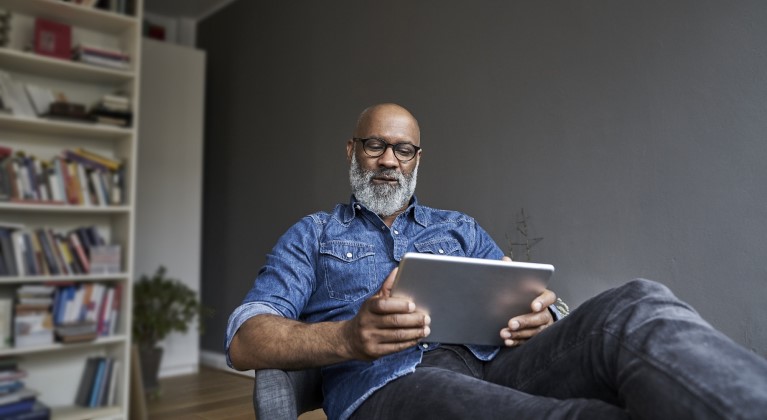 Agile
At Lloyds Banking Group, we strive to improve the ease of accessing and managing finances with futureproofed solutions that are both resilient and scalable. By moving at pace to keep ahead of technological trends, we provide our customers, commercial partners and colleagues with the best digital products and services.
We promote the use of agile methods in our working environment and in joining our team of agile specialists you will become a part of a larger transformational change that is being felt at all levels of the business. 
Here, we look for individuals who have a creative mindset and a collaborative nature to help solve the number of complex and sometimes contradictory challenges that often arise when developing innovative technology.
Search for opportunities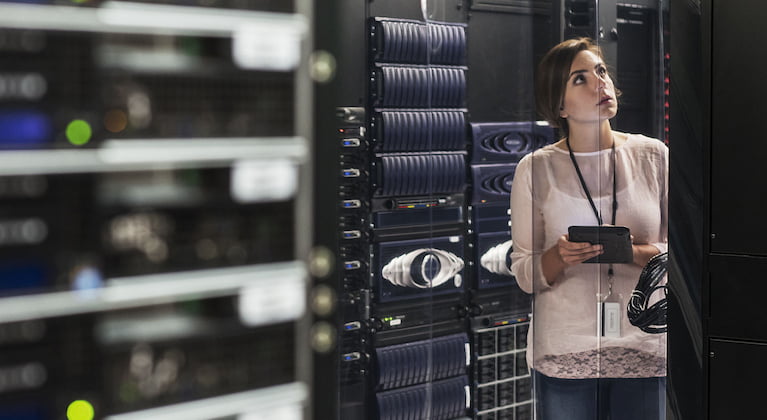 Cyber security
As a part of the Cyber Security team, you will be on the front line in protecting Lloyds Banking Group from malicious attacks to our operations and networks. This also includes building and maintaining secure systems and processes that protect the customer's and client's data that they entrust to us. As attacks on digital systems become ever more sophisticated, our Cyber Security team play a vital role in developing defences from the first moment by embedding a strong focus on security into every digital product we design, build and implement online.
You will need to have an excellent understanding of the cyber threat landscape, know how to respond to significant threats on our business' networks and client's information and be able to create comprehensive practical procedures for others to follow to increase cyber security.
Search for opportunities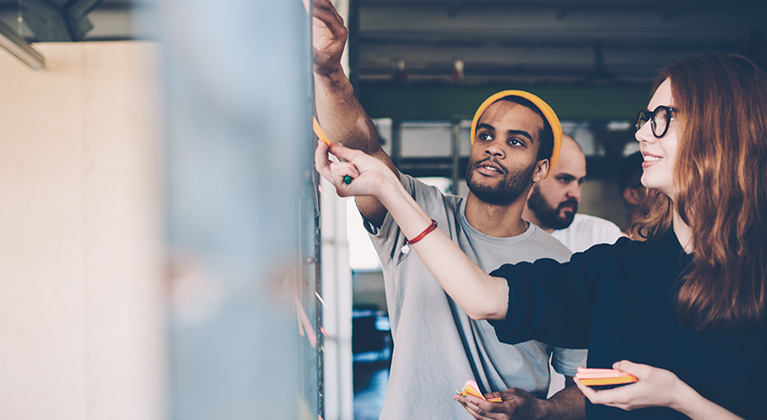 Design
Our Design team is responsible for the aesthetics of the products and services we provide to our customers and colleagues. Join the design team, and you could maximise the customer's interaction and user experience by focusing on the human-centred design of our products and services. By planning and organising the infrastructure, communication and material components of our services, you will be vital in ensuring that the quality of our products and services are of the highest standard.
You could ensure that our colleagues successfully adopt these changes by supporting the business readiness and implementation of our product releases. You will need to be able to communicate effectively when providing knowledge to colleagues that wish to help customers and be receptive to the needs of others.
Search for opportunities
Analytics
Our products and services gather a range of readily available data that is essential to the strategic operations of Lloyds Banking Group. Our Analytics team then extracts, transforms and analyses this crucial data to help achieve our business-driven objectives.
Analysts support innovation at Lloyds Banking Group by presenting key insights and developments and assisting other teams with models, forecasts and understanding into potential changes to new products or initiatives.
As a member of the analytics team, your role may encompass areas such as analysis, business insights, portfolio analytics, quantitative analytics and applied sciences. 
Search for opportunities
As part of one of our many tech-focused teams, you'll be instrumental in innovating and supporting our customers, your colleagues and our business in a constantly evolving digital world. As part of Lloyds Banking Group, we'll be right behind you to make sure you enjoy the same level of support.

That means that we take your personal and professional development seriously at whatever level you join us across our organisation. You'll have a personal development plan to create progress towards your career goals, as well as an incredible breadth of online resources with our skills academies, learning hubs, mentoring opportunities and talent programmes.
We'll say thanks for the difference you make with benefits such as annual performance-based awards, pension benefits, private medical benefits, discounts, colleague offers and additional flexible benefits that we can tailor to you.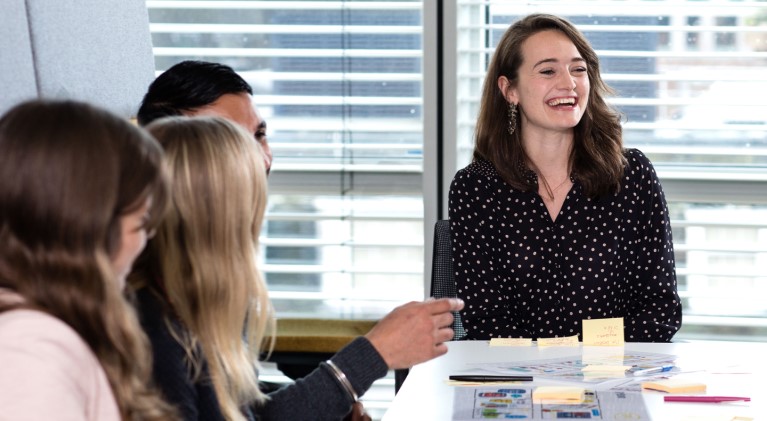 What's it like to be part of our design team?
Head of Design Sophie Willson talks about how she's creating better outcomes for vulnerable and ill customers.

Read Sophie's story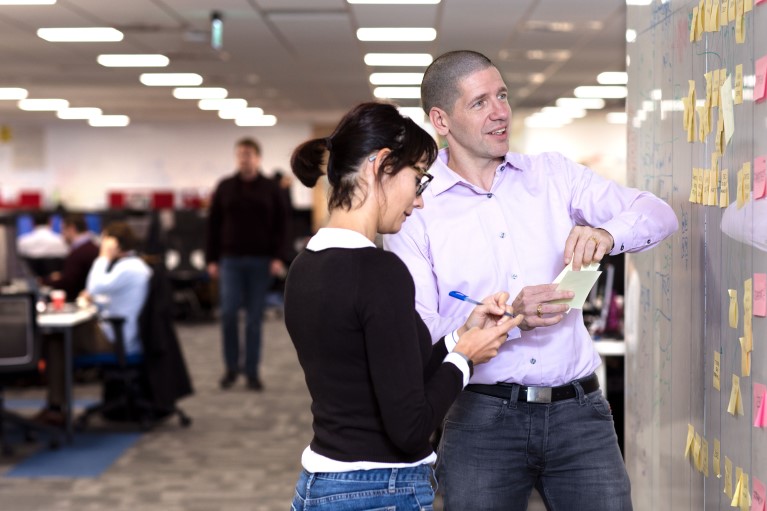 Meet our head of engineering
Robert Eriksson, Head of Engineering, knows that changing culture is just as important as updating the tech as we build the bank of the future.

Read Robert's story