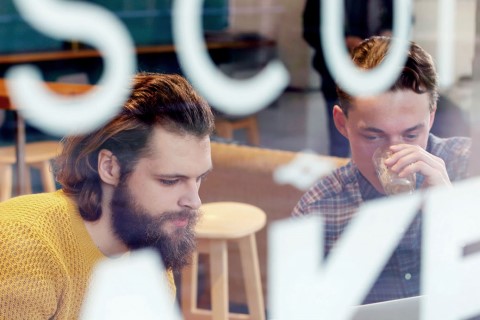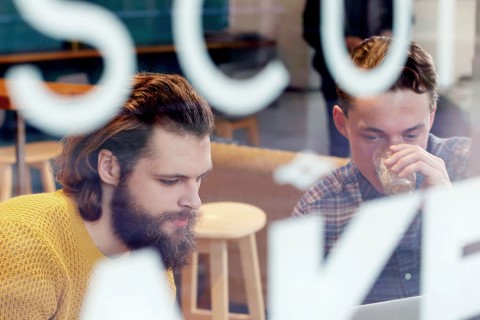 Strategic Review 2021: Building the UK's preferred financial partner
Since 2011 we have significantly transformed our business for the benefit of our customers and other key stakeholders, while also positioning us well to succeed in a digital world. We are not complacent, however, and recognise that we need to continually evolve in response to increasing customer and societal expectations, new technologies and a rapidly changing competitive environment. Most importantly, we also recognise that we have a critical role to play in Helping Britain Recover from the COVID-19 pandemic.
Strategic Review 2021 is the next stage of our journey and will deliver co-ordinated growth opportunities in our two core customer segments, supported by enhanced capabilities in four areas.
Preferred financial partner for personal customers, through leveraging our unique competitive advantages to significantly deepen customer relationships

Best bank for business, through building a leading digital SME proposition, with a disciplined and strengthened business for Corporate and Institutional clients

Further develop and leverage our core capabilities, including delivering a modernised technology architecture, building integrated payment solutions, creating a data driven organisation and implementing reimagined ways of working
Clear execution outcomes for the coming year are outlined for all these areas and underpinned by long-term strategic vision. Strategic Review 2021 will thus enable the Group to deliver revenue generation and diversification whilst unlocking further efficiency gains, within our low risk and capital efficient business. The Group's purpose, unique business model and ambitious strategy will allow us to Help Britain Recover and deliver long-term sustainable returns for our shareholders.
Watch some of our Group Executive Committee members talk about the Group's ambitions in our Strategic Review 2021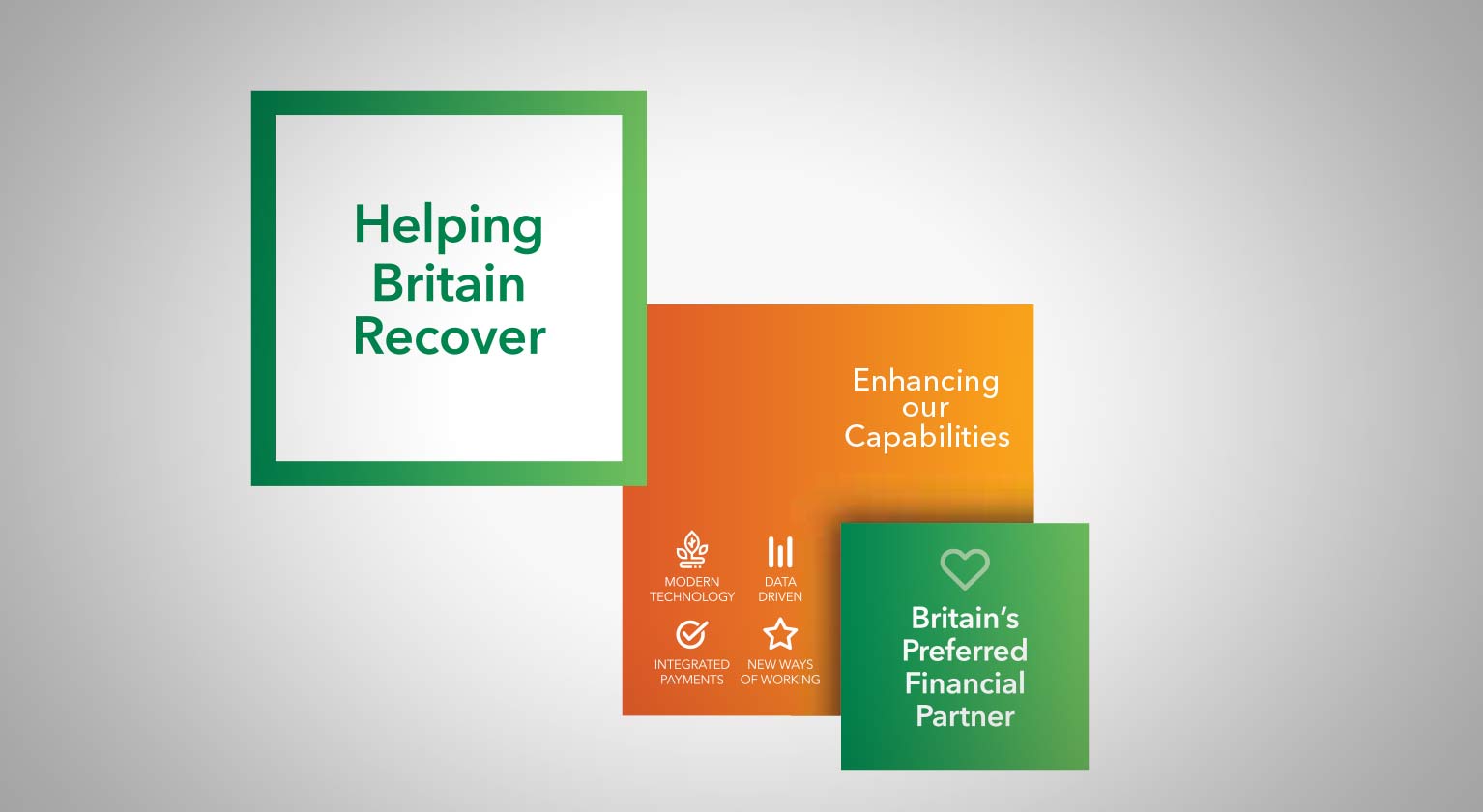 Our strategic pillars

Our strategic pillars are built around the evolving needs and behaviours of our customers.

Helping Britain Recover
With evolution of our strategy, we will further embed our purpose of Helping Britain Prosper across all of our activities. This will ensure we contribute to creating an environmentally sustainable and inclusive future for the UK and by doing so build a successful and sustainable business.
Read more
Visit page to see how we're Helping Britain Recover