The ability to work flexibly has never been more important. It's vital we meet the needs of the 21st century work environment, as technology advances and the behaviours and expectations of customers and colleagues evolve.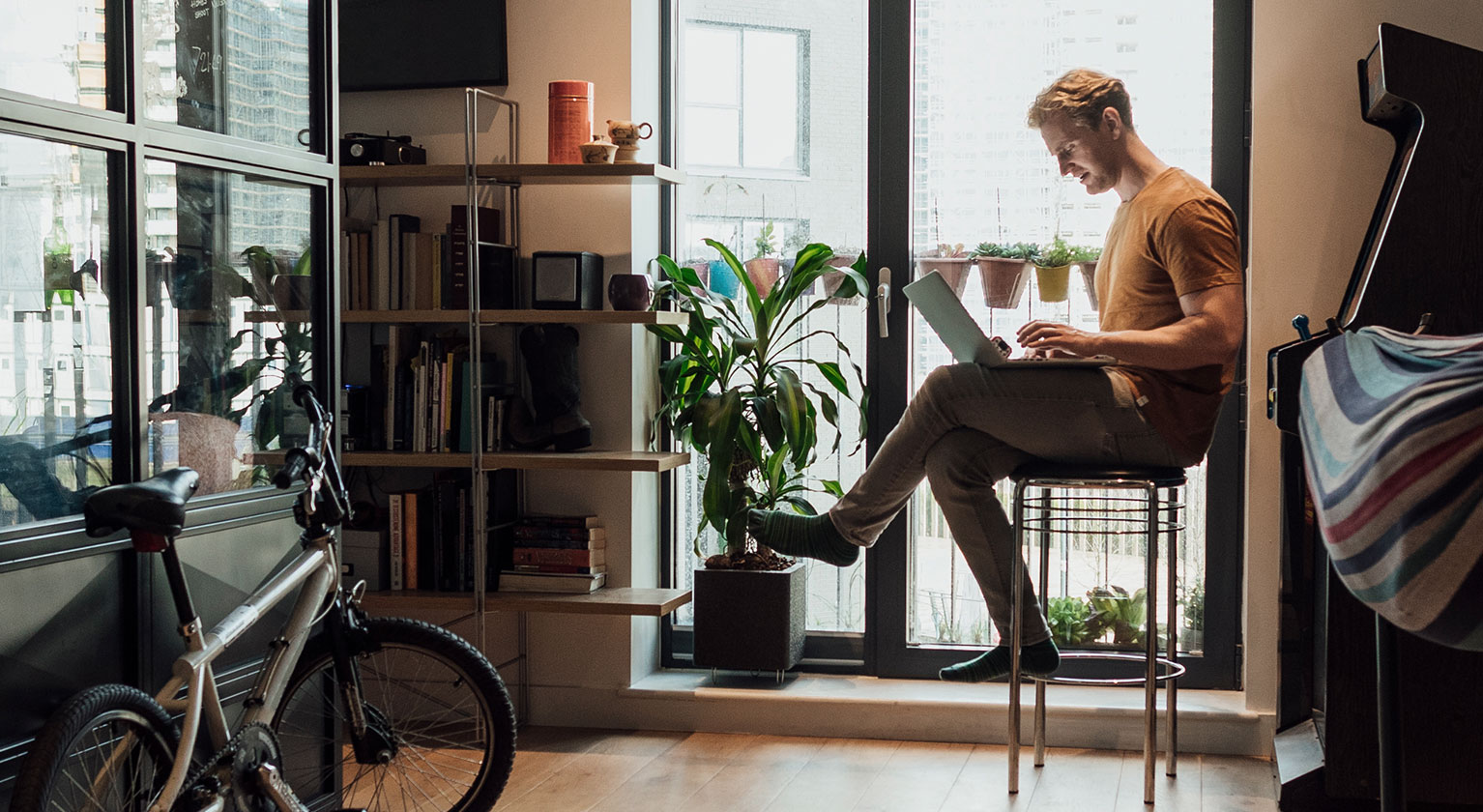 Agile working is at the heart of Lloyds Banking Group's strategy to work more efficiently for the benefit of our customers, colleagues, and the business. We are committed to building a culture that encourages innovative agile working practices to bring both long lasting benefits for our business, and to support our colleagues to achieve work life balance.

Having switched in 2015 from a flexible working policy, which is traditionally seen as a fixed colleague led pattern, to an agile working policy, this has helped to increase levels of colleague agility aligned to the mutual needs of the business and colleagues.
Almost all job vacancies advertised across the Group are now offered on an agile basis and in 2020, we accelerated and demonstrated our agility with 50,000 of our colleagues transitioning to working from home due to the Covid-19 pandemic.
Support for parents and carers
We recognise the importance of family life, and invest in one of the best packages for working parents in the UK. In 2018, we made significant improvements to our Maternity, Adoption, Paternity and Shared Parental Leave policies to support working parents and introduced a new Parental leave transition coaching programme to help colleagues and their line managers manage the transition from work, to taking time off as a parent, and then preparing to return to work again. We have also launched a new approach to job sharing and support tools to provide more opportunities for colleagues seeking to work reduced hours.
Our Returners programme offers those that have taken a career break to make a supported return to the workplace.
Our Family Matters network for parents and carers now has over 8,000 members and holds events which cover topics from caring for children/adults and managing a career.
Recognition of our work
We were named a Top 10 Employer for Working Families in 2020 for the sixth consecutive year and Top Employer for Flexible Hiring at the Timewise Power 50 Awards in 2018. Two of our leaders were also named in the 2021 Timewise Power 25 list, which recognises the UK's best individuals working in an agile way.