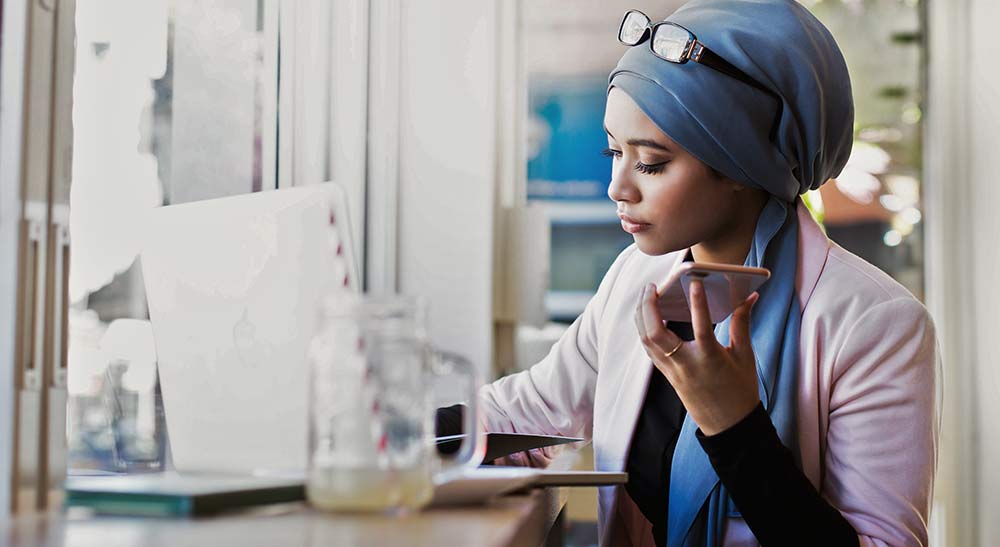 How intelligent automation is helping our customers and colleagues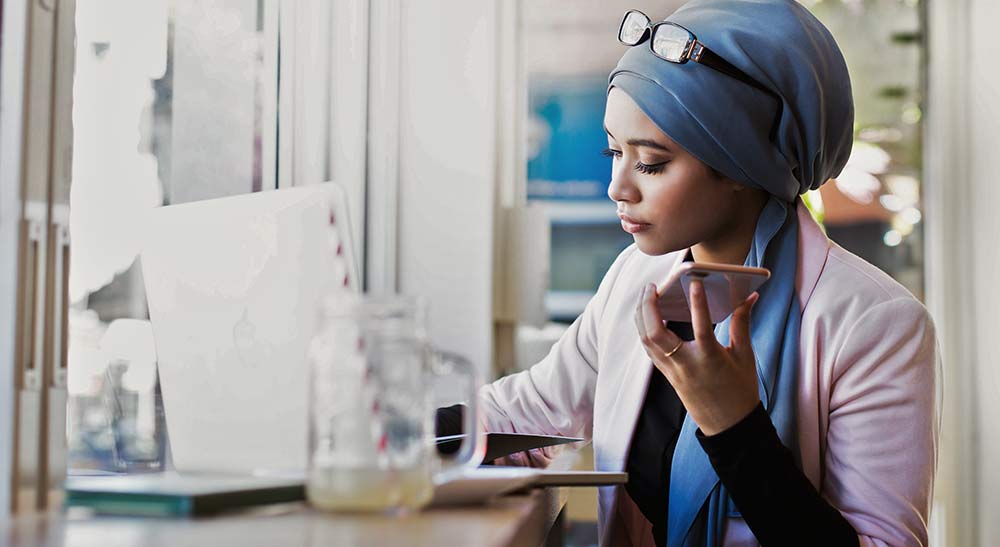 "As intelligent products mature, it will become increasingly vital to personalise our customers' experiences and also ensure we provide the right outcomes."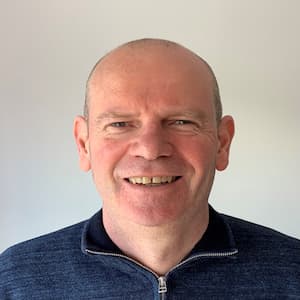 26 November 2021
4 min read
In recent years, intelligent automation – the pairing of robotics and other technologies to handle repetitive tasks, support colleagues and simplify the customer experience – has transformed the financial services industry for the better.
For example, at Lloyds Banking Group intelligent automation eases the burden on our colleagues during particularly busy times. And without the help of automation, meeting the unprecedented demand brought on by the pandemic would have been a gargantuan task.
It's for these reasons that Lloyds Banking Group was one of the first financial service providers to embrace intelligent automation at scale – adopting tools such as virtual assistants and messaging technology.
What is intelligent automation?
In a nutshell, intelligent automation combines robotics and other autonomous systems to automate an array of tasks. Some of the tools that make up intelligent automation include:
Virtual assistant (VA)
Virtual assistants, or chatbots, use natural language processing to understand a person's intent.
These automated chat conversations can answer common customer queries. In turn, this allows for self-service, which frees up our telephony colleagues to focus on more nuanced tasks such as conversations with vulnerable customers or other more sensitive or urgent requests.
Robotic process automation (RPA)
Robotic process automation uses software to mimic the actions of our colleagues on a large scale – focusing on highly repetitive, rules-based tasks.
We have around 70 colleagues whose full-time role is to build robots with a focus to create capacity. Also, they deliver key benefits such as customer service, colleague satisfaction, risk reduction and fraud prevention.
Moreover, RPA allows us to respond in an agile way to peaks in demand, such as the Bounce Bank Loans and Mortgage Repayment Holidays driven by COVID-19, as well as tax year end peaks.
Intelligent products (IP)
Intelligent products create meaning from Lloyd Banking Group's unstructured data. In other words, they turn spoken and written words (e.g. calls, messages and e-mails) into machine readable text, and then apply machine learning to analyse, gain insight and give a better understanding of what action should be taken next.
For instance, a successful speech analytics roll out in our Group Customer Services department has helped us understand why a customer has called us, and how they feel about their experience - giving us the tools we need to transform their journeys.
As intelligent products mature, it will become increasingly vital to personalise our customers' experiences and also ensure we provide the right outcomes .
We have also hosted
80,000
remote video meetings across our retail brands

---
Intelligent automation in action
As one of the largest financial services providers in the UK, it was our responsibility to help our hundreds of thousands of customers who were facing financial uncertainty when the pandemic hit.
We saw unprecedented demand for existing services such as Mortgage Repayment Holidays, plus we needed to react extremely quickly to introduce new services and support new schemes, such as the UK Government backed Bounce Back Loans.
COVID-19 was also impacting our workforce and our third-party service providers too. With this in mind, we needed to create simple digital journeys in a matter of days and weeks, rather than the months and years normally associated with such large scale programmes.
Working groups were mobilized to agree an end-to-end design centred around the use of robotics to do all the heavy lifting. Through tremendous cross organisation collaboration, existing customer portals were modified, and new ones created.
Customers were directed to them via channels such as virtual assistants, on-line banking, our websites and through our colleagues.
The result was that within less than a week we were able to offer a new Mortgage Repayment Holiday process, and subsequently delivered a number of other new journeys such as:
Business Interruption Loans

Bounce Back Loans

Interest & Fee Free Overdrafts

Loan Re-financing
How intelligent automation is helping our colleagues
Without a robotics capability, easing the huge pressure faced by our front line colleagues simply would not have been possible. And customer service would have suffered as a result.
When the UK Government backed Bounce Back Loans were introduced, we expected an immediate and high response rate to the offer.
The solution directed our customers to an online form through which they could apply for a loan. Once submitted, fraud checks were carried out and the digital worker then reviewed the application to confirm the customer's eligibility.
On the first weekend we received over 30,000 cases. Since May 2020 we have granted over 300,000 loans with a value of over £9 billion, and supported over £1 billion on the first day following the launch. The new process ensured that customers had the money in their account the very next day.
As a result, we topped the customer satisfaction scores in a survey conducted by UK based 'Money Saving Expert' earning an 81% net positive score – beating the likes of Barclays and HSBC. Moreover, we were able to use robotics to grant customers in financial difficulties interest and fee free overdrafts of up to £500.
In the first week we received over 20,000 requests. To help handle this demand, customers were directed to an online form. The robots accessed the forms and performed validation checks and selected the correct tariff code based on the account type.
In short, instead of focusing their attention on the thousands of overdraft request phone calls, our colleagues were able to focus on cases which saw big spikes during the pandemic.
Is intelligent automation secure?
Intelligent automation boasts platforms that are safe and secure for our businesses to use in terms of availability and data. And the creation of these same secure online platforms is enabling customers and colleagues to share electronic documents – shortening the time to complete servicing journeys.
Incredibly, over four million documents have been processed through our Document Upload capability, eliminating the need for customers post or email documents, and saving around £3.2 million in paper saving and processing time.
We have also hosted 80,000 remote video meetings across our retail brands where customers can receive a face-to-face experience whilst sitting in their own home.
This also meant that branch colleagues can continue to provide that much needed face-to-face experience for the customer, whilst ID Verify allows customers to verify themselves remotely instead of being referred and having to make the journey into branch.
How Lloyds Banking Group will use intelligent automation in the future
The ways customers currently interact with us will result in more use of voice, text and video data in the future.
It follows that intelligent automation represents a big opportunity for Lloyds Banking Group to get closer to, and have better conversations with, our customers. Plus, these same tools will give our colleagues much needed support during especially busy times.
With this in mind, it's our aim to get a better understanding of customer queries in the future so that we can predict behaviours and needs.
Using this data effectively will bring Lloyds Banking Group closer to our customers, build trust, reassurance, confidence and empathy by delivering future customer needs and personalisation.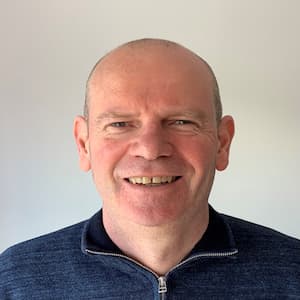 About the author
Mark Joynson
Intelligent Automation Capability Lead

Mark joined Lloyds Banking Group in 2007 and has worked within a wide variety of improvement roles utilising Lean, Operational Excellence and Systems Thinking methodologies before joining Intelligent Automation in 2018. He is currently focusing on helping business areas to identify automation opportunities and optimising processes and practices within Intelligent Automation to support the delivery of our strategic vision and objectives for 2022 and beyond.
Mark's background
Close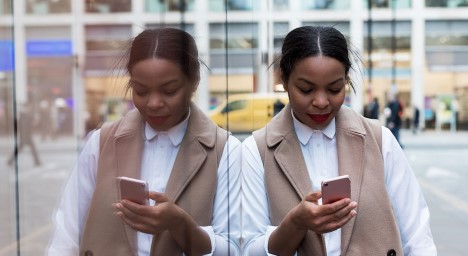 Building the bank of the future
Through our digital transformation, we're delivering new products and services that will help our customers and businesses for years to come.
Join our team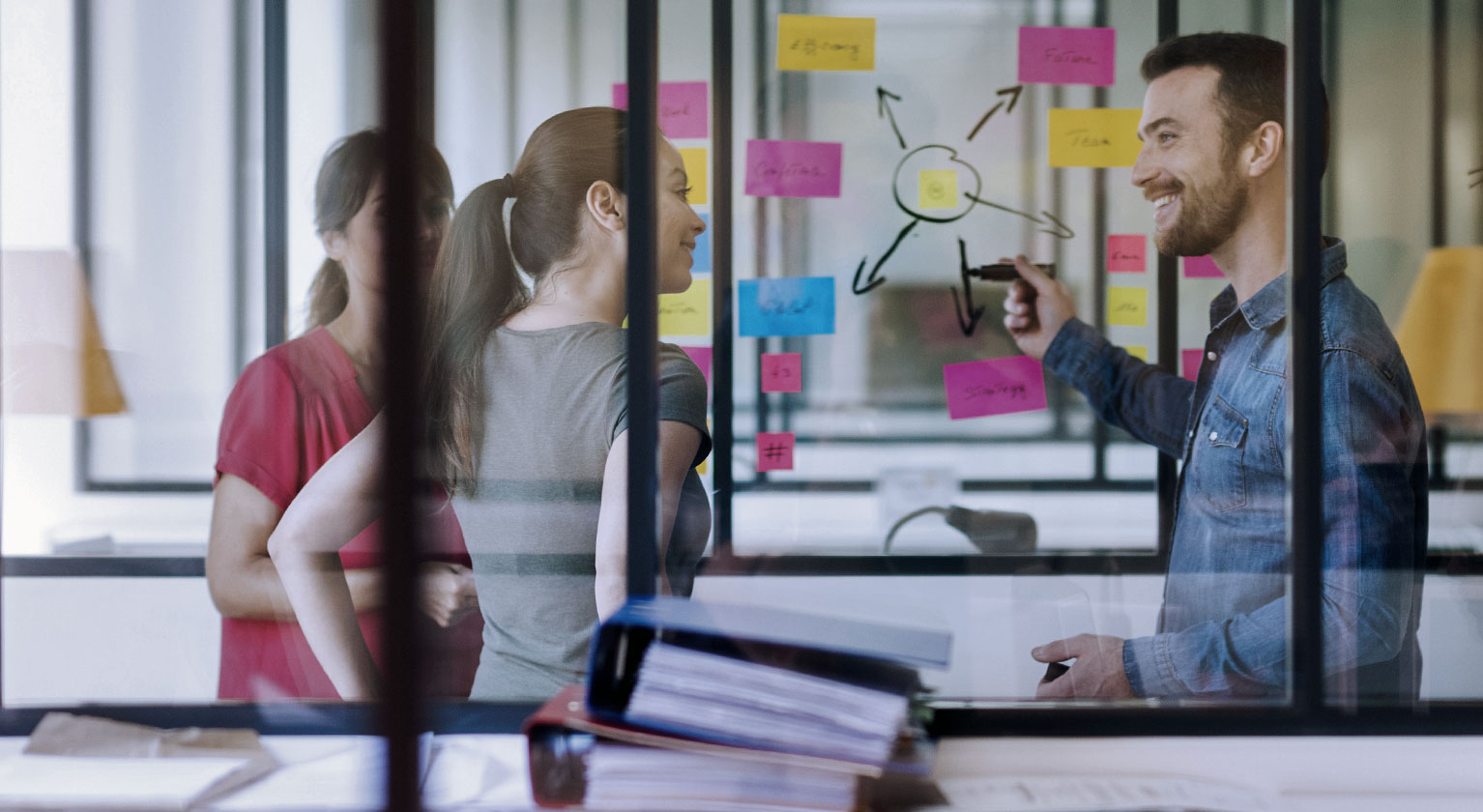 Join our Tech and Transformation team
Whether you're an analytical thinker or someone with an eye for design, you could be a great fit for one of our Technology roles.
Join our team