Our strategy updates and documents back to 2011.
---
22 February 2023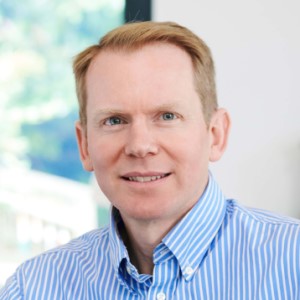 Charlie Nunn, Group Chief Executive

"In 2022 the Group delivered robust financial performance with continued income growth. We have continued to deliver on our purpose Helping Britain Prosper whilst creating a more sustainable and inclusive future for people and businesses."
Previous years

24 February 2022

Charlie Nunn, Group Chief Executive


"Building on our strong foundations, our purpose of Helping Britain Prosper forms the basis of our new strategy to profitably deliver for all of our stakeholders.

We will look to deepen relationships with our existing customers, both consumers and businesses of all sizes, and meet more of their financial needs by making our great products more relevant to them and our channels simpler and more personalised to use. This will set the Group on a higher growth trajectory with more diversified revenue streams, while we retain our strong focus on cost and capital discipline. Enabled by maximising the potential of our dedicated people, technology and data capabilities, our strategy represents an exciting new chapter for Lloyds Banking Group.

I am confident that the Group's purpose, customer focus, unique business model and significant competitive strengths, embodied in our ambitious strategy will ensure the Group is able to deliver higher, more sustainable long-term returns and capital generation for our shareholders, whilst meeting the needs of broader stakeholders."

2022 strategy update

Video | 3 mins

Hear from Charlie Nunn, Group Chief Executive and Carla Antunes da Silva, Group Strategy, Corporate Development and Investor Relations Director, on our ambitions and the next chapter of our strategy. 

Watch now

Opens video in same tab

24 February 2021

William Chalmers, Chief Financial Officer


″Strategic Review 2021 is the next stage of our journey and will deliver co-ordinated growth opportunities in our two core customer segments, supported by enhanced capabilities in four areas.

 

Strategic Review 2021 will deliver meaningful improvement for our customers and colleagues. It will also support the creation of sustainable shareholder value through revenue generation and diversification, further efficiency gains and disciplined growth.″

21 February 2018

António Horta-Osório, Group Chief Executive


″Over the last six years the Group has made huge progress and has built many strong capabilities including the largest and top rated digital bank in the UK.

As we enter the next phase of our journey, our team is determined to further improve the business, enhance customer experience and deliver superior shareholder returns.

The external environment is evolving rapidly and I am confident that this exciting and ambitious plan, with the significant additional investment, will mean we remain at the forefront of UK financial services, and continue to deliver our mission of Helping Britain Prosper.″


28 October 2014

António Horta-Osório, Group Chief Executive


"Over the last three years the successful delivery of our strategy has ensured that we have become a safe, highly efficient, UK focused retail and commercial bank.

The next phase of our strategy builds on these strong foundations to meet the rapidly changing needs of our customers, and sets out how we plan to grow the business to become the best bank for customers and deliver superior and sustainable returns for our shareholders."

30 June 2011

António Horta-Osório, Group Chief Executive


"Our aim is to become the best bank for customers. We have around 30 million customers, iconic brands, including Lloyds TSB, Halifax, Bank of Scotland and Scottish Widows, and high-quality, committed people.

We will unlock the potential in this franchise over time by creating a simpler, more agile and responsive organisation, and by making substantial investments in better-value products and services for our customers, to deliver strong, stable and sustainable returns for our shareholders."