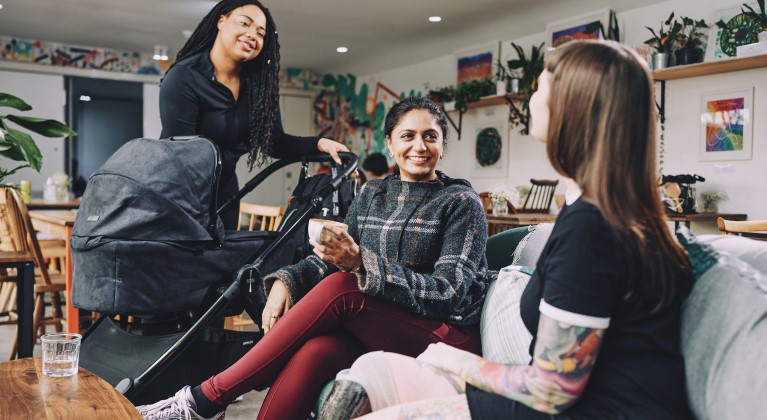 How can we make returning to work after a career break easier?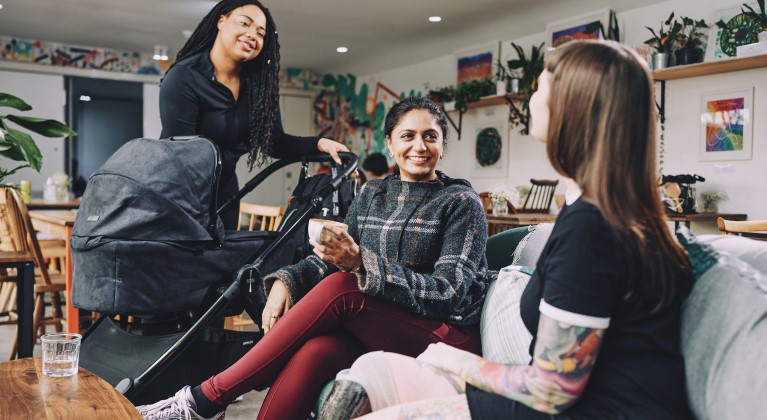 Amreen felt nervous about returning to the workplace after a career break to spend more time with her daughter, but the Lloyds Banking Group Returners Programme helped her to feel confident and supported in her new role.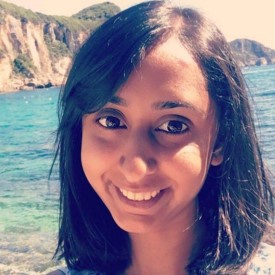 I started my career as a retail banking graduate at Barclays where I took on my first project management role. I immediately fell in love with my job and knew that this was the career I wanted to pursue. I went on to deliver a wide range of projects at Barclays, Think Money and Co-op, ranging from migrating onto a new banking platform to partnering with Deliveroo to deliver groceries to your door!
In 2018 I gave birth to a beautiful baby girl and made the decision to take a career break so we could spend more time together. This was one of the best decisions I ever made – our days have been filled with glitter, paint, play-doh (and many, many nappies!).
After three amazing (but exhausting) years it was time for Arya to start nursery and for me to return to work. I was a bit apprehensive as I felt quite out of touch with the workplace and with being around adults in general, especially after the pandemic.
I was clear that I wanted to work three days a week so that I could continue to spend the other two days with my daughter, as I wasn't quite ready to fully let go of the time that we got to spend together. I appreciated that it could be quite difficult to secure a part-time project management role, so I was ready for an uphill battle.

Flexible working
Flexible working is key to ensuring our colleagues can have a rewarding career and a healthy lifestyle balance.
The Lloyds Banking Group Returners Programme
I was so pleased when I came across the Lloyds Banking Group Returners Programme – it felt like it had been designed specifically for me! I would be given the flexibility to work part time, I could continue my career as a project manager, I could start in September – which tied in perfectly with Arya starting nursery – and I would also be given support and guidance to integrate myself back into the workplace.
I had expected that I'd have to compromise some of my requirements when looking for a new role. For example, one recruiter asked me to work a five-day week over three days - but with the Group Returners Programme there was no need to compromise at all.
The 16-week programme was such a joy to be part of. I was provided with a buddy from a previous returners cohort who was able to answer all the questions I felt too embarrassed to ask anyone else.
As a cohort we were incredibly supportive of each other – with a regular weekly call and a WhatsApp group to stay in touch. In fact, we still have regular catch up's to this day! We were also provided with a number of development days which gave us introductions to things like Teams which some of us had never used before, brush up sessions on Excel skills, as well as more in-depth sessions around personality types in the workplace and how to manage work-life balance.
Navigating the return to work after a five year break
Deepa found the resources available on Lloyds Banking Group's returners programme invaluable in helping her achieve the right work/life balance.
Read Deepa's article
Enterprise and Business Technology
I now work in the Enterprise and Business Technology team in the Access to Banking lab. Our team implements change to transform the way we deliver services to our customers and communities. We use insight and innovation to re-design products, processes and tools.
My line manager has been incredibly supportive of my flexible working arrangement. I am able to work three days a week and also have the flexibility to do the nursery run which is something that is very important to me.
I usually go into the office once a week which is a great way to connect with my team and for us to collaborate together. For the remaining two days I work from home. Whilst it can be challenging trying to complete my role in three days a week (finding diary slots for meetings is an absolute nightmare) I have found that with lots of organisation, planning and support from my team it is definitely achievable.
The Returners Programme was such a great way for me to return to the workplace. It gave me the opportunity to jump straight into my role from day one, but with the addition of support and guidance through my cohort, alumni returners and the team running the programme. Someone was always available to ensure I was supported every step of the way.
I can't recommend the programme enough – if you have taken a career break and are slightly apprehensive about going back to the workplace then this is definitely the programme for you.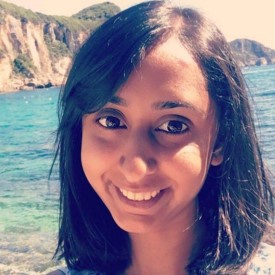 About the author
Amreen Kausar
Amreen has over seven years of project management experience in the banking & financial services and retail sector. She has delivered multiple end-to-end transformational projects including business, technical and regulatory projects with programme budgets of up to £10 million.
Amreen recently joined Lloyds Banking Group on the Returners Programme in September 2022 after a three year career break. She is currently working in the Enterprise and Business Technology team on projects that focus on access to banking for our customers.

Amreen's background
Read less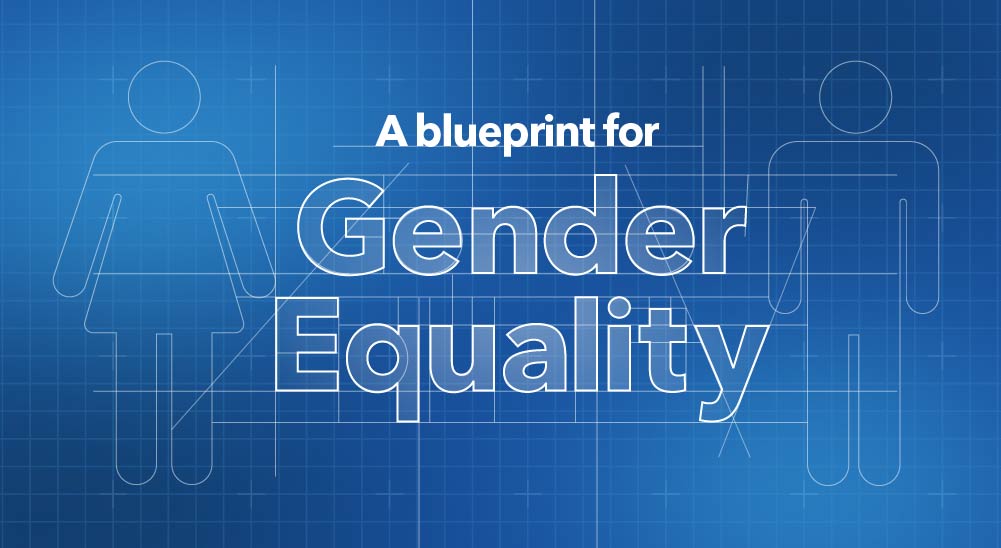 A blueprint for gender equality
Fiona Cannon reflects on the first report from the FTSE Women Leaders Review, plus the Group's journey to gender balance.
Fiona Cannon | 08 Mar 2022
Read Fiona's article
Opens in same tab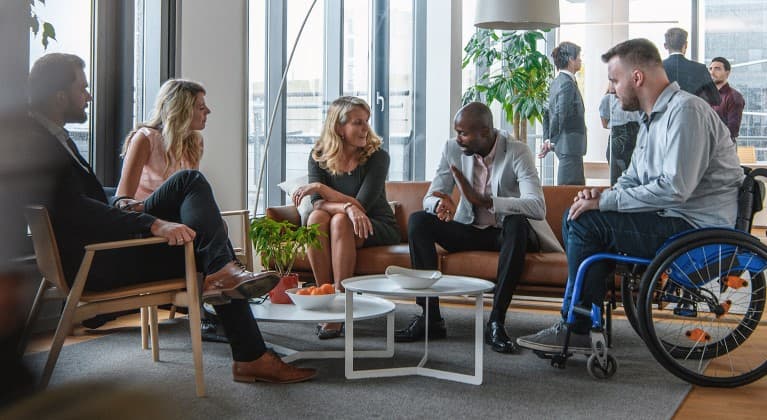 Careers at Lloyds Banking Group
We're changing financial services - and we want you to join us.
Lloyds Banking Group the UK's largest financial services group, with our 25 million customers and a history stretching back more than 300 years.
Find out more
Opens in same tab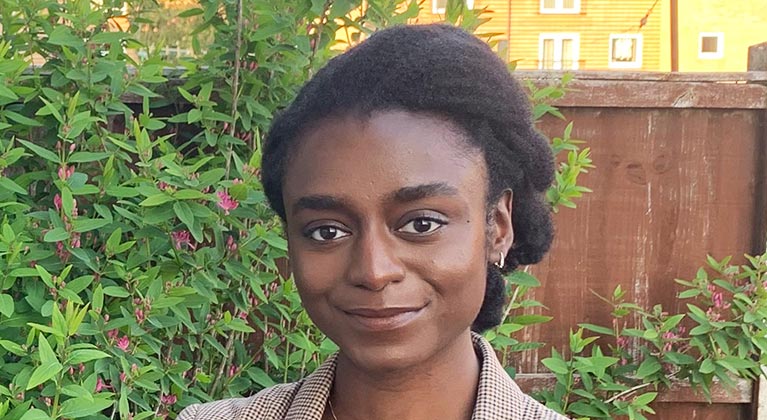 Levelling the playing field
Tiffany talks about addressing diversity issues in tech and how we should approach levelling the playing field.
Tiffany Manteaw | 22 Apr 2021
Read Tiffany's article
Opens in same tab