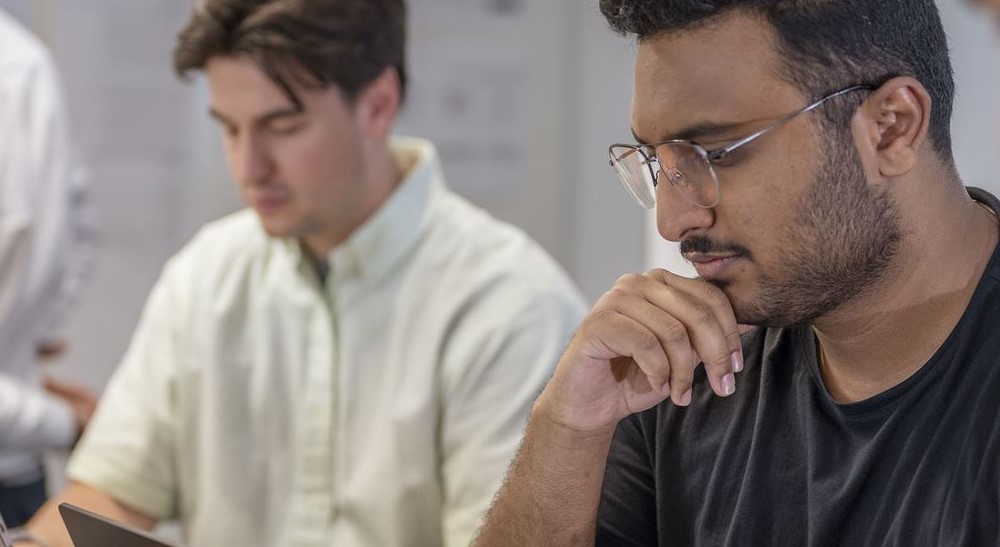 Building a data-driven culture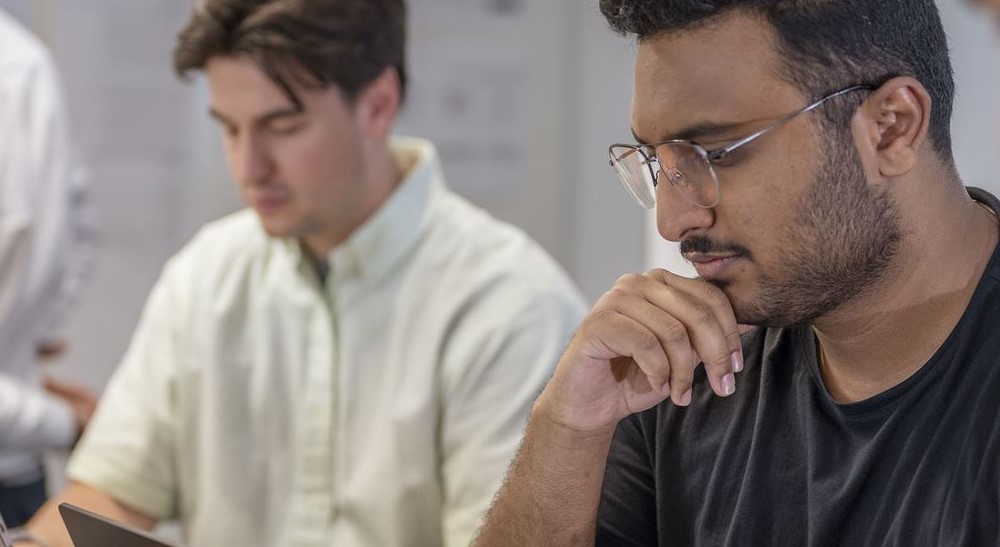 How we're building a data-driven culture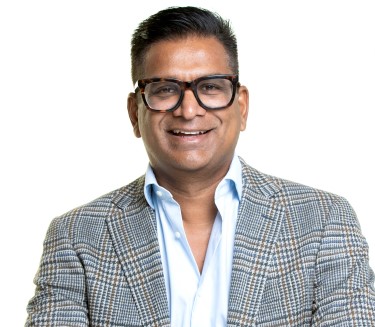 When I started out working in data mining back in the late nineties, the idea that data and analytics would one day be key drivers to an organisation's success, as they are now, was a far-off prospect.
Nowadays companies and institutions across the board, and in many different sectors, recognise the importance of data and analytics and understand how, when used properly, they can lead to faster growth, better decision-making and a higher number of successful outcomes for customers and society in general.
But to achieve those aims – to truly harness the power data and analytics has to offer – it's imperative that a data-driven culture be imbedded at the heart of an organisation. This is what we're working towards at Lloyds Banking Group.
What is a data-driven culture?
A data-driven culture is one where data and analytics is considered integral by the workforce and senior leaders. Nowadays business roles are essentially data roles – the two are inextricably linked.
Key to developing a meaningful data-culture is a high level of data literacy. In other words, people must feel empowered enough to ask the right questions and be confident to use data to derive the correct insights. Right now, though, Gartner estimates that the majority of Chief Data Officers will fail to adopt the required level of data literacy within the workforce, and will ultimately fail to achieve their data-driven business goals.1 It's important that we don't become complacent and continue to promote and educate people on the importance of data, right across the Group.
We're also ensuring that our data colleagues feel valued by creating clear career paths and building a talent pipeline too. The careers we offer in data are varied and, although many roles are a great fit for candidates with backgrounds in analysis, business insights, portfolio analytics, quantitative analytics or applied sciences, what matters most is that potential employees are enthusiastic and genuinely want to learn. After all, the world of data is always moving – so a hunger to learn new things is absolutely essential.
At the time of writing, we offer extensive apprenticeship programmes and run whole programmes of learning centred around Cloud and other areas of tech through programmes such as the Modern Engineering Accelerator. We also offer centres of excellence focused covering specialisms like DevOps, Quality Engineering, Open Source Software, Cloud and more.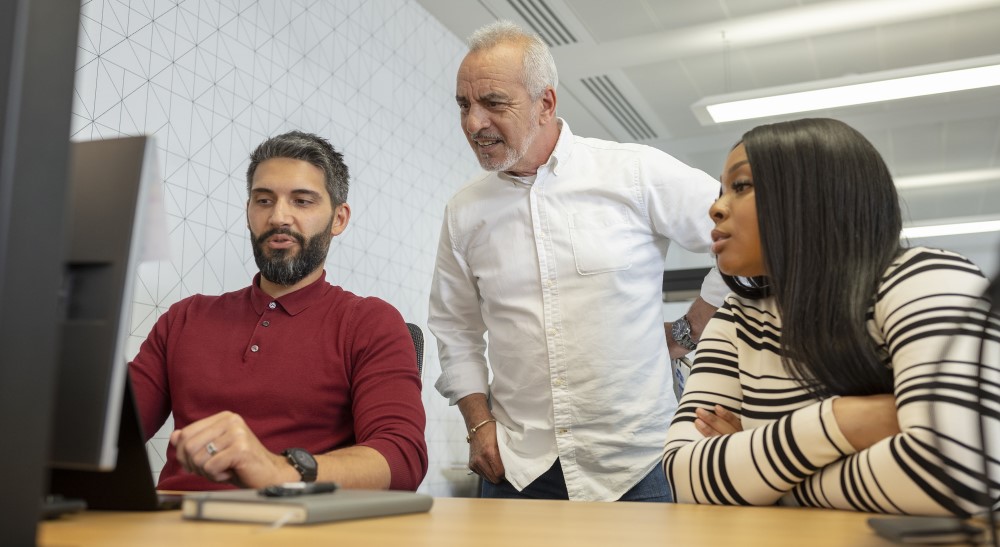 "Key to developing a meaningful data-culture is a high level of data literacy".
Building a data team
Key to the success of a data-driven culture is a strong data team. And we need the diversity of thought and different perspectives that come along with diverse talent to best tackle the problems our customers are facing.
Our data roles include data analysts, who support innovation by delivering insights and developments, plus help other teams with models, forecasts and products or initiatives.
Then, our data scientists collect and analyse large data sets which, in turn, we can use to help teams across the organisation spot and understand any opportunities and challenges. They design software and integrate machine learning to create data-led solutions and even predict customer outcomes so that we can tailor our products to deliver the best outcomes for users.
Our data engineers work with our data scientists to build best-in-class data pipelines that cover everything from predicting fraudulent transactions to identifying which of our customers may experience financial problems and need our support.2 As you can imagine, there's no shortage of interesting problems to solve or ways to make an impact on our 26 million customers.
Join our Tech and Transformation team
Whether you're an analytical thinker or someone with an eye for design, you could be a great fit for one of our Technology roles.
Join our team
This is a link.
How is data driving transformation at Lloyds Banking Group?
The pull for me – the reason for joining the Group in the first place – was its purpose: helping Britain prosper. This purpose unlocks many different opportunities. And I'm confident that data will play an even bigger role than it does today in unlocking a myriad of possibilities as well.
After all, the world of data and analytics is always changing and growing rapidly. And the latest data trends and new technologies such as Artificial Intelligence, Cloud, Augmented Data Management, pervasive cloud deployment and converging D&A platforms will all help make even better products for our customers.3
In terms of Lloyds Banking Group, the insights and data we gather from our products enables us to continuously improve and is absolutely vital to our performance.
We are making significant investments in the latest Cloud and A.I technologies and partner with the world's leading tech companies. Moreover, at the time of writing, we're investing more than £3 billion in our people, technology and data. We're also upskilling and recruiting in this rapidly changing field to ensure we attract – and importantly keep – the right data talent.
At the time of writing, we're investing more than
£3 billion
in our people, technology and data.
Looking ahead
Right now, we have 5 billion total logins, 20 million digitally active users and 2 million daily transfers to boot, making us Britain's biggest digital bank. We also have one access to one of the UK's richest sources of transactional data, which we can use in service of our customers. But there's plenty more we want to achieve.
Put simply, data will play a critical part. It's a driving force behind our ambition to help Britain prosper. That's why we will continue to invest in a data-driven culture – one that harnesses the power of data and analytics to create better products and experiences for our colleagues and customers.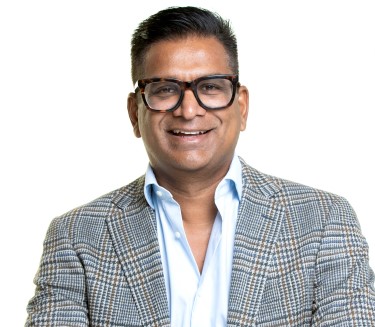 About the author
Ranil Boteju
Ranil Boteju, Group Chief Data and Analytics Officer at Lloyds Banking Group
Ranil is Group Chief Data and Analytics Officer at Lloyds Banking Group and is responsible for delivering the Group's Data and Machine Learning Strategy.
Ranil has 25 years global experience transforming businesses and creating value with advanced analytics, data and machine learning platform delivery and data commercialisation.
Prior to joining the Group, Ranil held senior leadership roles at the Commonwealth Bank of Australia, Vodafone, Standard Chartered Bank and HSBC.
Ranil's background
Read less
Our latest tech and transformation roles:
---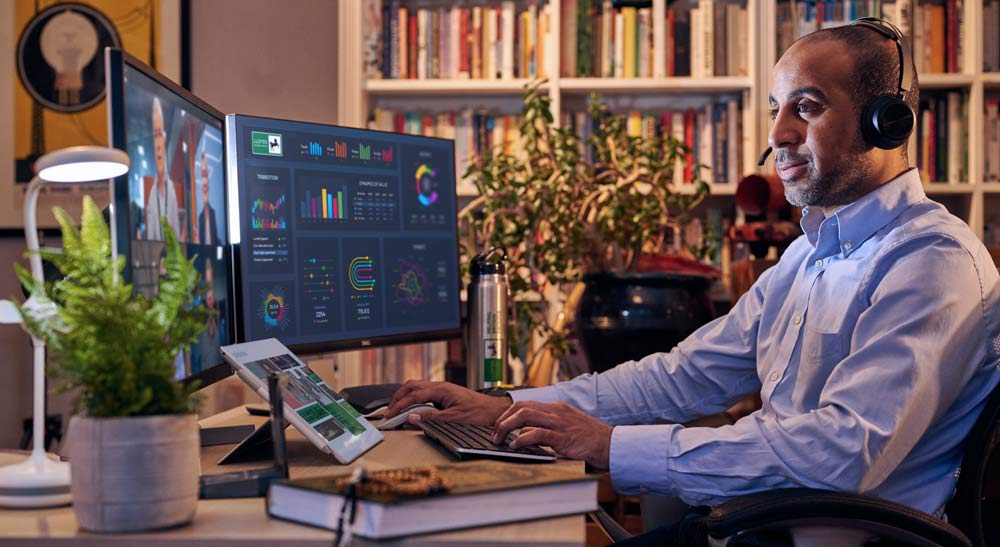 Tech and Transformation
We're the UK's biggest digital bank, with over 18 million online customers. It's taken more than £4bn in investment to get us here. And there's still so much more we want to achieve.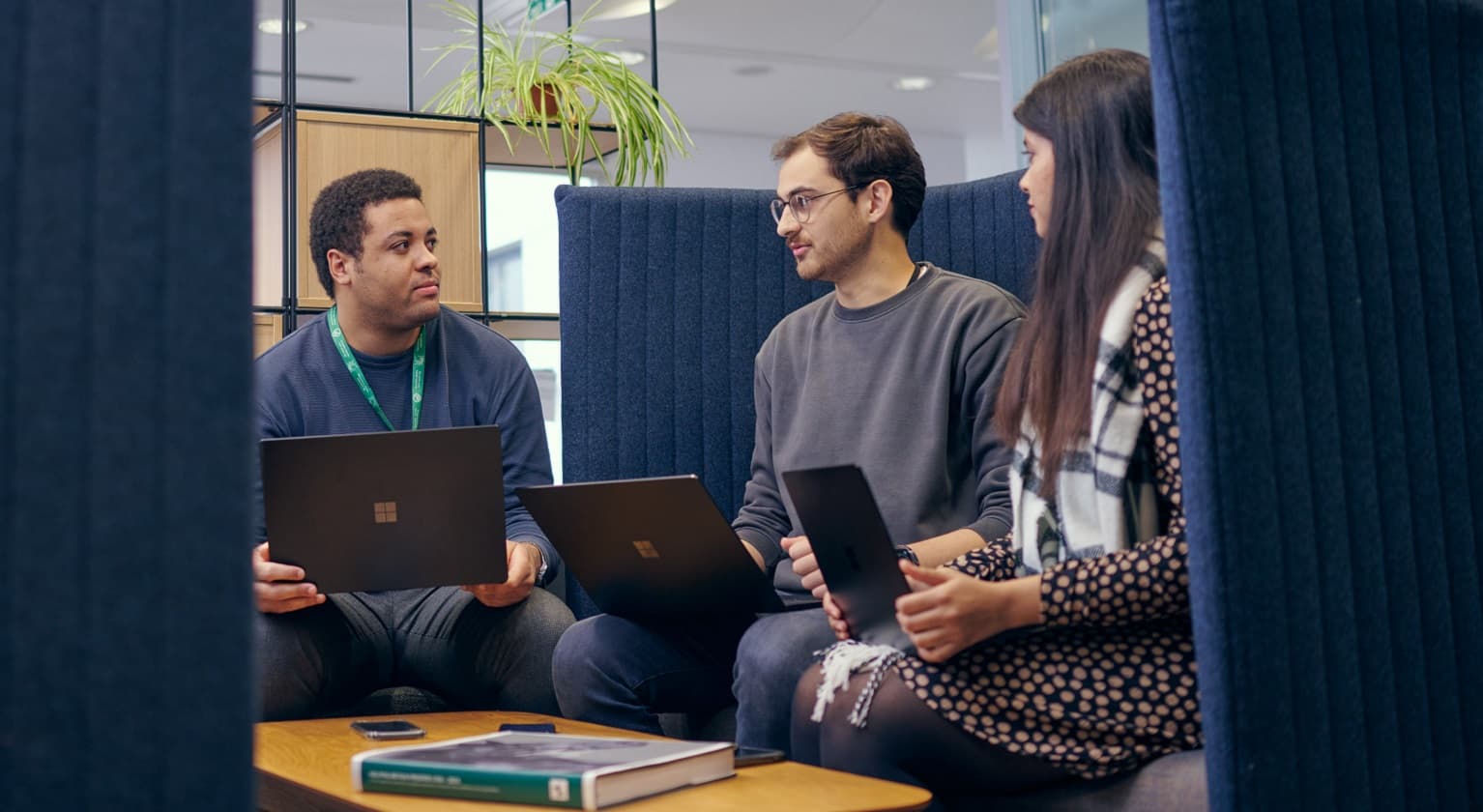 Our Open Source Mission continues
Salvatore Novelli | 7 Jul 2022
Our latest open source contributions marked significant milestones for Lloyds Banking Group.
Read Salvatore's article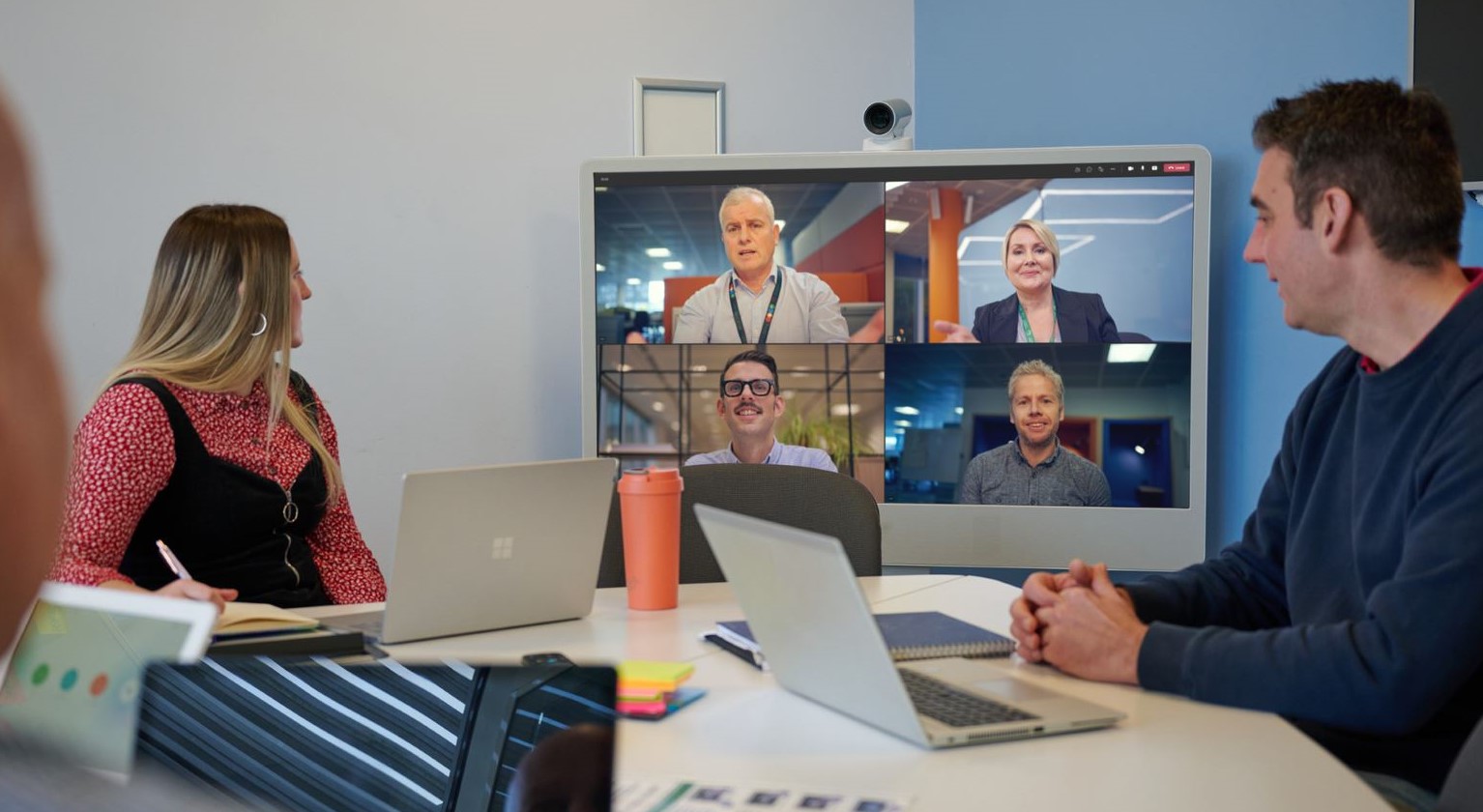 Working together with fintech SMEs
Jon Sykes | 6 Jun 2022
We started our Launch Innovation Programme alongside Fintech Scotland to work in partnership with, and learn from, some of the best fintech SMEs in the country.
Read Jon's article