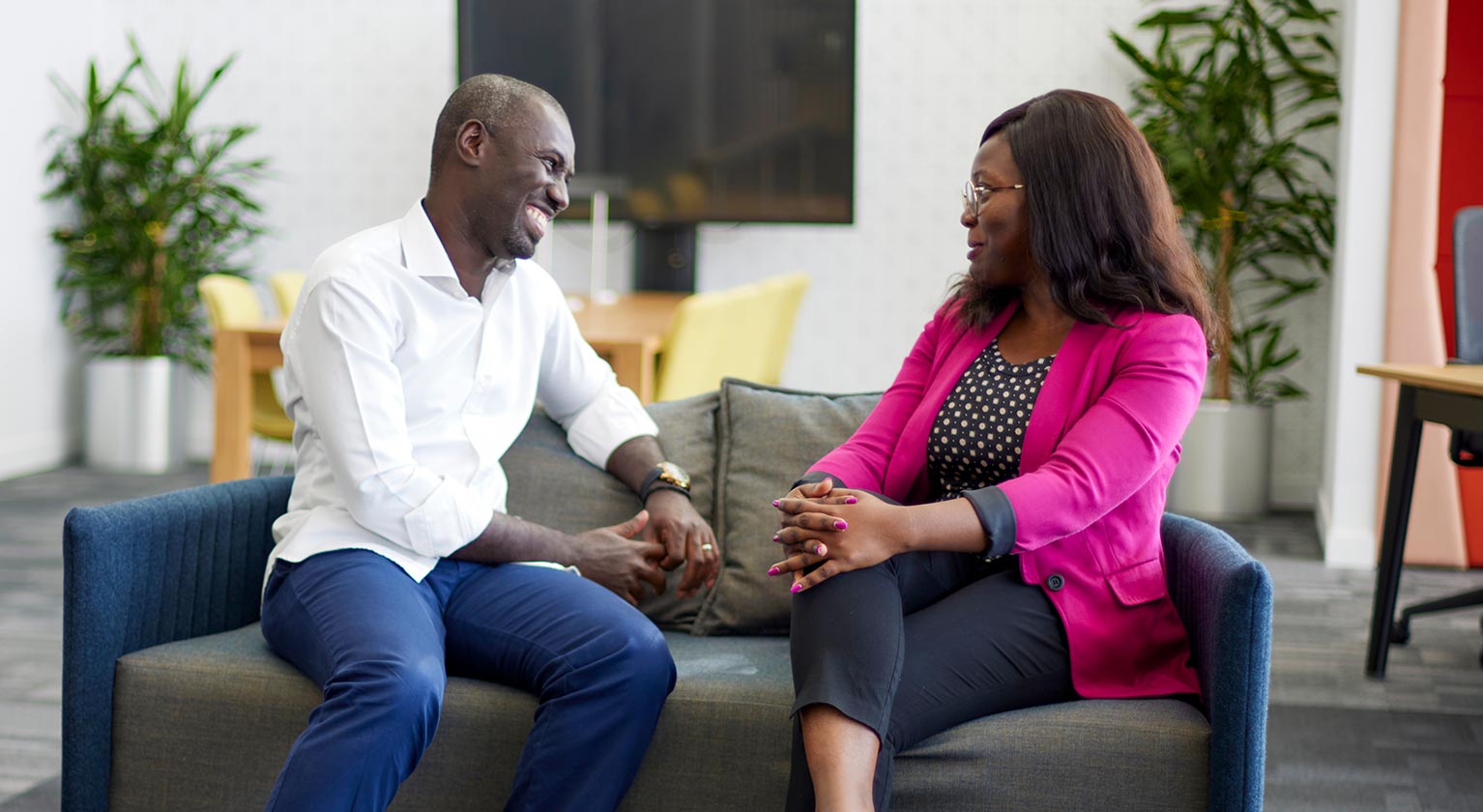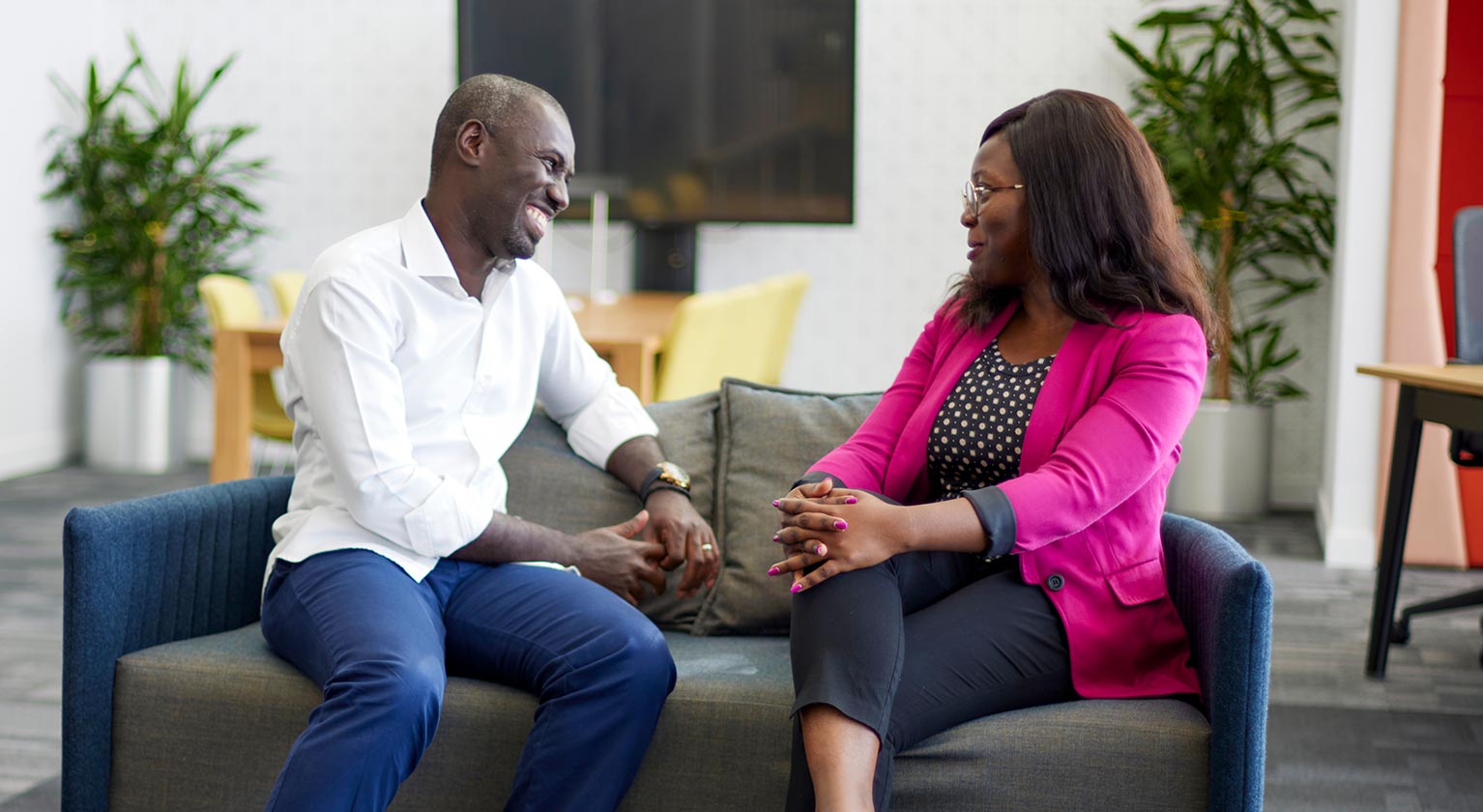 Kemi Balogun and Kwaku Osafo reflect on what they've learnt from our senior leadership programme.

01 September 2022
4 min read
As part of our Race Action Plan, we've committed to nurturing our talented Black colleagues by creating specific talent programmes so that we can help break the ceiling for senior Black role models. Our senior leadership programme is part of this.
We spoke with Kemi and Kwaku, who've recently completed the programme, to find out what they've learnt.

1. What was your experience like on the programme?
Kwaku: I enjoyed being in a cohort of colleagues with similar experiences and aspirations and we all helped each other along the way.
My personal coaching session and discussions on the results from my self-assessment questionnaire was a highlight and helped me see some things differently. I also enjoyed the mastermind sessions which were an opportunity to share a 'challenge' (personal or professional) with my peers in a group and collectively explore ways to solve it.
At the end of the programme, I felt valued by the Group and I greatly appreciated the investment in my career.
Kemi: The programme structure was different in a good way. Rather than a one-off event, the follow up mastermind sessions we held were beneficial. Having a network of fellow colleagues to lean on and learn from was something I didn't know I needed at that time until I experienced it.
Two sessions stand out for me – like Kwaku, I really valued the one-to-one session at the beginning to assess my strengths, impediments/areas for development and immediate actions required. The second was the interview support I got during programme which came at the perfect time for me.
2. What was the best piece of advice you took away?
Kwaku: Understand who you are and what your unique skills are then work on ways to magnify it.
My favourite piece of advice is "Be careful what you say about yourself because you are listening."

Kemi Balogun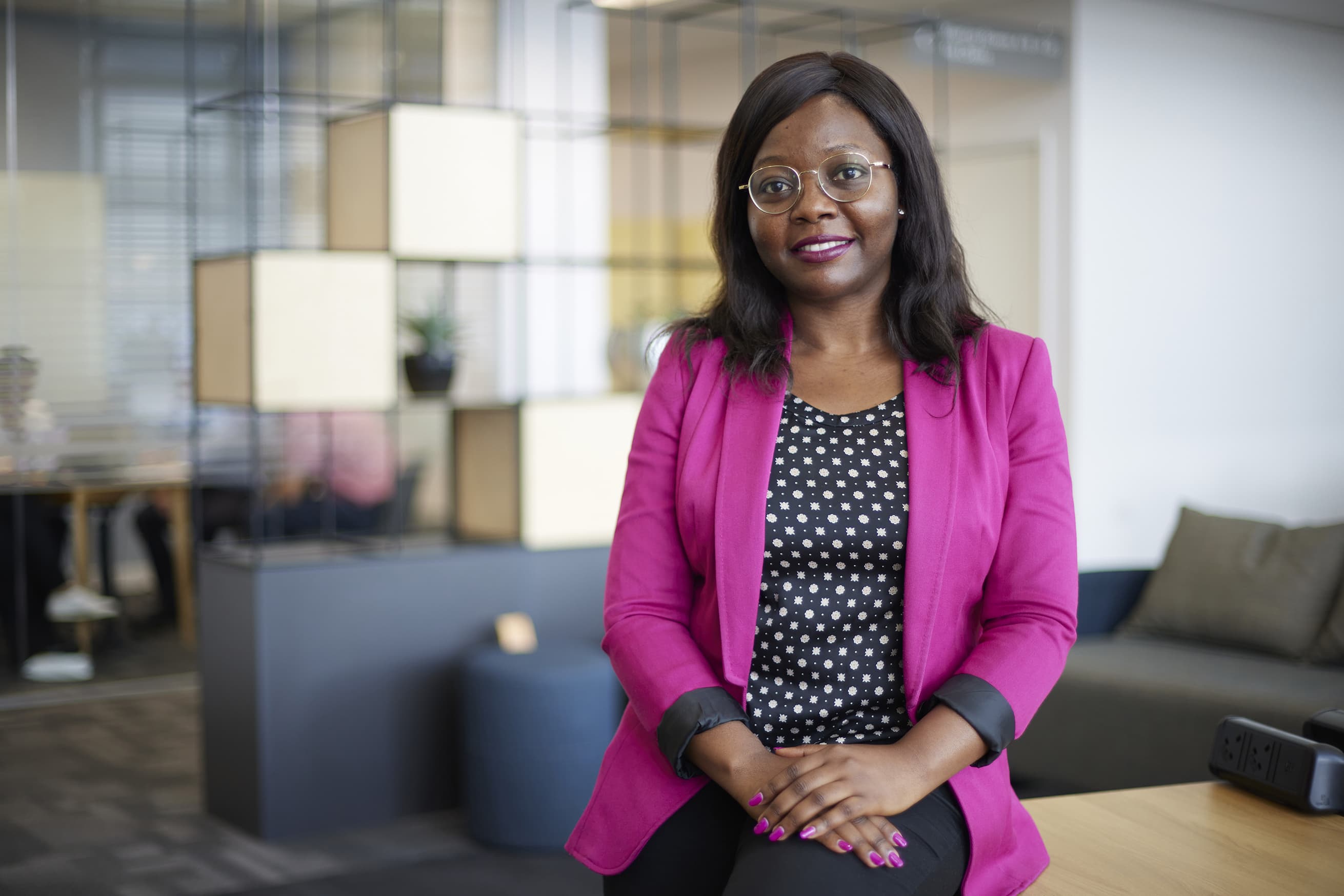 3. Did you learn anything unexpected about yourself from taking the course?
Kemi: I learnt during one of the mastermind sessions, that somewhere along the line I had lost my joy in work and had also deprioritised self-care. I needed a mindset reset to find my joy and energy. I took immediate action and formed new habits to prioritise self-care, re-energise and refresh my mind, that I still practice.
Kwaku: The programme helped me work through the thinking trap of sometimes feeling that "you need to know it all" and to better appreciate the value of how to proactively seek an "outside voice" through your relationships when making decisions or facing a challenge.

4. How has the programme helped you progress in your career at Lloyds?
Kwaku: The course helped me grow in confidence in my own abilities, understand how they benefit the business and how to communicate them effectively. It also enabled me to broaden and deepen my working relationships, both of which were important in my progress to date.
Kemi: The programme came at a perfect time for me. The mock interviews I had during the programme was extremely helpful and contributed to my success in securing a senior leadership role.

Get the latest news and insight from our experts
5. Why do you think the senior leadership programme is important?

Kemi: It is important for the organisation to build a strong pipeline of talented leaders that can succeed in their careers. This in turn contributes to the success of the business area they work in. The programme gives you an opportunity to reassess yourself as a leader and get timely reminders of skills you need to continue sharpening in life.

It is also important to engage with colleagues from across the Group, get feedback from peers who have shared experiences and understand the challenges we face as Black colleagues. I've made connections from the programme that will stay with me for a long time. By leveraging our combined experiences we can make a difference together.
In years to come, I hope to see more individuals who look like me at senior levels and on the Board, and for that to be the norm.
Kwaku: The programme draws together peers at a similar career stage from different parts of the Group and with different experiences.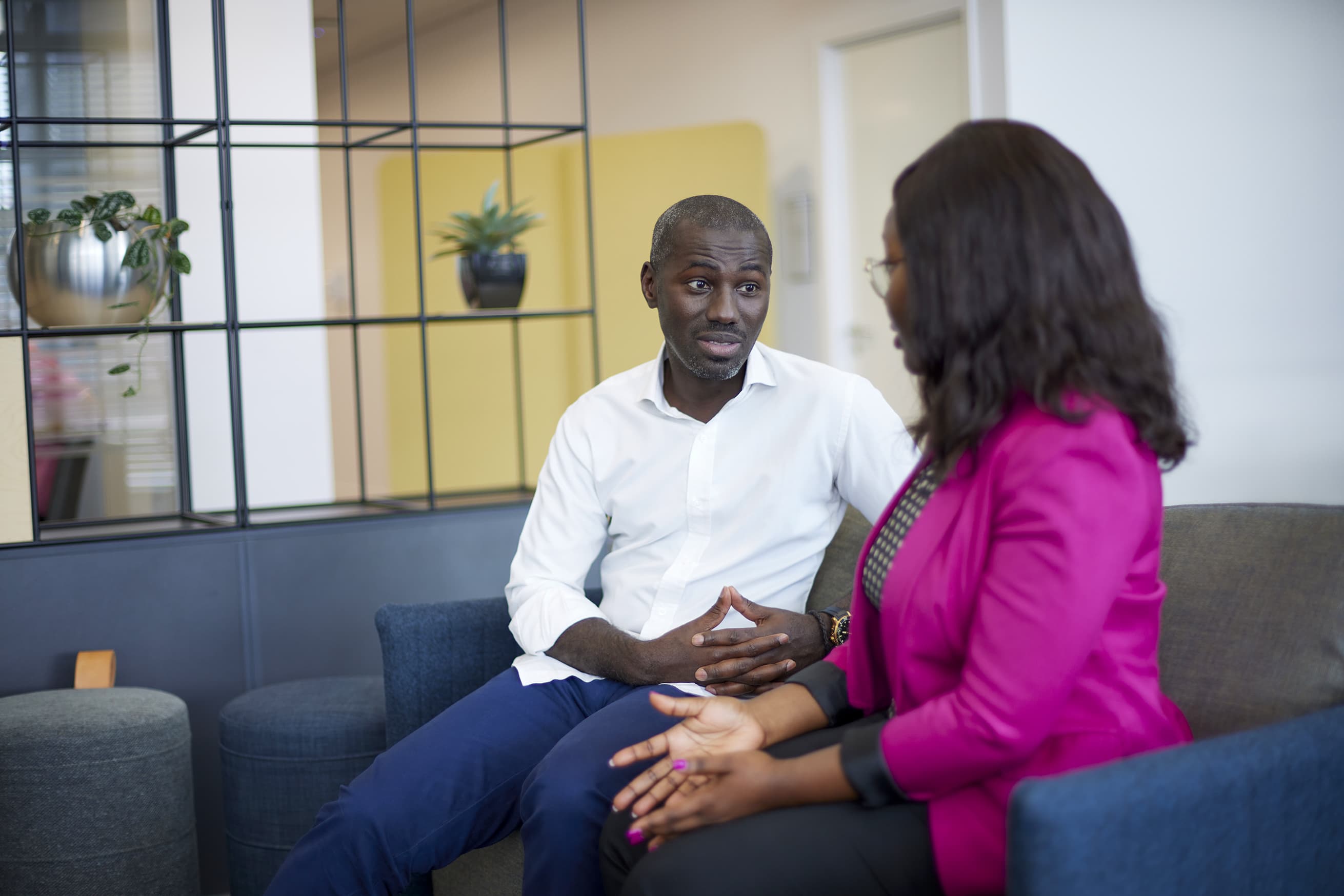 "The diversity of experiences combined with the tailored leadership content provides practical next steps that can be taken to develop careers and networks."

Kwaku Osafo
6. What advice would you give to someone taking part in a similar programme?
Kemi: At the time the senior leadership programme came up, I had already attended three other leadership development programmes as a senior manager. I was experiencing leadership programme fatigue and was also a little bit cynical.
I decided to give this a chance, have an open mind and immerse myself into this like it was the first programme I was attending - what do I have to lose? Please have an open mind, put the work in - commit to at least one new thing you will take away from the programme to put into practice. I would also say make use of the networking opportunities you will get.
Kwaku: Be open minded and curious. I learnt a lot from talking with others but I also allowed myself to be challenged.
In saying that, I would also add that go in with an understanding of things you are good at, and pick up ways to get even better at them.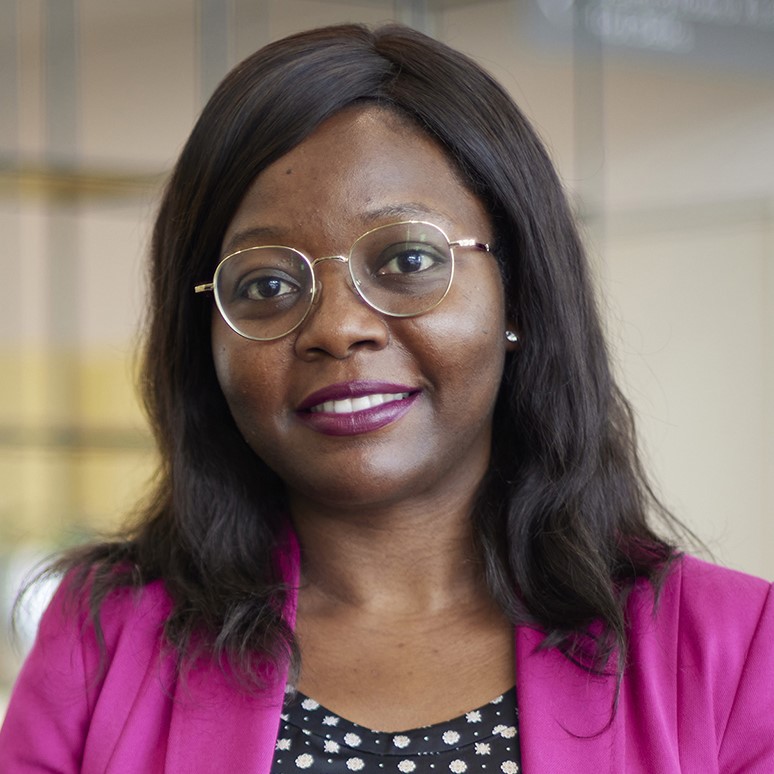 About the authors
Kemi Balogun
Kemi joined Lloyds Banking Group in 2010, working in Retail & Wealth Operations before moving to Group Internal Audit in 2012 as a Trainee IT Auditor. Kemi is currently the Head of Audit for Automation & IT General Controls. Prior to joining the Group, Kemi worked for KPMG, performing IT audit and advisory for financial clients. Kemi is passionate about supporting colleagues in recognising their potential to succeed.
She is an ardent sports fan with interests in basketball, football, tennis, cricket, American football, darts, F1 and athletics.

Kemi's background
Read less
---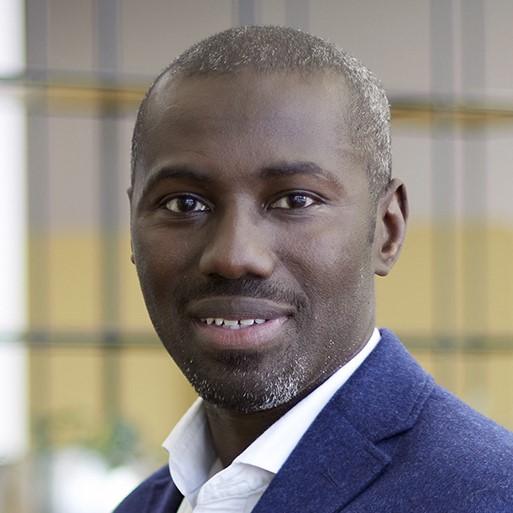 Kwaku Osafo
Kwaku is the Head of Economic Crime Prevention & Money Laundering Reporting Officer at Lloyds Bank Corporate Markets. Kwaku has worked at Lloyds Banking Group for 19 years, holding a wide range of senior positions, including time leading the Economic Crime Prevention team in Internal Audit, Chief Operating Officer, Financial Institutions Banks and frontline roles managing Lloyds Bank's correspondent banking relationships.
Kwaku is a non-executive board member at Transparency International (UK) and is married to Lucy. They have two boys and a labradoodle.
Kwaku's background
Read less
---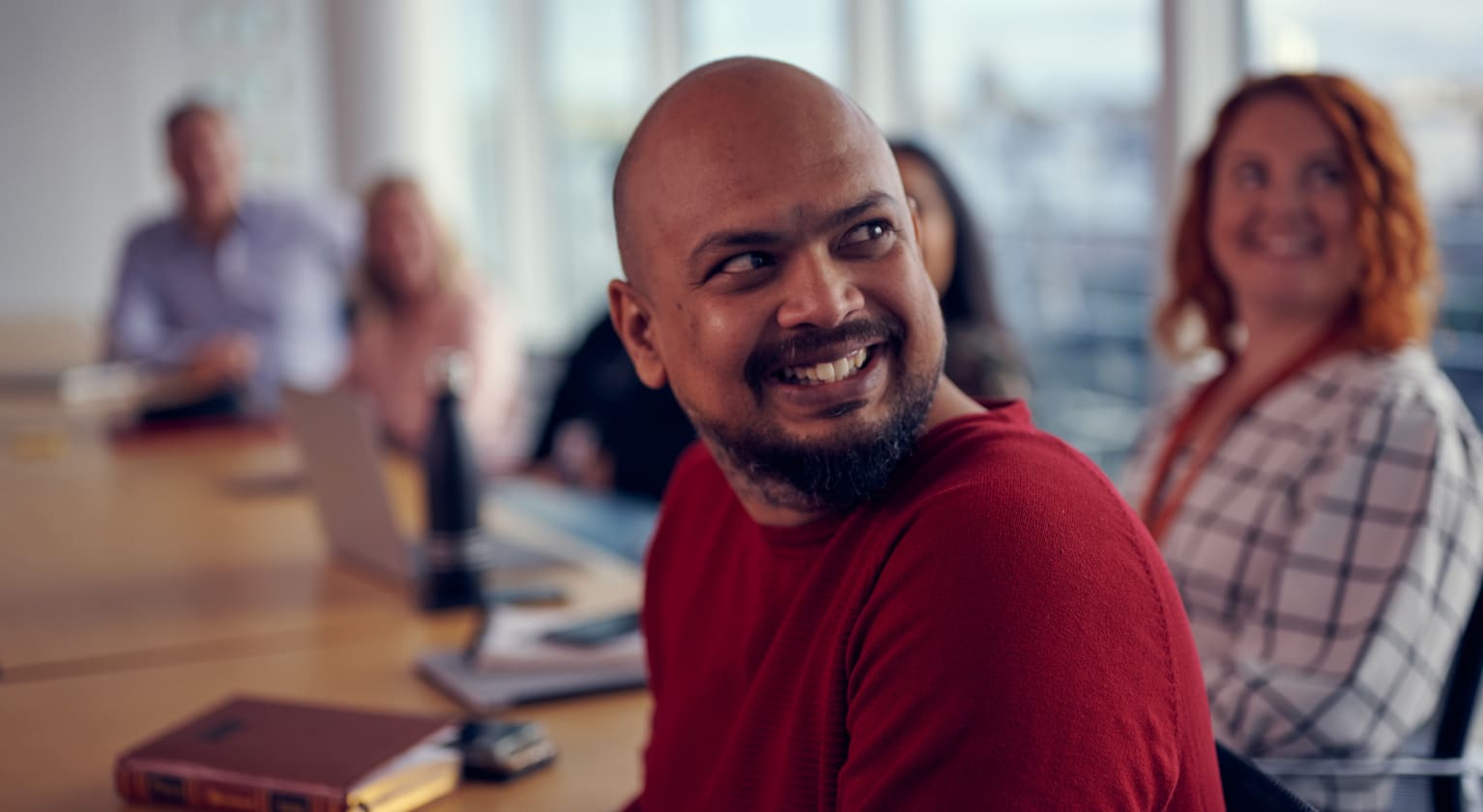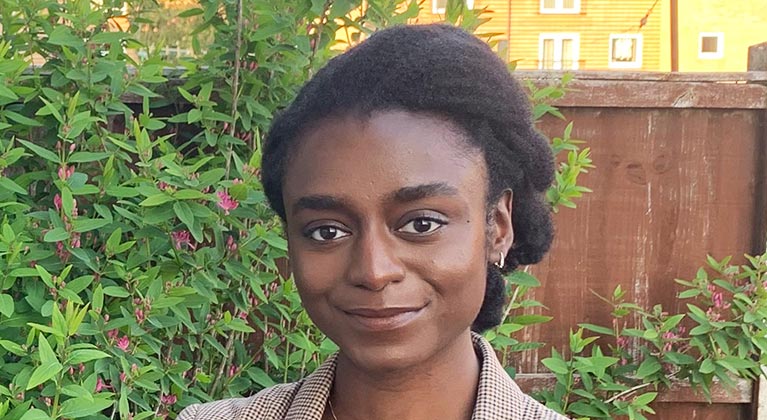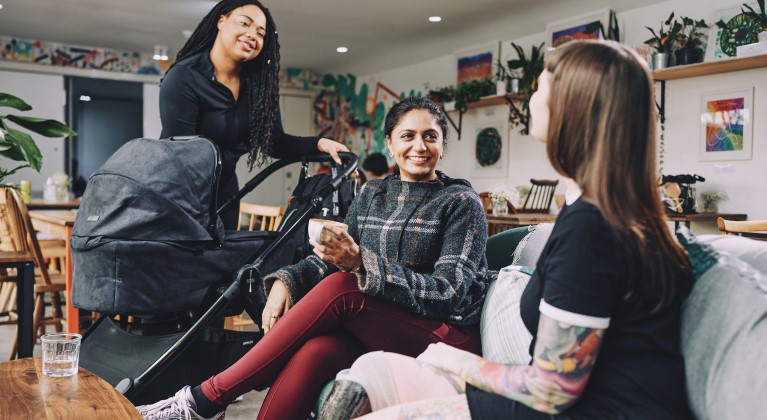 How can we make returning to work after a career break easier?
Our returners programme helped Armeen to feel confident and supported in getting back to work.
Read Amreen's story
Opens in same tab