Chelsea Flower Show neighbours see house prices grow a bunch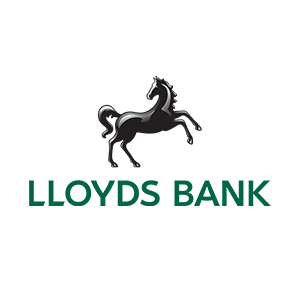 Homes by Chelsea Flower Show site attract a premium of £2.2 million on the London average.

Prices of homes near award-winning gardens attract over £100k premium on county neighbours around the country.

Worsley, neighbouring RHS Bridgewater Hall, grew most in the last year, up 36%.

A great garden can add value to your home, but with the Chelsea Flower Show this week, new research from Lloyds Bank looked at whether just being close to one of the nation's finest gardens could add thousands to the value of your home.
The average price of homes neighbouring 50 of the country's most notable gardens in 2022 is £466,912, a premium of £107,189 compared the average house price for the counties they are in.
Properties in Chelsea, home of perhaps the most celebrated of the Royal Horticultural Society's shows and London's oldest botanical gardens – Chelsea Physic Garden, created the biggest buzz – attracting a county premium a 276% (£2,175,519). Brockhole Garden, in Windermere, garnered the second highest premium of 161%, £338,528 more than the Cumbria average. Third were homes in the vicinity of RHS Bridgewater, Worsley, which are on average 144%, £295,780, higher than Lancashire as a whole.
Horticultural habitats help homes hit highs
The prices of homes in several 'garden towns' outgrew the UK average by significant margins over the last year. Those shooting up most were in Worsley, (RHS Bridgewater), where the cost of the average home reached £500,848, harvesting owners a £132,383 rise (36%), compared to an average rise across England and Wales of 5% (£16,465) to £348,317.
Three further towns bedded in next to exhibition gardens also saw prices sprout by more than 20%. Prices in Stourhead Gardens, Warminster, rose by 22% to £382,808, Maidstone, home of Leeds Castle, saw an increase of 22% to £525,195, while house hunters in Wellington must now stump up 20% more than a year ago, with homes near Cothay Manor Gardens cropping up at an average of £428,329.
Buyers dig garden towns
Only five of the fifty 'garden towns' saw average house prices not blooming compared to their county average. Osborne House, East Cowes, saw the biggest gap with average house prices of £228,187, 24% (£70,233) lower than that for the Isle of White (£298,420). This was followed by Sherborne Castle & Gardens, Sherborne, Dorset with prices of £322,514, 16% below the county average; RHS Rosemoor, Torrington, 11% below the Devon average; Alnwick Garden, Alnwick, 10% below Northumberland, and Wollerton Old Hall Garden, Wollerton, at 2% below the county average for Shropshire.
'South facing' gardens attract highest prices
Homes planted near notable gardens across the South of England attracted the highest prices, with those neighbouring Chelsea Physic Garden averaging £2,963,334, and those surrounding Kew Gardens, averaging £1,249,255. However, two hardy northern perennially desirable towns broke in to the top ten 'most expensive' list: Knutsford, home of Tatton Park, Cheshire (£673,110) and Harrogate (RHS Harlow Carr) where average prices are £656,739.
Sustained growth
Over the last 10 years, 'garden towns' in the North of England and Wales have seen their house prices flourish most. Since 2012, prices in Knutsford, site of Tatton Park, have shot up 125% to £673,110 (+£374,286) compared to a 50% rise to £348,317 (+£116,304) for homes across England and Wales. The next biggest growers were Windermere (Brockhole Garden) and Llanfairpwllgwyngyllgogerychwyrndrobwllllantysiliogogogoch, Anglesey (Plas Newydd House & Garden) with increases of 121% and 97% respectively.
Jo Harris, Managing Director, at Lloyds Bank said: "Chelsea, which has long been one of the most desirable suburbs of the capital, not only benefits from its association with the RHS flower show but is also home to the country's oldest botanical gardens. Where the external space with homes is limited, having these show gardens close by provides an attractive alternative.
"While homes surrounding Chelsea Physic Garden might be seen as the cream of the crop - attracting both the highest prices and the biggest county premium, the majority of those areas with the highest premiums were near gardens across the North and Midlands, like Brockhole Garden in Cumbria or RHS Bridgewater near Manchester."
Download the PDF below to see the comparison tables.