Lloyds Banking Group and Bink partner to bring digital loyalty to Group's retail customers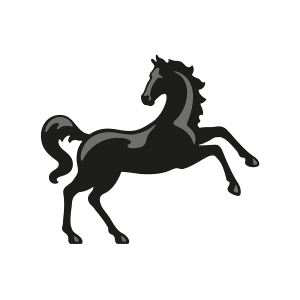 01 March 2022
More than half (57%) of those living in the North expect house prices to continue to rise over the next three years as regional house prices increase by 17% since the start of the pandemic.

Increased demand has resulted in 60% of people in the North saying that they do not believe the housing market is currently helping people access affordable and quality homes.

When it comes to the checklist for new houses, larger gardens (41%), more living space (36%) and more efficient heating (31%) are the most sought-after features in the North.

Lloyds Banking Group has entered a partnership with fintech Bink. Together they will transform the way customers of the bank's retail brands are able to connect with retailers and their reward and loyalty programmes.
Bink's technology links a customer's payment cards to participating retailers' loyalty and customer engagement programmes. This ensures customers are identified and rewarded by retailers every time they shop with their payment card, giving a seamless user experience.
The companies are working together to introduce the loyalty solution into Lloyds Banking Group's award-winning digital channels for its retail banking customers later this year.
The key customer benefits include:
Loyalty programmes automatically linked to payment cards means customers do not miss out on earning retailer loyalty points.

Ability to enrol in new loyalty schemes, as well as check and redeem loyalty points with participating retailers in their mobile banking app.

Less hassle managing multiple loyalty cards and faster checkout at retailer tills.
Lloyds Banking Group has also made an equity investment representing a minority stake in the fintech.
Philip Robinson, Lloyds Banking Group Payments Director, said: "We're really excited about giving our customers easy access to their loyalty points and rewards through our partnership with Bink. Linking payment and loyalty cards together means customers can significantly reduce the amount of plastic in their wallets, and it's simple to manage all of the schemes through the mobile app or internet banking."
Mike Jordan, CEO Bink, said: "Our goal is to make it simpler and more rewarding for retailers and their customers to connect. Our technology allows loyalty programmes to evolve as consumers adopt new payment methods. This partnership adds real scale to our mission, and we are exceptionally excited.
"Through our partnership with Lloyds Banking Group, we will take our intuitive digital user-experience, that eradicates the need for physical loyalty cards, to millions more customers. And we will continue to empower more retailers with our solution which generates better and richer customer insights, enabling them to serve their customers better."