Optimism over trading prospects at seven-month high, despite dip in economic confidence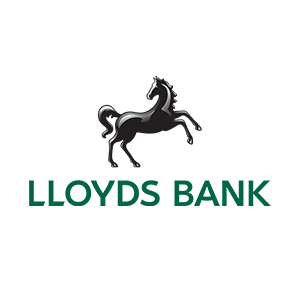 The Lloyds Bank Business Barometer for February shows:
Business confidence dipped by one point to 21%

Trading prospects rose to a seven-month high with almost half of firms expecting stronger trading

Overall economic optimism decreased by two points to 45%

Wage expectations ease to a 13-month low

Retail confidence rose significantly by 14 points to 21% with sentiment supported by improved trading prospects

Business confidence saw a marginal decline this month, falling one point to 21% after strong gains in December and January. This is the first fall since November 2022, though business confidence remains at its second highest level since July last year, not far below the long-term average of 28%.
Firms' predictions of their own trading prospects saw gains with 48% (up two points) expecting a stronger performance, while those anticipating weaker business activity was down one point to 18%.

The decrease in overall business confidence was largely driven by a fall in optimism in the wider economy, with 45% (down two points) of firms expressing greater optimism and 33% (up three points) being more pessimistic, resulting in the net balance easing five points to 12%.
The overall hiring intentions of companies improved for the third month in row, with 43% (up three points) anticipating an increase in their workforce. An unchanged 23% plan to reduce headcount, leaving the net balance up three points at 20%.

Wage expectations eased again in February with 23% (down two points) expecting to increase pay by 3% or higher, a 13-month low. In addition, a smaller proportion (5%, down one point) of firms anticipate wage increases of 5% or greater in the year ahead. However, wage growth expectations overall remain high, suggesting there is some way to go before a return to pre-lockdown levels.
Firms' own price expectations moved higher this month, with 62% (up one point) expecting to raise their prices in the coming year, suggesting that some intend to rebuild their margins even if cost pressures fall. 5% of firms (down from 6%) plan to lower prices.
Hann-Ju Ho, Senior Economist Lloyds Bank Commercial Banking, said: "Business confidence has lost a little momentum this month, following the strong gains seen recently. Firms are feeling more cautious about the wider economy. However, confidence in their own trading prospects continues to strengthen, helped by tentative signs that wage and other cost pressures may be reducing.

"While inflation appears to be tapering, pressures on consumers will need to ease further to help make it a more stable environment for businesses to operate."
Regional and sector insights
Confidence increased in half of the UK's regions and nations, with the biggest increase seen in the West Midlands, which rose to 48%, up 30 points. Other regions also saw strong growth, including in Yorkshire & the Humber (34%, up 22 points), the East (24%, up nine points) and the South East (16%, up 11 points).
Confidence fell in Wales (1%, down 33 points), London (18%, down 19 points), North West (31%, down 16 points) and the North East (36%, down nine points).
Retail confidence bounced back, rising for the first time in three months to 21% (up 14 points), led by improvements in both trading prospects and economic optimism. However, business confidence fell in construction (down eight points to 19%) and services (down five points to 20%) although this remains higher than in the latter part of 2022.
Paul Gordon, Managing Director for Relationship Management, Lloyds Bank Business & Commercial Banking, said: "While overall confidence has dipped slightly, it's encouraging to see businesses backing their own trading prospects. This may well be down to the easing of cost pressures as we see the prices of commodities such as oil and energy coming down. At the same time, with pay expectations easing, this may be giving businesses the boost they need to weather the rest of the year.
"As we move further into 2023, focusing on growth and investment should be key for businesses across the sectors, while ensuring that margins and cash flow are also prioritised."
Chart 1: Overall confidence steadies after recent gains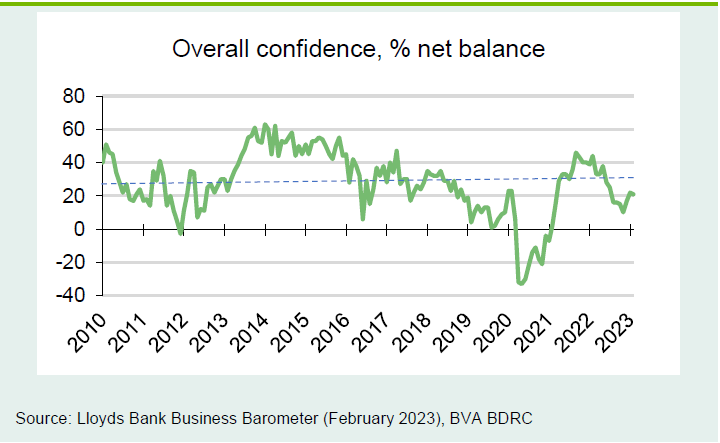 Chart 2: Economic optimism edges down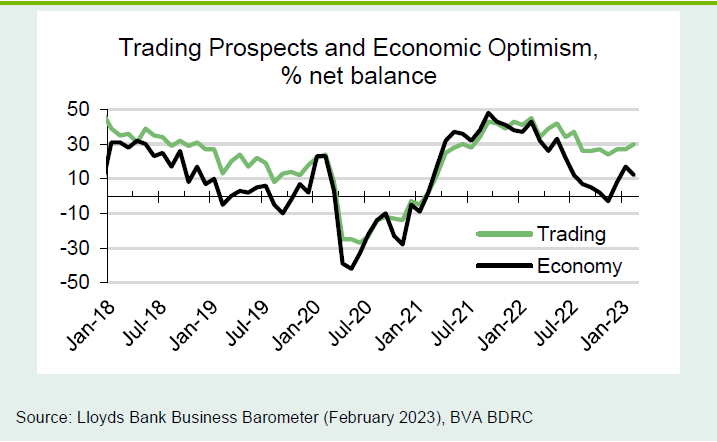 Chart 3: Staffing intentions have improved recently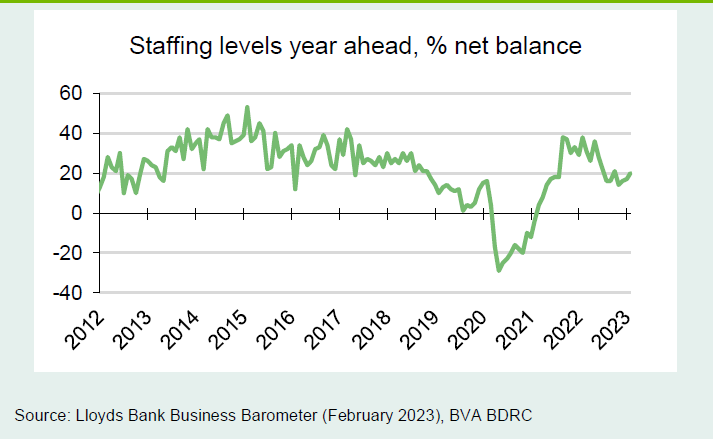 Chart 4: Pay predictions still above pre-lockdown levels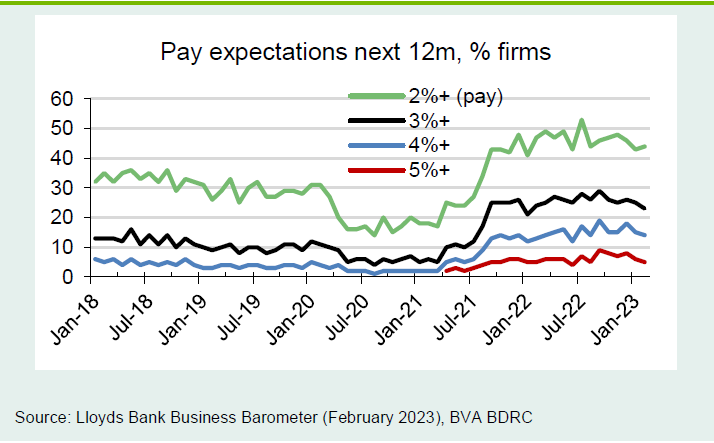 Chart 5: Price expectations remain near highs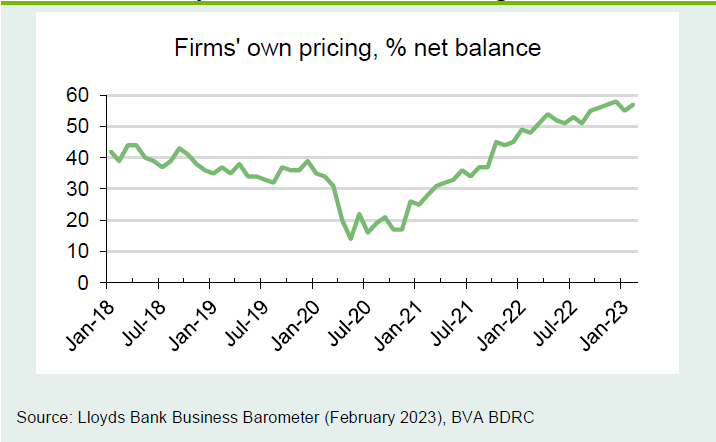 Chart 6: Regional confidence