Lloyds Bank and Channel 4 join forces to offer more than half a million pounds of free advertising and support to UK Black-owned Businesses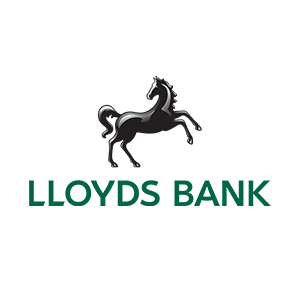 Lloyds Bank and Channel 4 today announces the launch of Black in Business - a new initiative developed in partnership with Channel 4 which offers five Black business owners an opportunity to secure a reward of £100,000 worth of TV advertising and a creative TV commercial.
Each of the five business owners will also receive six months of personalised marketing and business support from Lloyds Bank, Channel 4 and DOES, an acclaimed social enterprise that collaborates with corporate partners to offer business assistance to underprivileged communities.
A further five shortlisted businesses will receive the Rising Stars Grant, worth £3,000 and a tailored one-to-one consultation session to support their business goals. According to the latest Black. British. In Business and Proud Report from the Black Business Network (BBN) sponsored by Lloyds Bank, nearly half (49%) of Black entrepreneurs say they need marketing and PR support, and 20% stated they need help to find new clients.1 The report is unique in considering the full entrepreneurial journey for the UK's Black entrepreneurs.
Further research commissioned by Channel 4 revealed that 56% of Black owned businesses only received funding once they had already grown a successful business, compared to just 35% of white business owners who were given the same requirement.
The Black in Business initiative is specifically designed to ensure that every applicant benefits from tailored support and investment to support business growth.
Every applicant who applies for the Black in Business initiative will have the opportunity to opt-in to free tailored business training masterclasses and support delivered by Lloyds Bank's community partners: DOES, an award-winning social enterprise that works with corporates and institutions to provide support for disadvantaged communities in business and Jamii, the online discovery platform for Black creators and makers.
Akil Benjamin, Managing Director, DOES said: "It's great to see the Black in Business initiative come to life. Direct, easily accessible support that is centered on supporting Black businesses to grow is very much needed in the Black business ecosystem. Receiving the £100,000 of advertising is a game-changer for any Black business owner and with every entrant benefitting from the initiative, I would encourage all Black business owners to apply for this amazing opportunity. I can't wait to see the adverts when they air on Channel 4.
"For DOES, our ambition is to open a business school for disadvantaged communities. We are proud to be able to power this programme, working with Channel 4 and Lloyds Banking Group to support the Black business ecosystem while progressing us one step further towards achieving our vision, demonstrating our work on a national stage."
Channel 4's Client Strategy & Communications Partner Clare Peters said: "We are incredibly proud to be joining forces with Lloyds Bank to create 'Black in Business', which will offer fantastic opportunities to grow and elevate Black-owned Businesses in the UK. "Our 'Black in Business' ambition is not only to support Black owned businesses but also to level the playing field when it comes to economic inclusion and highlight the contribution these businesses can make towards the wider UK economy, so we're really excited to see where the initiative takes us."
Elyn Corfield, CEO, Business and Commercial Banking, Lloyds Banking Group said: "We are excited to announce the Black in Business initiative - supporting businesses is a core part of our purpose to help Britain prosper. We are now in the third year of our ambitious Black Entrepreneurs Programme, and partnering with Channel 4 forms part of our commitment to drive greater equity for Black business owners.
"The Black. British. In Business & Proud Report highlighted the importance of supporting the visibility of Black businesses and we're delighted to bring this recommendation to life in this collaboration with Channel 4. We can't wait to see the impact this initiative has on the UK Black business community."
Applications for the Black in Business initiative open on Friday 26 May 2023 and close on Monday 26 June 2023.
1Black. British. In Business and Proud Report from the Black Business Network (BBN) sponsored by Lloyds Bank.