Lloyds Banking Group invests €3 million in Enigio to accelerate use of digital documentation in trade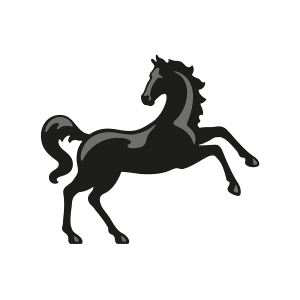 Lloyds Banking Group has invested €3 million in technology company Enigio to expand its use of digital documentation in trade.
The €3 million investment will allow Enigio to expand its bespoke solution, trace:original, which removes the need to physically transfer paper documentation within trade transactions. Lloyds Banking Group led Enigio's latest funding round, with existing investors Stockhorn Capital and MOOR Holding also participating in the raise totalling ca. €6 million.
The investment will enable Enigio to continue to grow and provide businesses with a faster, more affordable and secure way to digitise physical original documents, for example, promissory notes, bills of exchange, and bills of lading.
This is the latest strategic investment made by the Group's Fintech Investment team. This year has seen a continued focus by the team on identifying and investing in businesses that can drive strategic growth for Lloyds Banking Group and also provide technology solutions for customers and clients.
Since 2019, Enigio has been working to revolutionise the digitalisation of trade and other documents with its trace:original solution. Today, around 4 billion trade documents are in transit around the world on any given day and less than 1% of those documents are digital1. Through this investment, Enigio will aim to grow usage of their legally compliant, digital equivalent of an original paper document, trace:original, across the trade ecosystem.
Kirsty Rutter, Director of Fintech Investment at Lloyds Banking Group said: "I am excited to announce our investment in Enigio - the latest of many that continue our strategic growth and ambition in the fintech sector. Our belief in Enigio's innovative technology and potential drives our commitment to help them become the standard solution in digital, authoritative, and original documentation for industries worldwide. We are really looking forward to working with them more closely, and seeing how else this partnership can benefit Lloyds Banking Group clients."
Gwynne Master, Managing Director, Lending and Working Capital, Lloyds Bank said: "Lloyds Bank has worked closely with Enigio for a number of years. We're proud of what we have achieved together, from the UK's first Digital Promissory Note, to our digitisation work to streamline trade processes for our clients. This investment in Enigio is the latest significant milestone in our partnership. As we head into an exciting time for the trade industry, with the UK Electronic Trade Documents Act round the corner, we look forward to being at the forefront of future innovation with Enigio and helping businesses unlock the benefits of digital trade."
Torgny Gunnarsson, Enigio's Chairman of the Board added: "With Lloyds Banking Group's investment in Enigio, we are welcoming a strategic investor who, alongside our existing major investors, Stockhorn Capital and MOOR Holding, will enable Enigio to accelerate the market penetration of trace:original, with the ambition to become the global technology of choice for digital original and freely transferable documents. We are very much looking forward to working closely with Lloyds Banking Group on our exciting journey ahead."
Patrik Zekkar, CEO of Enigio, said: "I'm very pleased to strengthen the partnership with a key industry player like Lloyds Banking Group. This will further strengthen Enigio's capabilities and capacity to deliver a market leading solution for electronic trade documents more broadly, in a time of transition of trade driven by the cross-market demand and supported by regulatory changes. We look forward to delivering on the massive opportunity in efficiency, sustainability, accessibility and much more for, and in collaboration with, the industry by digitising trade."